Love the tree, good find. If i was only so lucky.


Neil Jaeger

Member





Great first tree Dave.

I would have only worked with the right hand trunk, jinning the other two close to the trunk.

Keeping it the way you have it takes the strength away from the image, there are two branches that are very looped at the top of the tree, theses could be taken away or repositioned into a more pleasing way.

Larch are great for ramification but if you let them grow to strongly they will knuckle up so keep cutting.

Regards Chris

chris

Member





first pic: present tree with new wiring and pruned, second pic three years of progress from existing branches and a new developed apex.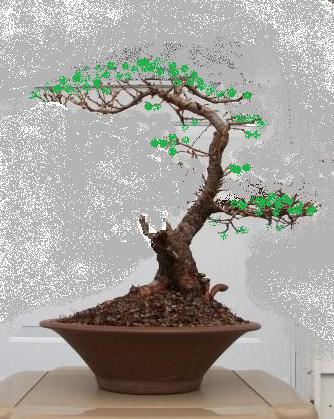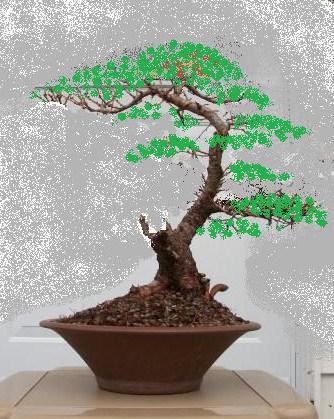 I hope you like this rather coarse virt Dave...I had great fun imagining it, as always. I wish I had a tree like that. BTW, this styling would pas as a conifer growing in a nordic coastal bay area with rugget cliffs and small peninsulas reaching in to the ocean...or that's how I picture your larch.
Thanks for sharing and good luck and happy thoughts (with the tree).
regards from loke Emil
Last edited by Loke Emil on Thu Mar 24, 2011 9:07 pm; edited 1 time in total (Reason for editing : politeness)

Loke Emil

Member





Hi LOKE

That is the sort of thing, thanks for doing that

Regards Chris

chris

Member





My opion you have a nice tree in the makeing..If it were mine i would remove 1 of the branches on the left but it is only me...good job take care john
Wow! Thanks Emil. That does look pretty cool and still quite unique. An option I will certainly have for the future. Thanks to everyone else for their comments and pointers. After the tree recovers, I plan on adding some bends and quirks to those long branches, as well as reducing a good amount of the foliage. For now, I sit and wait for it to find it's way in the new home. The angle of the pic does a poor job of showing how the trunk base and sub-trunks all fit together. I'll try to post a different view. Thanks again.
Dave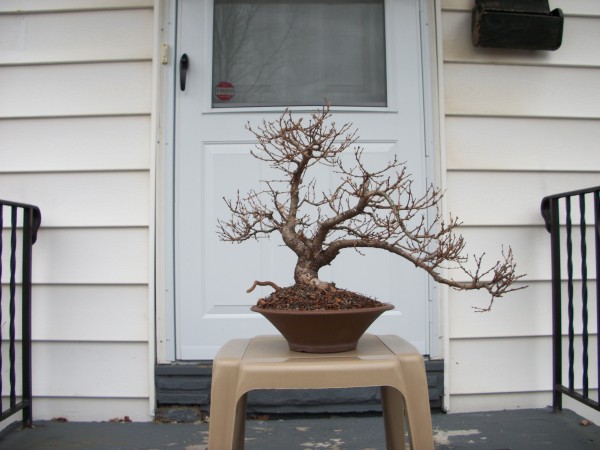 Hi Dave

You're welcome..the pleasure was mine.

MyogiJohn's idea with a twin trunk styling is also interesting...

However, the most interesting styling is the one you eventually decide to go for? I'm looking forward to seing how things turn out.

regards from Loke Emil

Loke Emil

Member






---
Permissions in this forum:
You
cannot
reply to topics in this forum