hi guys, i would like to share with you some photos about important white pine, history of this tree is guite long but here just few spots ... hope you will like it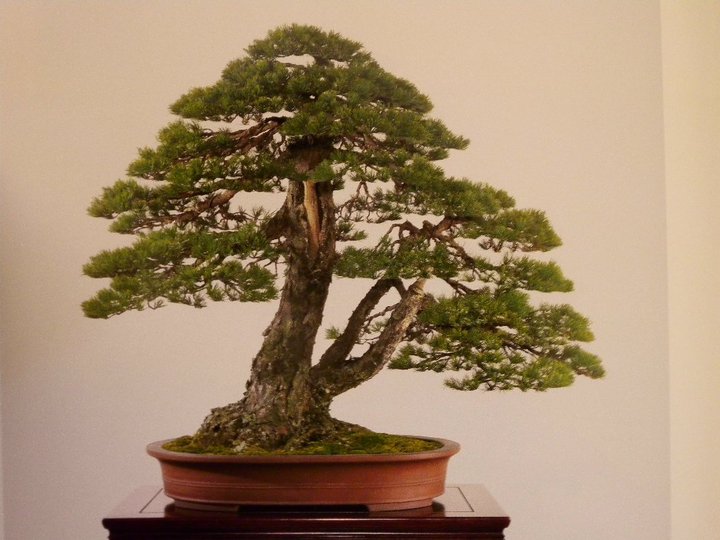 goyo from kokufu album 65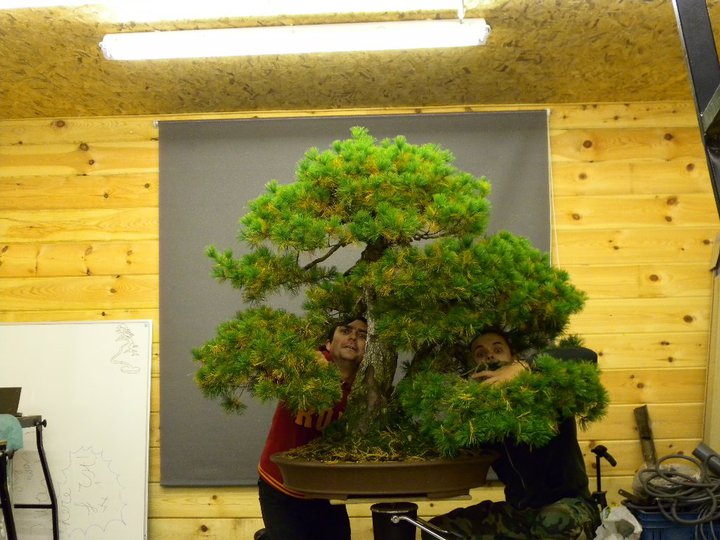 twenty years after goyo is in belgium, two crazy bonsai lovers having fun
three years later, marcio cleaned it up, wax on wax off :-)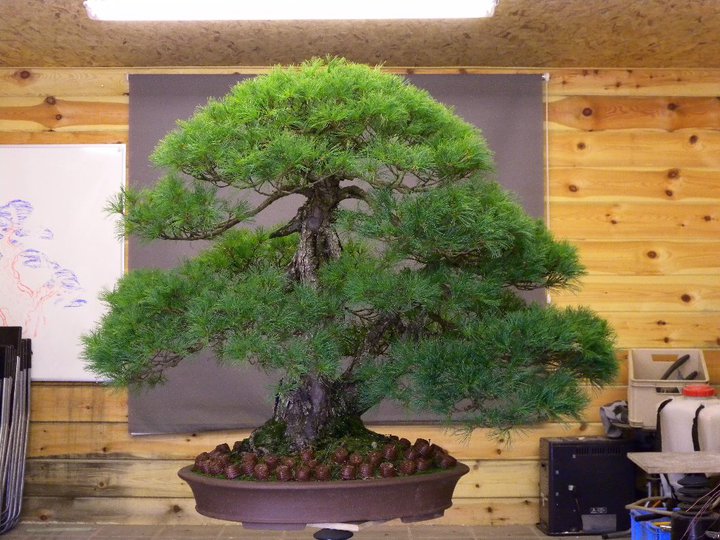 healthy tree ready to be wire and restyle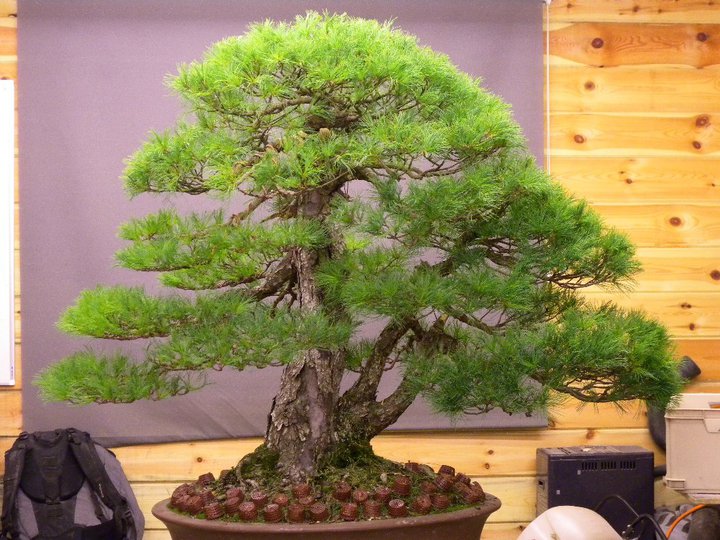 1/4
uff, now head of main tree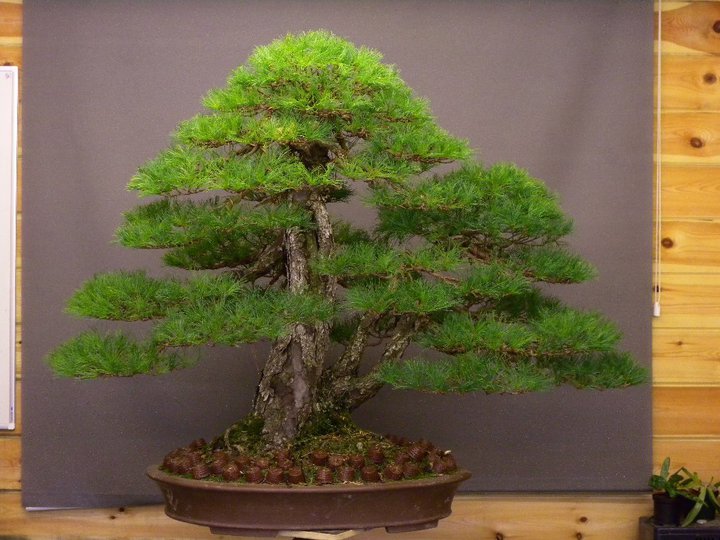 main tree is finished after two days, head of the middle trunk will be wire in october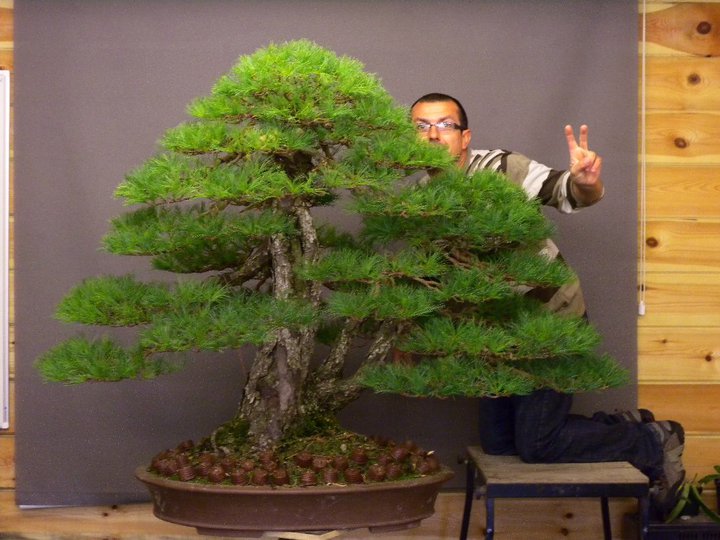 happy owner with his new/old goyo
WOW MARIO!!!!!!
What a amazing story! To now see, after all these years, that this superb old Pine is restored to its former glory in Belgium!!! It must have been great fun to work on this piece of Bonsai history, JP must be over the moon with the result and very happy to be able to look at it every day in his garden!!!!
Just one comment: Just on the right side of the trunk, there is still some open spaces left to put some more fertilizer on!!


Great job as always!!!!
Cheers,
Hans van Meer.
Last edited by Hans van Meer. on Thu Sep 09, 2010 12:02 pm; edited 1 time in total

Hans van Meer.

Member





Hi Hans,
Hard soil , I cannot put any more fertilizer


Mario : Great to see this tree after wiring... Amazing work Mario.
WOW! Amazing tree. It didnt grow much in 20 years did it? Love it!!!!

Neil Jaeger

Member





What a feast for the eye. Truly a great tree (in both senses :-) ). This just proves how dedicated work over many years pays of, and the fine work by Mario too.
I wonder how many shohin this one can be split up to?

Regards
Morten
I think it would look better in my garden!!

SPECTACULAR!! Thank you!

MACH5

Member





Stunning tree, before and after :-) I get cramps in my hands just thinking of wiring it


Ian Young

Member





Excellent. You've done a very good thing here and in a very accomplished manner. Good on ya!

Kind regards,
Andy

AndyRutledge

Member





Great tree, nice work. Only????: The ugly guy behind the tree doesn't make it better.

Who is this guy anyway?

Ron van Ravenhorst

Member





Sorry to nit pic, and wonderful styling aside, but some care should be taken for the base of the tree--bark & rootage--yes? It is very important.

Kind regards,
Andy

AndyRutledge

Member






---
Permissions in this forum:
You
cannot
reply to topics in this forum