K, I have my fukien tea. Ive told things about it before, so Ill try to make it short.
I repotted it. It was in the same pot as when I bought it. But I had repotted it last spring. I took it out, because it didnt do anything but giving flowers, losing them and back to the start. Didnt grow any. I checked it one day, and I could feel a feint smell of waterlogging/rot. So I took it out, and removed the cat litter. And put it into a much shallower pot. Didnt like it to rot the whole winter. It has gotten some yellow leaves and they are very soft.
Overwatering I would think. But, I dont overwater it now. Quite the opposite. But no leaves are brown. Im afraid the pot is too small though, and I removed quite some roots, cause they were no good.
And the other thing. I took it indoors. Its now in my windowsill. The weather here has turned from warm, to getting cold at the nights. It could be as far down as 2c. And my figs are inside too. The sun is not as good as I had hoped, and my windows are mostly under a porch.
So, what to do now? Just watch it die, or do you think it might get healthy again, with proper care and leave it be?
And no, Iris, throwing it out is out of the question.

I had planned to buy a greenhouse, but I cant afford it untill atleast a few months.

Storm

Member





What did you use for soil. In the US, Cat Litter would be sure to kill a plant because it is designed to clump and hold the cat urine in one place.
I use a peat/coir based mix for my Fukien Tea.

Billy M. Rhodes

Member





I post the following for information only, the product is sold only in the US.
"Metro-Mix 560 SUN-COIR
This heavyweight mix is outstanding for bedding plants, potted plants and perennials in mid to large size containers. Features the benefits of coir.
Available Sizes
Available in 60 cu ft loosefill; 2.8 cu ft loosefill and Bulk.
Ingredients
Formulated with bark, SUN-COIR, Canadian Sphagnum peat moss, coarse perlite, bark ash, starter nutrient charge (with Gypsum) and slow release nitrogen, dolomitic limestone and a wetting agent.
Applications
Outstanding for potted plants, bedding plants and perennials in mid- to large-size containers."

Billy M. Rhodes

Member





I used the same as before a cat litter that doesnt clump. It doesnt have dust in it now, and Ive mixed in a bit of decoration stones to it. Its about the same size, but a bit sharper. I have the exact same on my figs, and they thrive.

Storm

Member





I can possible get some photos tomorrow afternoon.

Storm

Member





The soil is the key with fukien teas here is one I rescued this summer first pic of it in horid soil last pics are to date lots of new leaves and getting flowers also if you live were your fukien tea must come in for winter i have already started bringing it in each night more each week so it gets acclimated slowly to the change
[img]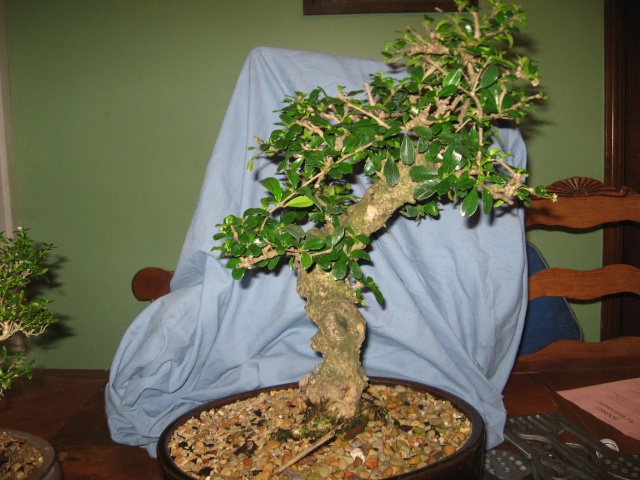 [/img][img]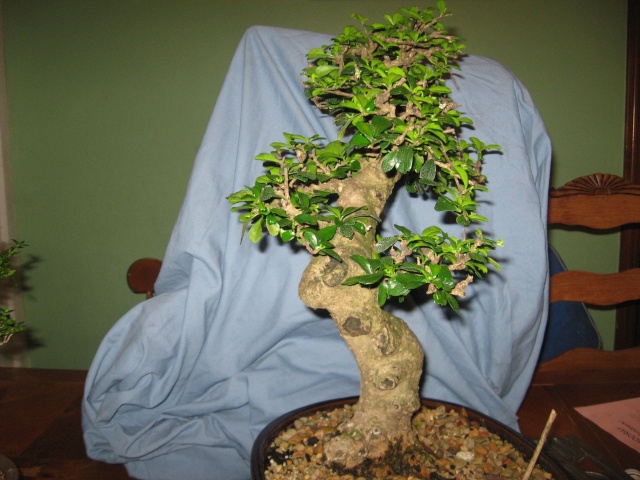 [/img][img]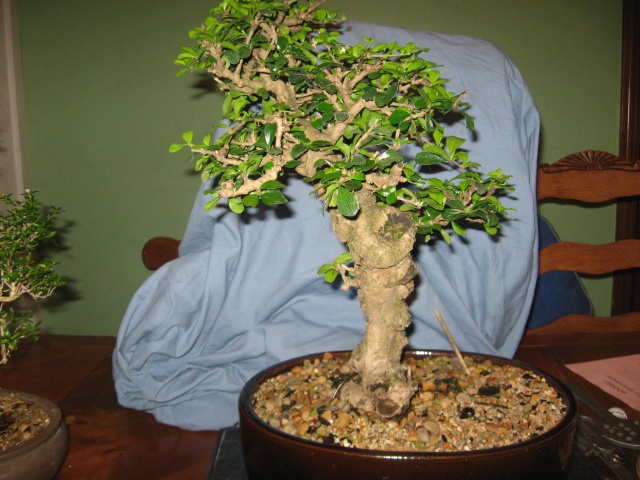 [/img]
Thanks for the answers.
Here Ill post a few pics to help.
This one is of the leaves. One of maybe 8 that have turned that way. The others seem fine. Its just one that and then another that turns out this way.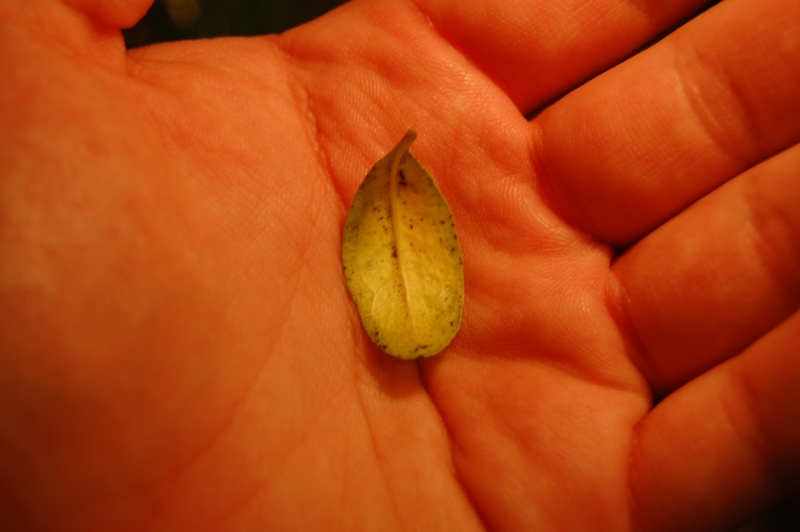 A picture of the whole tree. I know its dark, but it doesnt matter.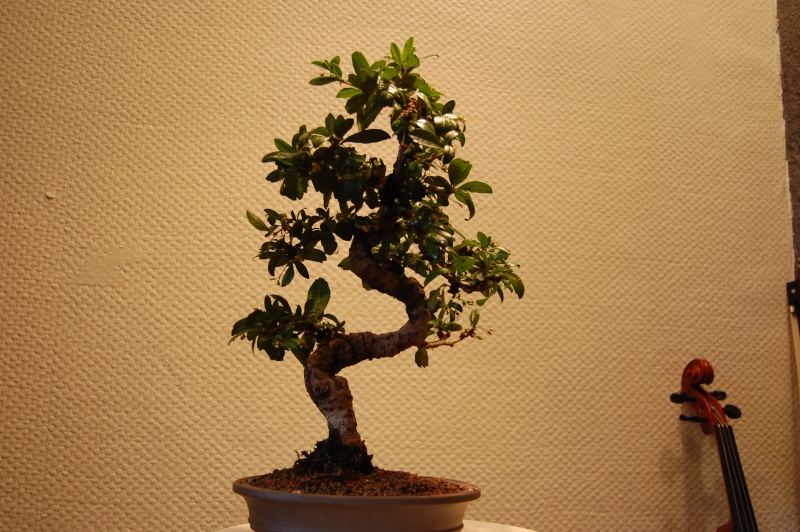 And one of the pot its in.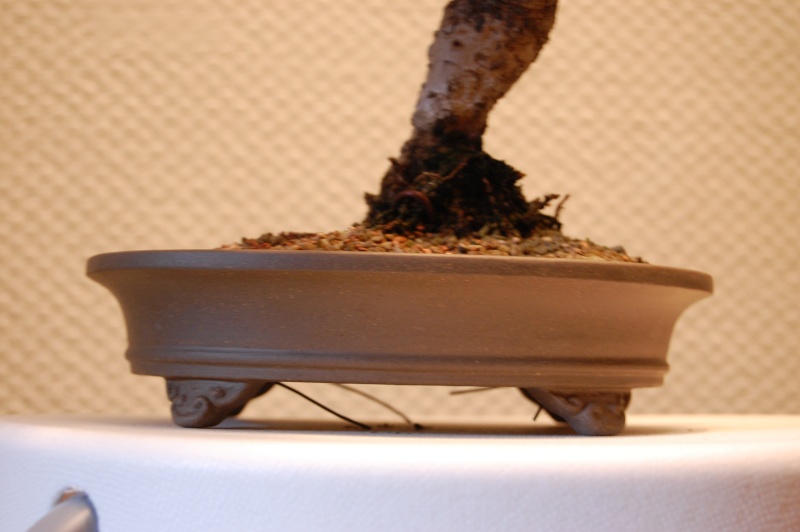 And one that I hope can tell a bit more how it looks inside the pot. Its planted in this, and looks the same the whole way through.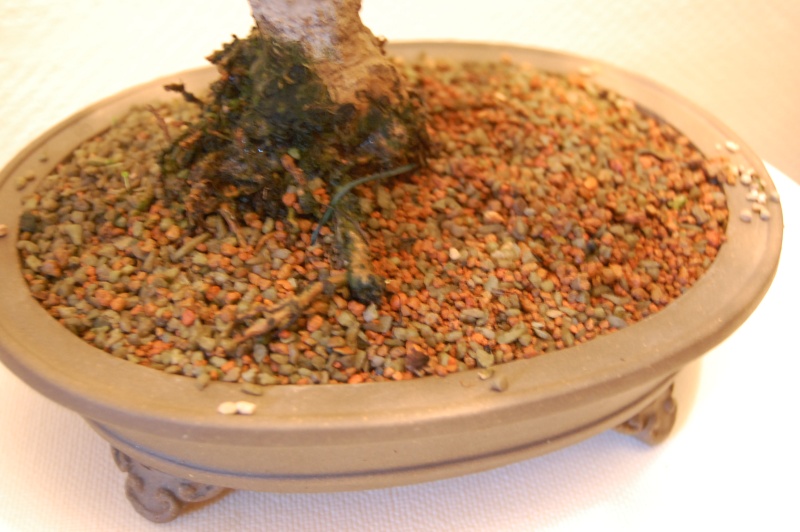 Last edited by Storm on Wed Sep 08, 2010 4:38 pm; edited 1 time in total

Storm

Member





Ya thats a sign of over water get it in some inorgani soil if you can roots are probably sturated
The soil it is in looks fine. That looks like high fired montmorrilinite cat litter mixed with grit? If so it is perfect. Please don't panic if a few leaves turn colour and drop off especially at this time of year. They are more than likely just doing what leaves should do, having served their function, the oldest or damaged one are meant to drop off. Just remove them when they fall and all should be well.

_________________
"It is not the strongest of the species that survives, nor the most intelligent. It is the one that is the most adaptable to change." - Charles Darwin.

Kev Bailey

Admin





Ah, thanks Kev, that makes my heart more at ease.

Storm

Member






---
Permissions in this forum:
You
cannot
reply to topics in this forum