first is a 80+year old purple bougainvillea, collected from a yardscape about 8 years ago. the tree was repotted in 2009 and hasn't been touched since. badly needed is a major pruning/thinning.
the second tree is my best pohinahina (vitex rotundifolia). the tree has grown profusely to the point where the branches hide the beautiful trunk. work included major pruning, change in the position of the trunk and a new front.
bougainvillea:
41 inches tall, 25 inch base, superior trunk movement and taper enhanced by old bark, natural deadwood. before work
[url=http://www.servimg.com/image_preview.php? i=529&u=15061647]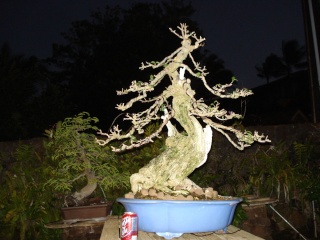 [/url] done- night
this vitex rotundiflora can best be described as HUGE. the runaway growth of branches and foliage hides the massive deadwood trunk. the weight of the canopy has lowered the angle of the trunk as well as shifted the weight of the tree too far forward. if it weren't for the heavy rocks, the tree would tip over.
work includes drastic thinning/pruning. restore original planting angle of tree, create a new front
before: branches touch the ground. the trunk is hidden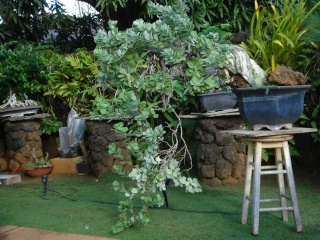 nearly everything has been cut off. the new front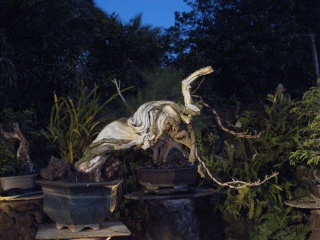 now you can see the beauty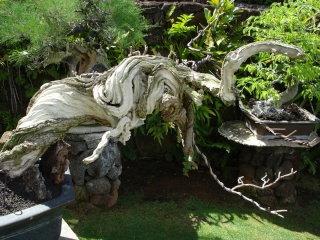 rear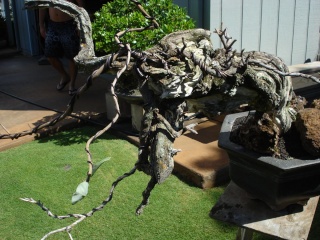 ---
Permissions in this forum:
You
cannot
reply to topics in this forum