I took a late afternoon photo of this Cuban Laurel (Ficus microcarpa) and noticed a little leaf eating lizard scoping out the tree.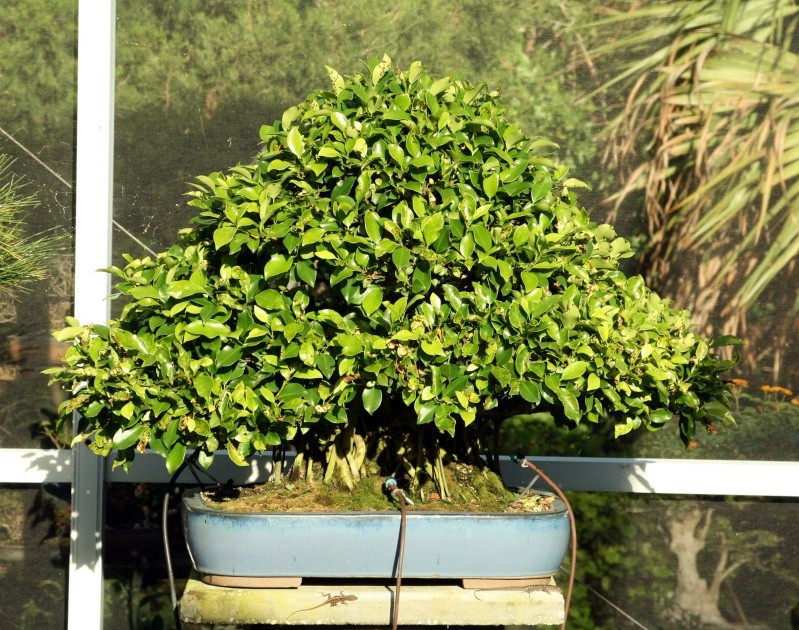 Later that evening, the leaves were gone.

The lizards moved the leaves to this container and were then dragging it off to their den (if lizards have dens)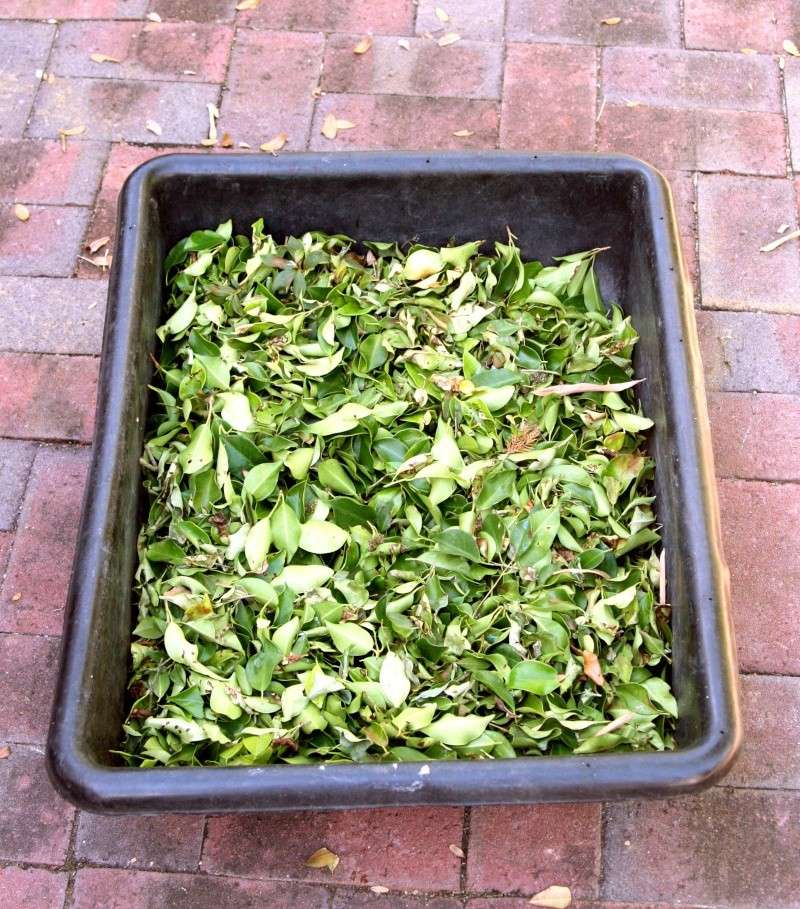 Rob Kempinski

Member





Hahaha, good one Rob. For a second you had me shaking my head.

Great tree.

EdMerc

Member





Well Rob,
Bloody neet job them lizards do on your bonsai, quite skilled and good at cleaning up too.

James

jamesransom

Member





Well trained lizards you have there!

Hey, when are you going to take that bonsai off life support?


Will

Will Heath

Member





Will Heath wrote:Well trained lizards you have there!

Hey, when are you going to take that bonsai off life support?


Will
With my brutal travel schedule, without life support for the trees, there would be no trees. Tough to hand water from another state.


Rob Kempinski

Member





If you look in the background of the first pic, you can see some yellow orange flowers. They belong to a Lantana camara. Here is a better shot. The main reason for posting it is so Paul Katich can see how his pot looks with it. Paul is making some great bonsai pots with wonderful glazes. We were talking at the recent BSF convention and Paul wanted to see his pot in action. Regarding the tree, back in 1999 I got permission from the US Fish and Wildlife Service to collect trees from Kennedy Space Center (The USFWS manages all the land at KSC that doesn't have a facility or launch pad on it.) Unfortunately, in typical government fashion, they only gave me the month of August to collect which is the wrong time for most native trees. However I managed to dig some native Lantana. I gave this one to my friend, Jim VanLandingham, back in 1999. Jim has one of the nicest Lantana bonsai in Florida (a picture of it is in my book.) Well 8 years later Jim got tired of working on this Lantana and gave it back to me. I put it in Paul's blue pot as I feel the blue goes well with the flowers. Jim has the knack with Lantana.
Sorry for the hasty shot.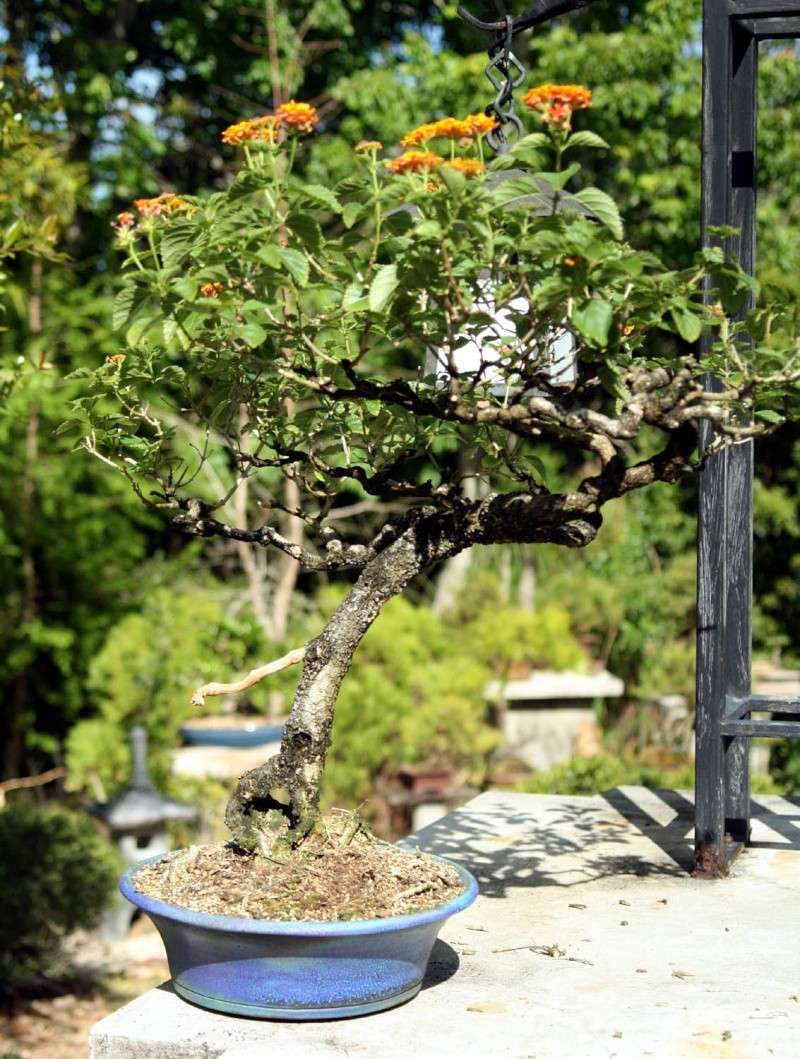 Here are the flowers.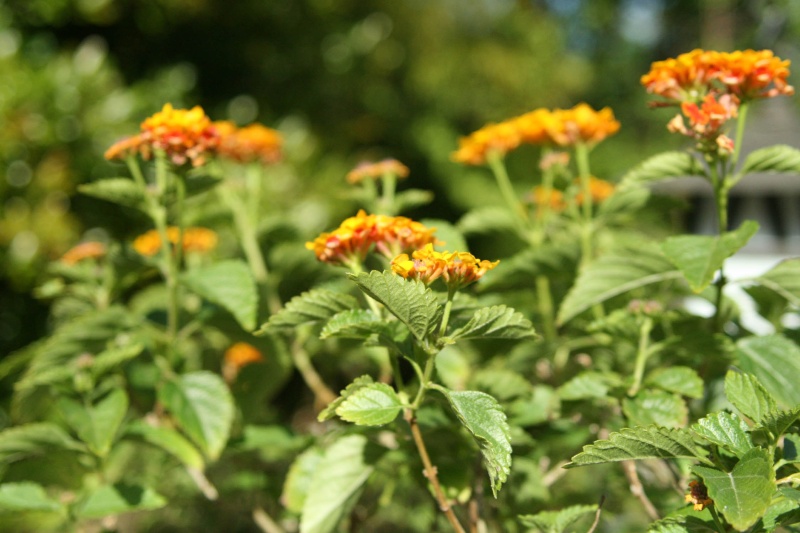 A close up of the pot.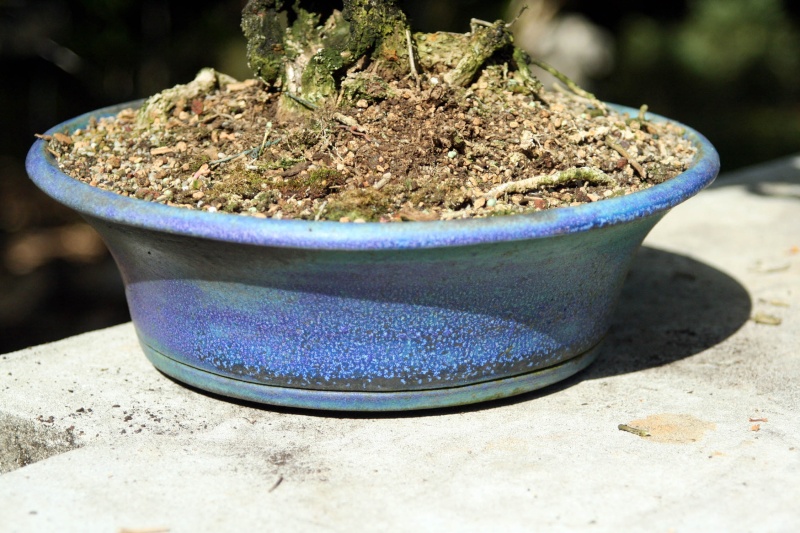 Rob Kempinski

Member





Rob Kempinski wrote:I took a late afternoon photo of this Cuban Laurel (Ficus microcarpa) and noticed a little leaf eating lizard scoping out the tree.

Later that evening, the leaves were gone.

The lizards moved the leaves to this container and were then dragging it off to their den (if lizards have dens)
The question is, WHAT IS HE GOING DO WITH ALL THOSE LEAVES? Seems like hes is some sort of hoarder and probably needs some psychiatric help. Regard less of the ill lizard tendacys, the tree looks super. I was just thinking about defoliating my ficus but, I like to do that just after I am absolutely sure the frost is over in this area. It can be very tricky, the frost.

=Joe

Joe Hatfield

Member






---
Permissions in this forum:
You
cannot
reply to topics in this forum