spent most of the day working on a double trunk premna. the trunks are not in perfect sync. to me, it gives the tree a sense of untamed wildness - broken by storms, eaten by insects, rotted by heat and humidity of the jungle. weakened but alive. for now, the tree is planted in a box recovering from near death. with health restored, styling is underway once again. sharing a series of before/after progress pictures. front view/before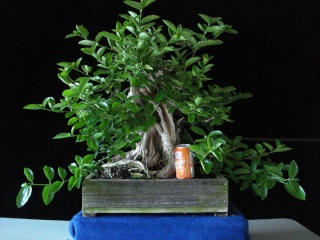 rear/before [url=http://www.servimg.com/image_preview.php? i=514&u=15061647]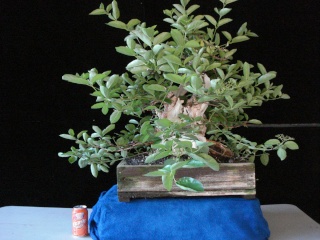 [/url] rear/base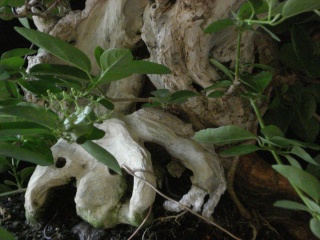 front/base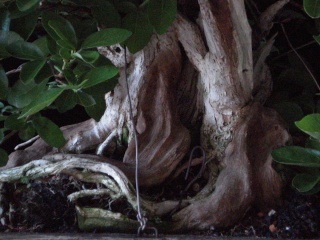 front after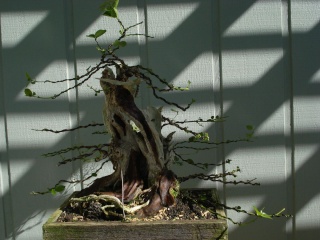 rear/after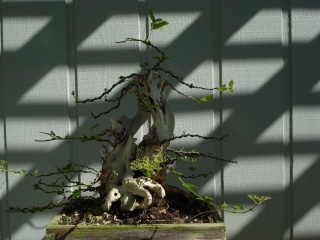 front/after
i=519&u=15061647]
[/url]
Really nice! Do those trunks converge again at the apex and fuse together?

Orion

Member





Nice work. I like how the deadwood moves.


And thanks for educating me on the proper spelling. I have been calling mine Premma and now know it is Premna. No wonder I couldn't find much about it on the net. I have one plant that has sired many cuttings and hopefully some day I will get some chunky ones.

Rob Kempinski

Member





thanks orion and rob. for orion - look at #6 . the left trunk curves behind and is slightly shorter than the right side. when the tree is turned to view the front, the trunks look like they merge at the top, but they don't.

for rob: I am lucky enough to have maybe 20 or so. mostly large, some with spectacular natural deadwood. the quality of premna as tropical bonsai material is second only to pemphis, I think, and a whole lot easier to grow! I'll be posting more premna projects soon.

---
Permissions in this forum:
You
cannot
reply to topics in this forum