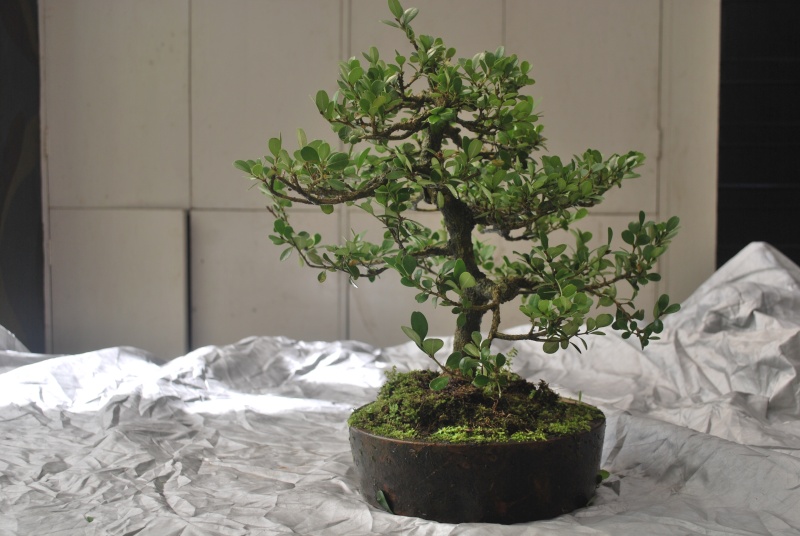 before initial sytling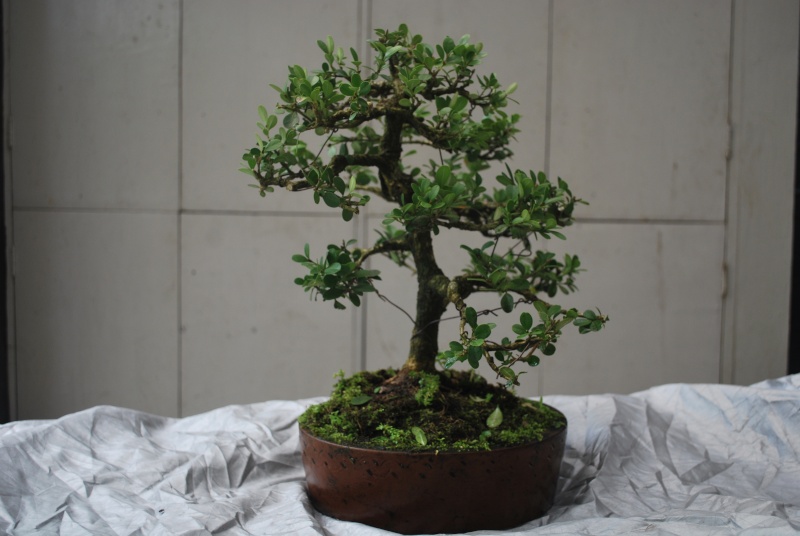 after. ht of tree from top of pot-11 inches, pot-local terra cotta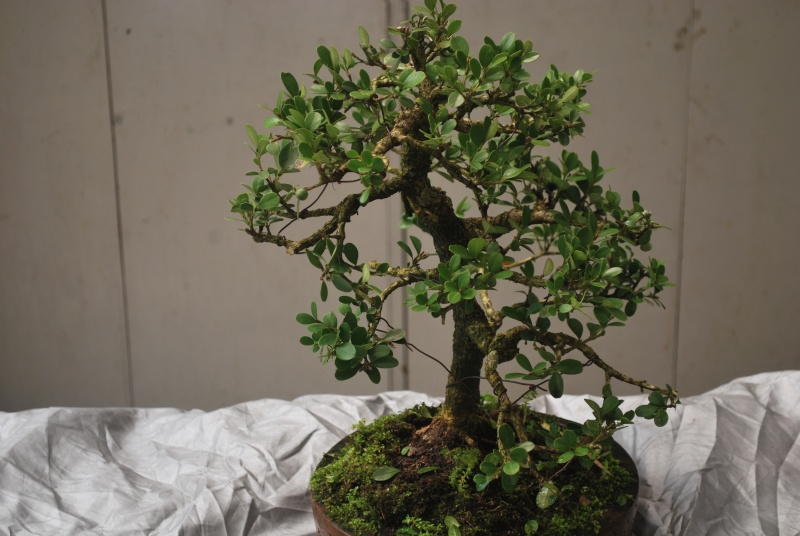 another angle
boxwood are not endemic in the philippines, so im not so keen on styling this specie, any suggestion? growth pattern? back budding?
Hi Jun,
Regarding the fine and slim trunk, I would do something lighter, almost a litterati and I would also choose a pot a little less higher.
King regards
Matthieu
Matthieu,
thanks.
these branches are old. but if it will do some good... il try to imagine it first.



regards,
jun
Jun,
I understand it could be difficult for you to cut those branches, but it's just my point of view

I thought of litterati because of your second pic, the movement of the trunk is very beautiful on this side. And the pot is still to high !

Regards
Matthieu
Matthieu,
thanks, i appreciate your opinion. but man! these really are still old branches...but thanks.
boxwoods are difficult to get in this country, this is my very first boxwood, thats why the styling are still in the "old school" concept.
i thought before boxwood are pine trees, but of course this is just a poor alibi for the poor styling i did. when this tree grows up il use it as my christmas tree
regards,
jun

Jun,
your styling is not bad at all. Here are some examples of boxwoods : http://images.google.fr/images?svnum=10&hl=fr&lr=&c2coff=1&rls=GGLD%2CGGLD%3A2005-14%2CGGLD%3Afr&q=buxus+bonsai

Regards
Matthieu
Since boxwoods are hard to get there, remember that they start very easily from cuttings. I get at least a 25% survival without even trying, nothing more than sticking in dirt and watering when i water my other stuff. if i tried I am sure my survival rate would be much much higher.
Mike,
thanks.

thats more comforting now. il have a clone of my first boxwood after cutting some precious branches.

regards,
jun
JUN,,I like your boxwood tree the way it is with some trimming and wireing..what does the other side look like??? my opion only,,i would keep it as is just trim and make pads with your branches ..they look good in that style or in a broomstyle also..keep us posted..john
---
Permissions in this forum:
You
cannot
reply to topics in this forum