Tom Simonyi

Member





Summer of 2010...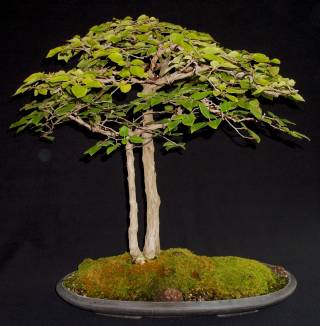 Tom Simonyi

Member





Unglazed, a little longer and deeper.

Billy M. Rhodes

Member





The composition as it is currently in the fall of 2013.. I repotted it last spring.

Tom Simonyi

Member





I would agree with Billy. Your last pic has the tree in the center of the pot. I would suggest that you place it off center more like your first pic. Let us see what you decide.

DougB

Member





The tree will remain as is for a while.  Fyi, the pot is round, hence I chose a more centered planting point.

Tom Simonyi

Member





I think a glazed pot will be better, deciduous trees, apart satsuky and deciduous trees with dead wood ( prunus mahaleb, prunus nume ) are always better in glazed pot, clear colour for spring and summer, blue color in autumn never

abcd

Member





I would go with a cream colored glaze for this one, it's so nice and light in it's presentation. I also like the current shape pot.
Tom,, First thing you can do,,send this one to me I will worry about a pot !!! next a deeper pot will look better only my opion.. keep it ovel though...very nice tree ! take care john
I support your idea of putting plants in it, but you need to take some good care of these plants the light and right combination of water with it, that's all the plant need.
Termite Rescue

---
Permissions in this forum:
You
cannot
reply to topics in this forum