Hey all,
Here are a couple of trees that I bought on a discount about 2-3 years ago. The each were about $3 usd and seriously in bad shape. I'm not sure how a full scale nursery managed to bungle as they had but anyway. The ficus had only about 3-4 leaves per trunk and were much taller than they are now. It was along the lines of an ugly office ficus. The Bougie had a couple flowers but no leaves and was very leggy and in pretty bad shape. The first year or more was dedicated to reviving them. They still will never be anything more than pleasing to myself (partially my abilities thus far and partially due to being in zone 5) but i thought I'd share my early juvenile attempts with everyone and see what you think.
Ficus Benjamina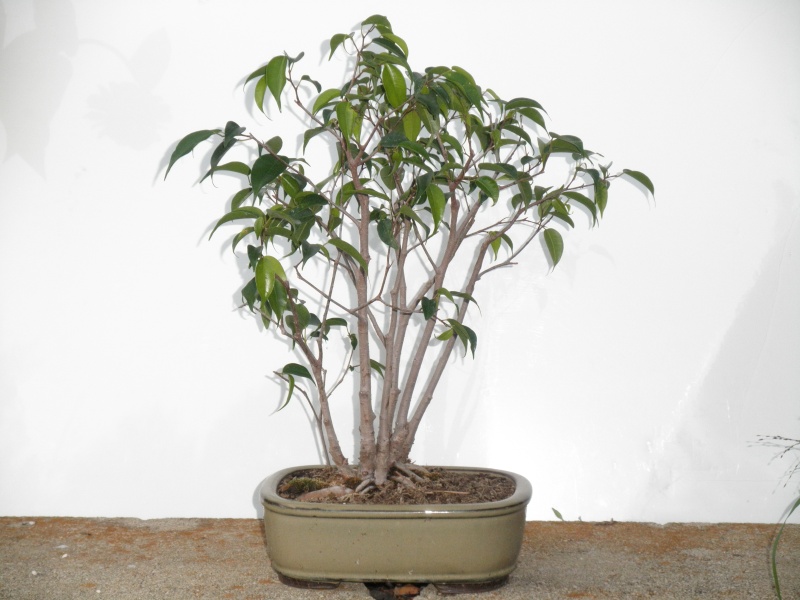 Bougainvillea after cutting back hard early this spring.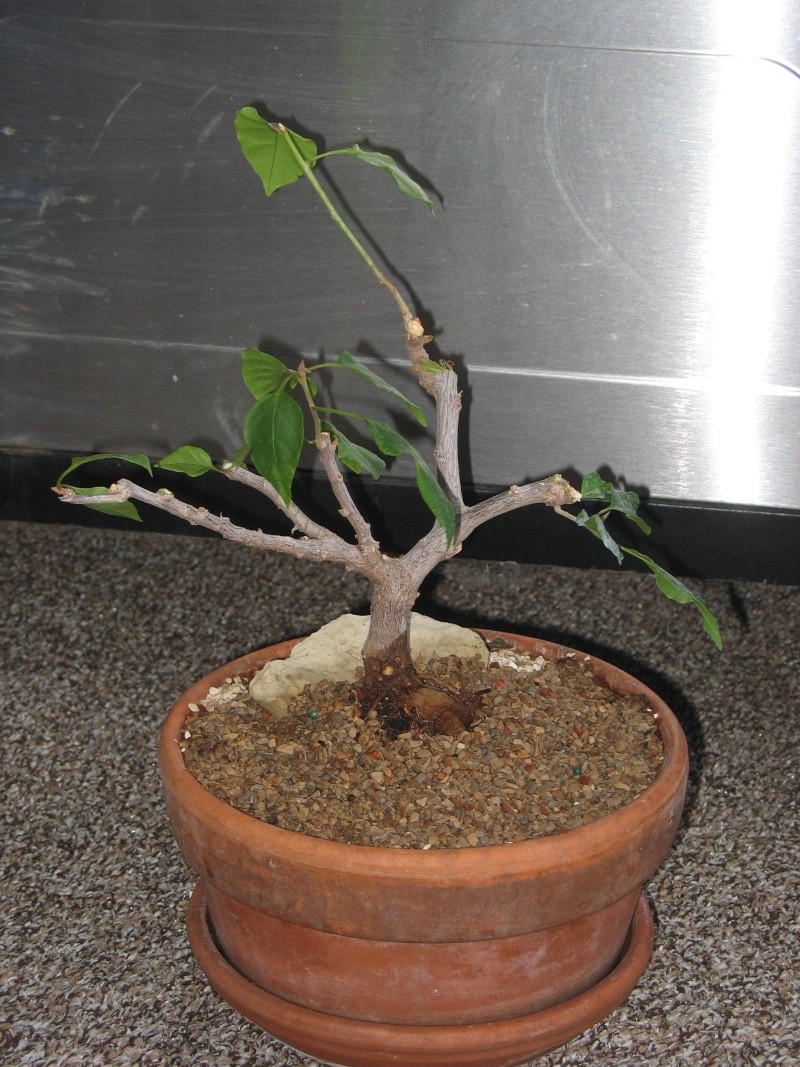 And yesterday.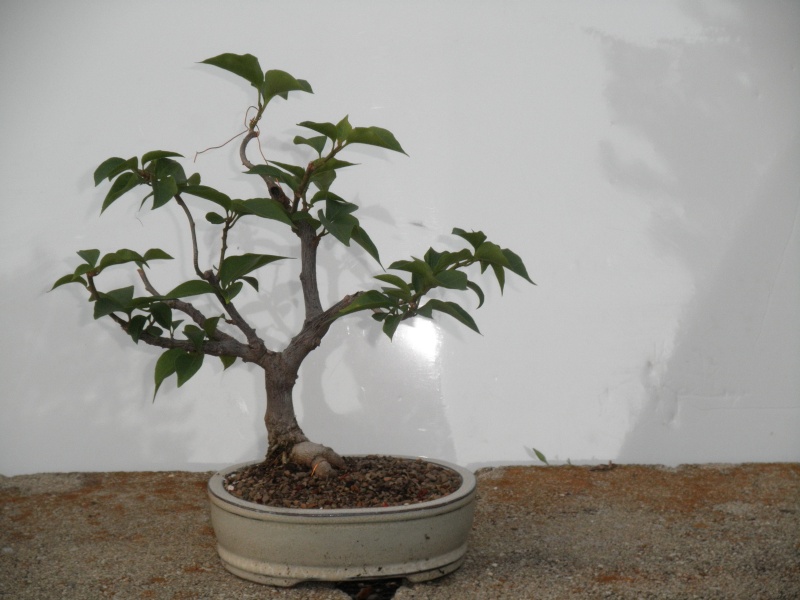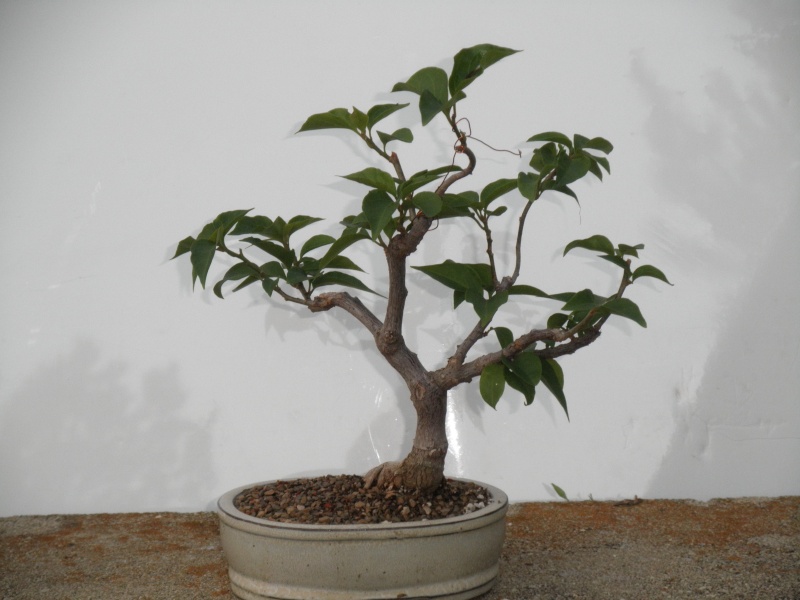 As always comment and criticisms are welcome. Be gentle...
Todd

DreadyKGB

Member





Hi Todd,
I don't have any experience growing bougies, but I have grown clump ficus before. They can become a nice image of a forest grove, albeit ficus, and imroved by continued top and branch reduction. Decide how tall you would like the tree and select tops for each trunk. Your clump has nice balance. Salut, Todd

Todd Ellis

Member





Both are looking fine. Todd's suggestion re the Ficus tops are on the mark. This looks like a F. benjamina, so you won't want to totally defoliate, but you can remove the largest leaves every month or so and impreove leaf size and, eventually ramification.

The bogie looks fine too, though I think I'd bring the branches in more -- at least by half -- before fall and you have bring it inside.
_________________
Jim Lewis - lewisjk@windstream.net - Western NC - People, when Columbus discovered this country, it was plumb full of nuts and berries. And I'm right here to tell you the berries are just about all gone. Uncle Dave Macon, old-time country musician

JimLewis

Member





Thanks Guys,
I have been working on creating ramification and a better canopy on the ficus. It is a benjamina and I have found that semi-defoliation of about 70-80% of the leaves early in the summer works very well as long as you leave the new small leaves and buds intact. I plan to defoliate again today by about 20-30%. Even though it looks young and somewhat spindly I like the height about where it is and plan to work mainly on creating finer branches.

I will let the bougie grow for now, although I with also do a partial defoliation soon. Next spring as it is able to go outside I will prune it back hard again. right now I want it to continue to bud along the branches.

Todd

DreadyKGB

Member






---
Permissions in this forum:
You
cannot
reply to topics in this forum