Last week, Wednesday thru Sunday was the San Francisco flower and Garden Show at the San Mateo Event Center.
The Bonsai Society pf San Francisco set up a 100 tree bonsai display. The image is a 3 element display I set up. A Silverberry in a Sara Rayner pot. A sumi-e painting by a San Francisco artist titled DANCING FROGS. The accent is a New Zealand iris.
Mike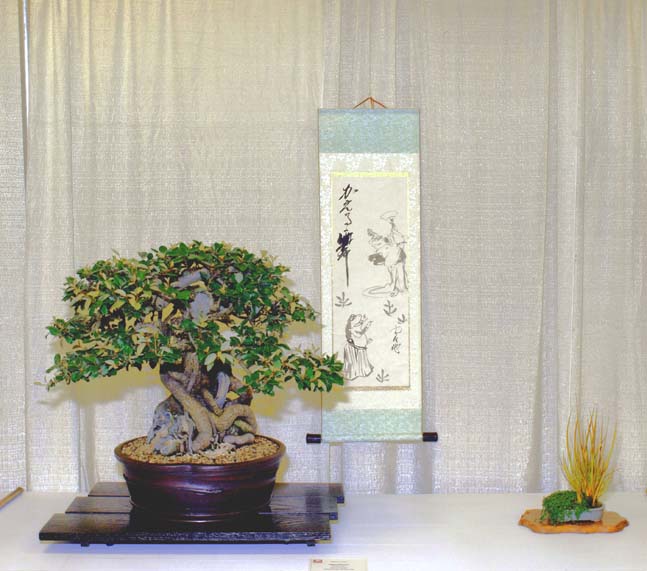 So that's how it works!! Edited to add img tags for you Mike. Kev B

Last edited by mike page on Tue Mar 24, 2009 4:33 am; edited 3 times in total

mike page

Member





Lovely display Mike but to my eye, Dancing Frogs is too complex and that makes it prominent. It competes strongly with the tree for attention.

_________________
"It is not the strongest of the species that survives, nor the most intelligent. It is the one that is the most adaptable to change." - Charles Darwin.

Kev Bailey

Admin






---
Permissions in this forum:
You
cannot
reply to topics in this forum