hi, this is my mountain maple clump . not sure if im pruning it correctly because its not looking so neat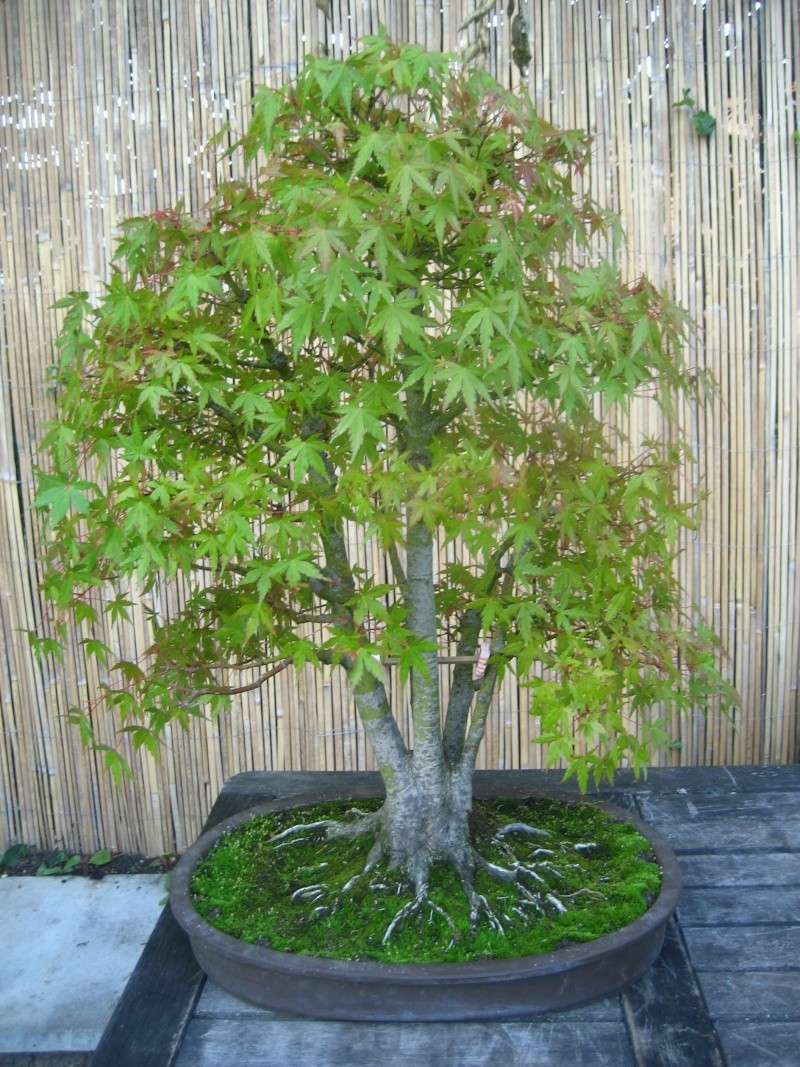 Last edited by Kev Bailey on Mon Aug 16, 2010 9:43 pm; edited 1 time in total (Reason for editing : The image link that you posted had the letters th in it. That stands for thumbnail, just remove those letters and Voila!)

kingbean

Member





Nice maple with excellent nebari (root spread). Just keep removing the bud between the first pair of leaves on each shoot. This improves ramification and reduces leaf size. After a few years the effect becomes really noticeable with a dense canopy forming. Then you will need to concentrate on pruning for shape.

_________________
"It is not the strongest of the species that survives, nor the most intelligent. It is the one that is the most adaptable to change." - Charles Darwin.

Kev Bailey

Admin





Looks pretty neat to me.

Smithy

Member





King, this is really a nice acer, nothing wrong with it. Just be watchful for the upper branches, they seem to get unproportionally thick. And of course, get the thing a really nice pot, you will have double fun with it!
Remove the second set of leaves with a forceps when they are still located between the first pair of leaves. And when the leaves have hardened in late spring /early summer pinch away one of the two new leaves.
Once in a while cut back to fine branches and twigs.
I think that is all you can do, with the years it will become even nicer.
Hi Kingbean,

Nice maple, the only problem I can see is that the top is starting to dominate, so the lower branches are becoming weaker, or losing energy, as they say. It's probably too late to do safely for this year, but energy balancing is something worth researching during autumn and winter. Much like the others have stated, thin out upper branches during late winter, tip pruning new growth in spring will reduce the length of stems, while selective leaf removal, partial defoliation and removing large leaves will weaken the strong branches and let light onto the lower ones to strengthen them. Do not defoliate or tip prune the lower branches, they need strong growth of a sacrificial branch to get energy back into them. If energy balancing is left undone, the lower branches will eventually die.

At the moment, I would remove some of the larger upper leaves, perhaps about a third of these large leaves, to let light onto the lower branches.

Paul
thank you everyone for your help and support im very grateful. and i do have a very nice pot ready for re-potting next march my wife asked dan barton to make it for me.

kingbean

Member






---
Permissions in this forum:
You
cannot
reply to topics in this forum