hello to all bonsai trainers.
i started training bonsai about a year ago, when i am about 20 years old.
so, i don't have any big bonsai tree, and for sure, not even a completed one.
here i will post my first two mini bonsai.
i hope you can comment on it so i can know whether i am on the right track or not.
please help.
thanks..
<mikacarrick>

1st tree (premna spp)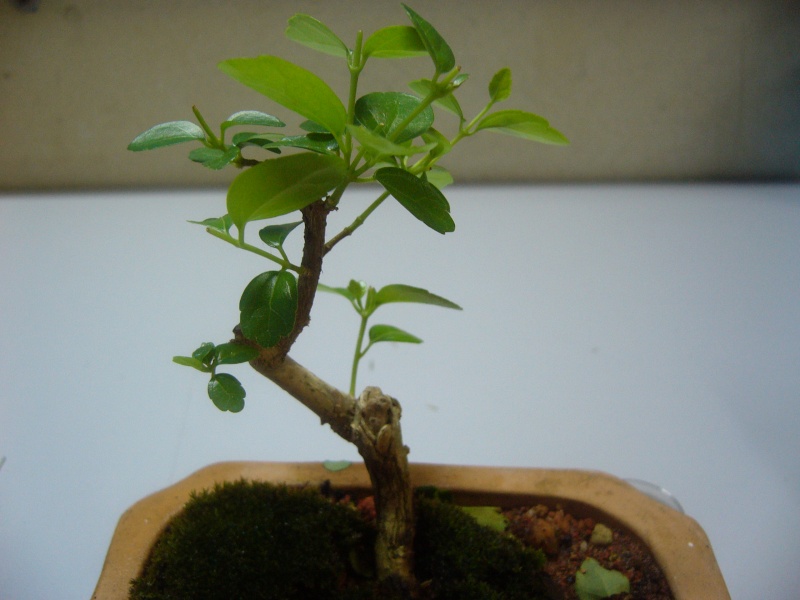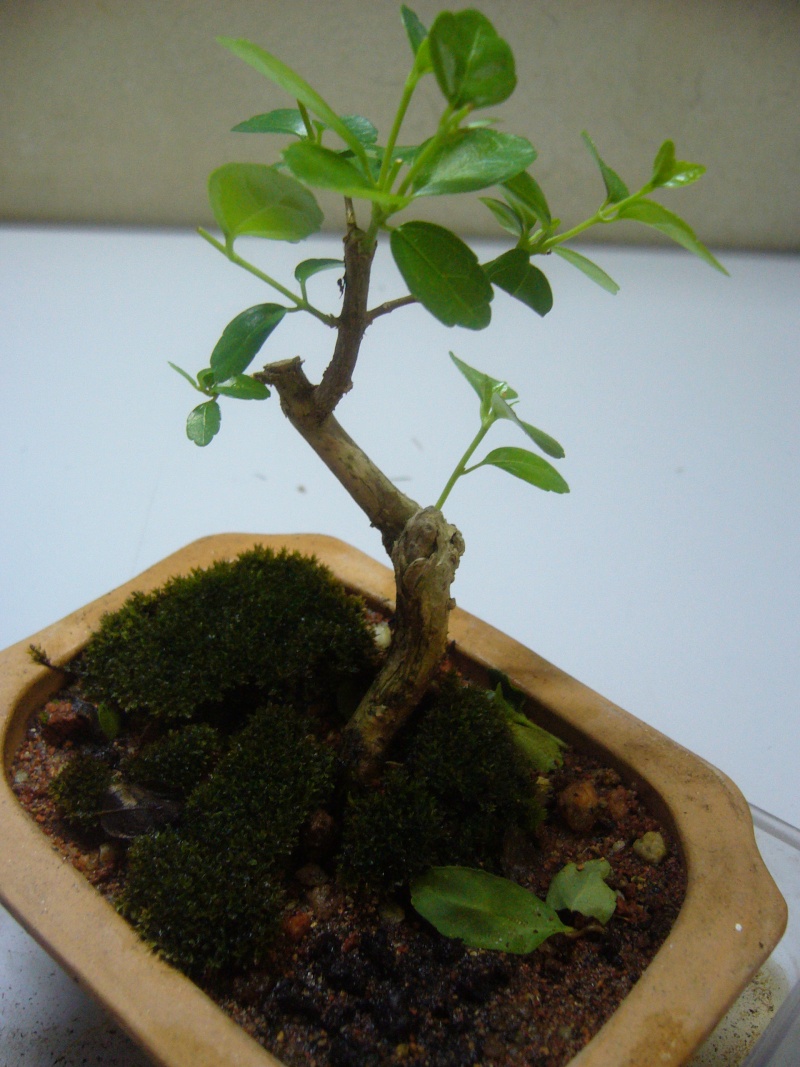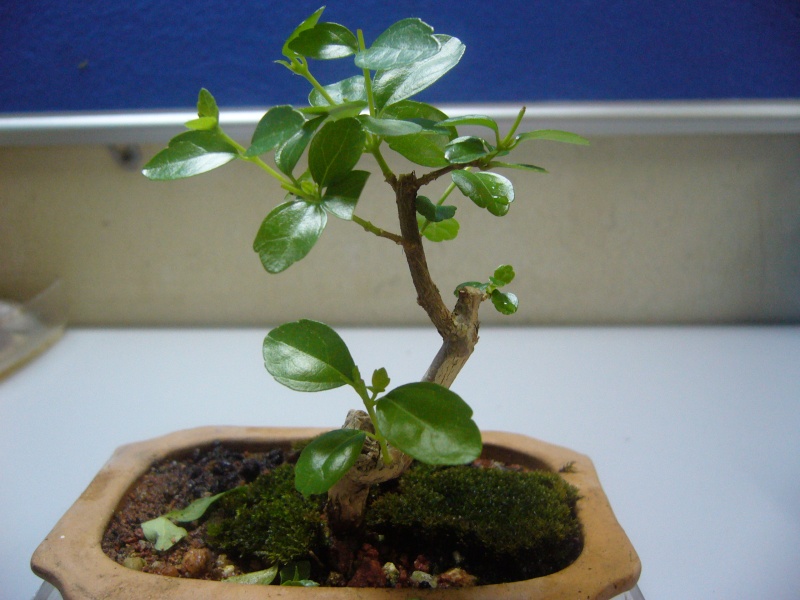 2nd tree (premna spp)
-will be put tomorrow because my internet connection now is very2 slow-

mikacarrick

Member





This was originally posted in the TESTING forum. That is ONLY for tests of loading photos, or videos or messages -- not for messanges and pictures for which a reply is hoped.

Since I didn't see this repeated in any other forum, I've moved it to a more appropriate location.

Jim - moderator.
_________________
Jim Lewis - lewisjk@windstream.net - Western NC - People, when Columbus discovered this country, it was plumb full of nuts and berries. And I'm right here to tell you the berries are just about all gone. Uncle Dave Macon, old-time country musician

JimLewis

Member





Looks like you are keeping it indoors and TOO wet.
It needs:
More light
a bigger pot
and better soil

Billy M. Rhodes

Member





Once you put a tree into a bonsai pot you will slow the growth right down, if you want to develop your trees further it would be best to grow them in a larger container until they have reached the desired height/thickness then put them in a bonsai pot to refine the branches. If you use a very free draining potting mix then you can feed the trees heavily which will really speed up the process.
Hope this helps
Craig

mikacarrick

Member





thanks jim for removing it. i did realize that last night when i post it. but i cannot change it since my internet connection doesnt allow me to do that.

also thanks, billy. yes, i think it need to be outdoor because it will grow more new shoots there. but the problem is i cannot put it outdoor because i live in a hostel. so i just put it at the window. all the shoots are directing towards one direction only. so i always need to rotate it position.

craig,
thanks for the advice. i also had consider that for a long time. especially for my 2nd tree. and now i think i will put it on the ground with its pot. premna root is very quick to grow. it will always penetrate through the pot holes whenever it have chance. i think that should help it grow faster.
or, is it not ok if i do that??

mikacarrick

Member





That would be fine but if you could take it out of the pot that would be better.
There are some very fine Malaysian bonsai artists, do you have a local club you could join ?
Craig
glad to hear that i can do that as i cant let it be in the ground because i always transport it.
yes, i'm going to join 2 clubs here. but still got no money yet to be their member.
but for now, i already making friend with the other club members so that i can learn from them.
here is my other problem. as a student, i'm always busy with my assignment and also cannot afford to always traveling to the members house.
that is why i'm posting here, so that i can get some direction in bonsai training.
we love bonsai.


thanks craig.

mikacarrick

Member





Good on you Mikacarrick, its a great hobby to start when your young.
Craig

---
Permissions in this forum:
You
cannot
reply to topics in this forum