sharing some before and after pictures. development work on a premna microphylla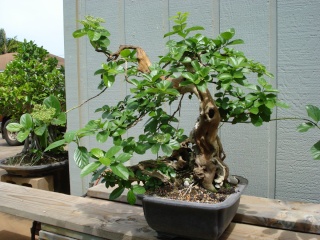 . this is an old tree with a extraordinarily beautiful trunk. the pot is 18 inches square, the tree just fits. note the many strong branches and healthy leaves. the tree is growing lustily.
a closer look at the hollow base. mostly deadwood. dull, weathered by the elements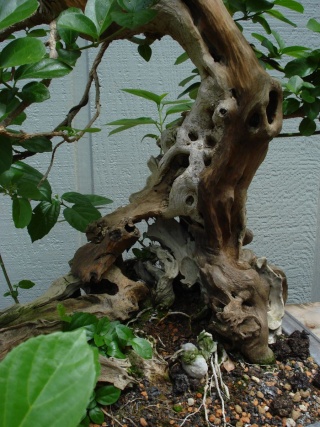 the upper trunk is as beautiful as the bottom.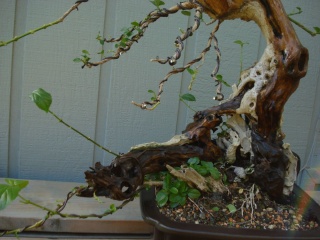 the deadwood has been treated. the dullness of weathered wood is replaced by a rich glow.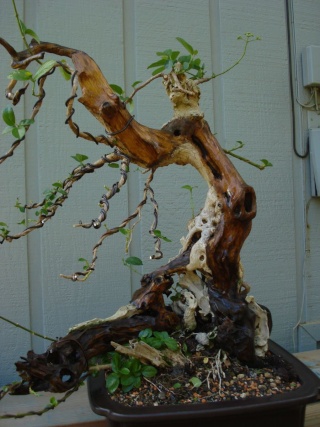 several hours later - the deadwood has been restored to its original splendor. the tree has been defoliated and all branches wired. today's pruning will generate a burst of new growth. buds will appear along all branches, creating secondary and tertiary branches. the next generation of leaves will be considerably smaller. repeated defoliation results in smaller and smaller leaves, eventually creating dense foliage pads. the future looks bright.

---
Permissions in this forum:
You
cannot
reply to topics in this forum