I was out for a rather nice walk in the Mourne Mountains on Sunday and came across this Fuchsia growing in a sheltered dip in the ground. I though I'd share it with you as I liked the splash of red in amongst the purple heather.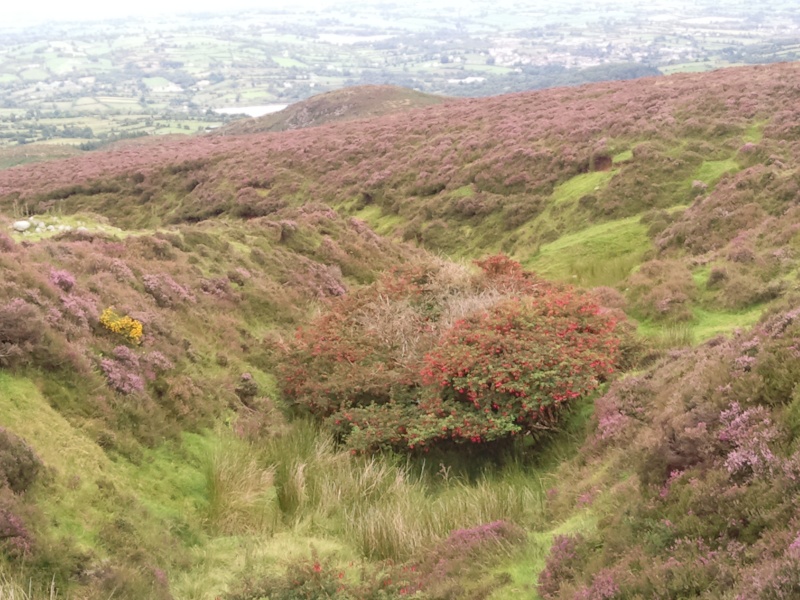 A bit further down the hill we came across a country lane with Fuchsia hedges up either side. The sound of the bees was deafening!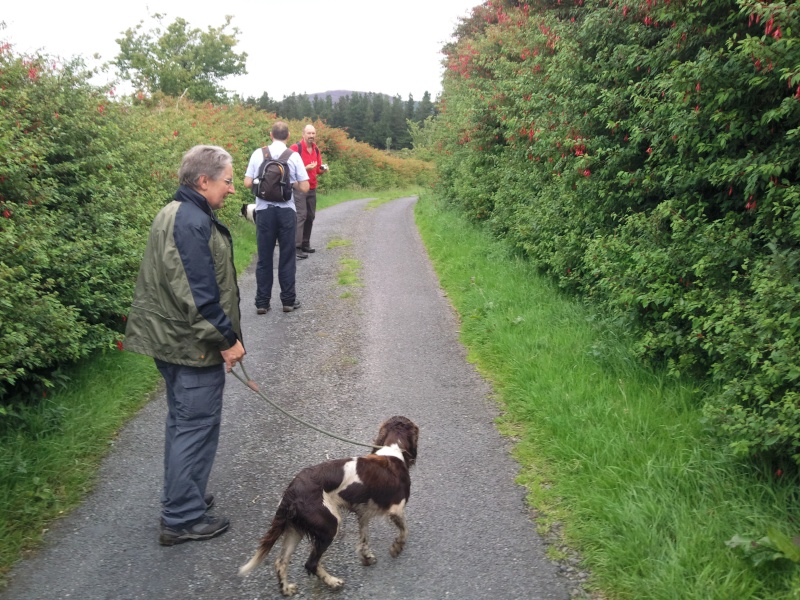 Ian Young

Member





Howzit Ian,
Beautiful country side... would love to visit one day.

A Hui Hou,
-Tim


Hawaiian77

Member





Wow.

Long pants and a jacket on August 1. Now I have a much better understanding of why Fuchsia is miserable here. We topped 100 degrees that same Sunday.

Russell

Russell Coker

Member





Tim, You are welcome to visit, just like I really want to visit you

Russell, I don't think we have had a dry day here from the start of July! Going for a walk is guess work. Most of us risked no coat on Sunday and it rained as we got back into the car. Short Pants are rarely seen here as the blue/white of our legs tends to scare off the tourists


Ian Young

Member





Ian Young wrote: Short Pants are rarely seen here as the blue/white of our legs tends to scare off the tourists
Hi Ian.
That's too funny. You know, they do make "tube o' suntan" now.

What's the yellow thing blooming in the heather on the left side of the first picture? Beautiful countryside, btw. The fuchsia isn't native , is it?
R

Russell Coker

Member





Russell,
Will never use tube-o-Tan, turns me orange and there's enough orangemen in northern Ireland

As far as I know it's not native but was introduced a long time ago. I may be wrong. Here's a link to the info
Irish Fuchsia
Funny you should ask about the yellow, We actually walked down for a closer look as nothing yellow should be in flower at this time. It was a small clump of Gorse or as we call it, A Whin Bush. It usually flowers in Spring with the odd one flowering in Late Autumn. This one must have slept in after a cold Winter here. It's a prickly bugger used for hedging. I much prefer the Fuchsia.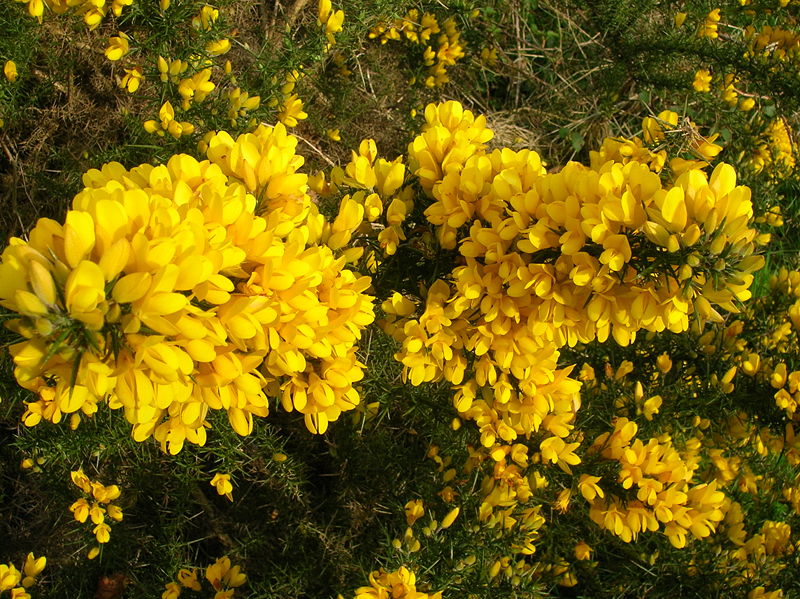 Ian Young

Member





Hi Ian,

The Fuscia's look great, both in the wild and the hedging.

I love the way Bees spend so much time flying from flower to flower on a single bush and I can only imagine the noise they would create in a hedge that size - you're lucky to be able to experience it.

The Gorse looks great too.

Ever thought about trying one for bonsai? I've seen loads with twisted trunks, shari and deadwood, but never seen one in a bonsai pot. Thorns and foliage could be a problem, but surely worth the risk for those gorgeous yellow flowers?

Paul

Paul B (Scotland)

Member





Ian Young wrote: there's enough orangemen in northern Ireland
I have only just stopped laughing at this, but I suspect we might have to explain it to our non-Ireland or West of Scotland based members. Or we could just get 'em to Google Rangers and Celtic football clubs and they'll get the gist.
Paul: I was told once that the problem with Gorse as a bonsai subject, is that it doesn't often produce thick branches although it will develop (as we so often see) wonderfully thick trunks. Instead it produces masses of thinner branches as befits a shrub. But then again, perhaps with carfeul tending from a young age, a plant could surely be trained as a tree. I think it may be worth a try. Probably we'd need falconer's gloves to make the attempt.
_________________
"Espouse elucidation"
_____________________________________
my website

fiona

Member





Thanks for spotting that one Fiona, I thought nobody would get it

Paul, I have seen some amazing bits of Whin Bush twisted in all sorts of shapes and have been heard commenting,'If only that was a...' I'm sure some brave soul has given it a go already, I may even be tempted for a laugh but welders gloves can be hard to use with scissors!!

Ian Young

Member






---
Permissions in this forum:
You
cannot
reply to topics in this forum