hello friends...
it is a bogenwalia collected 5 months ago and now growing vigrously...
But I can't decide anything about its shape(which style I should go for )? it has lot of branches and movements....
the one I'm thinking about is windswept...but I don't have much experience and knowledge about it...
what is your view about it????........
[img]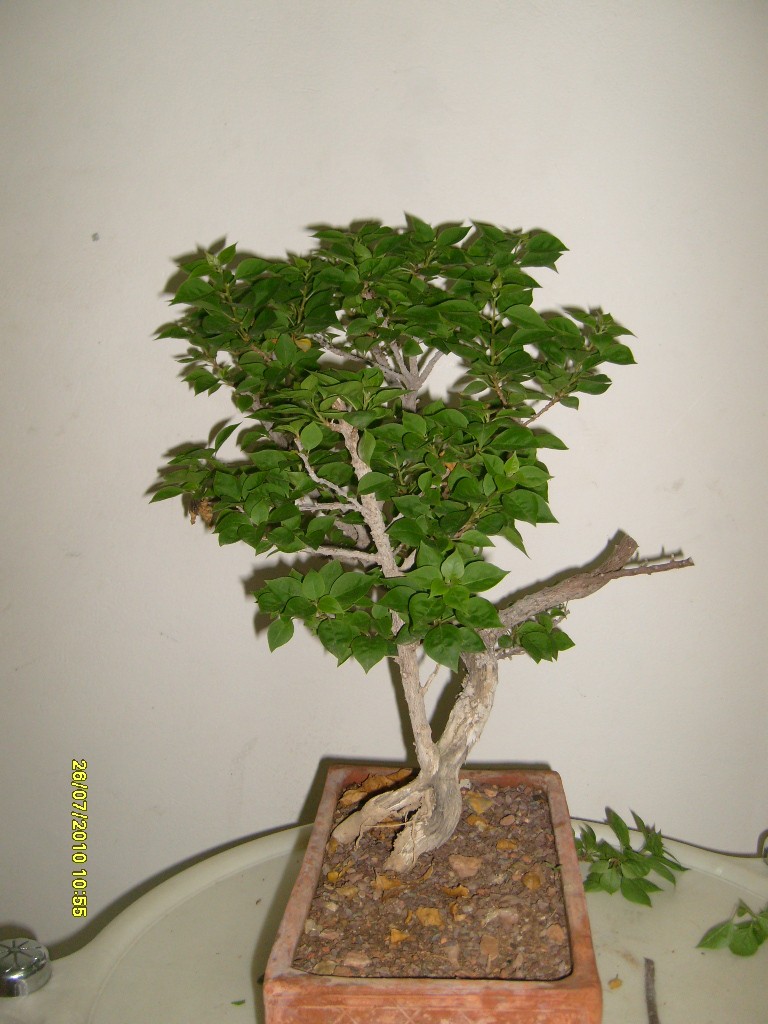 [/img]
[img]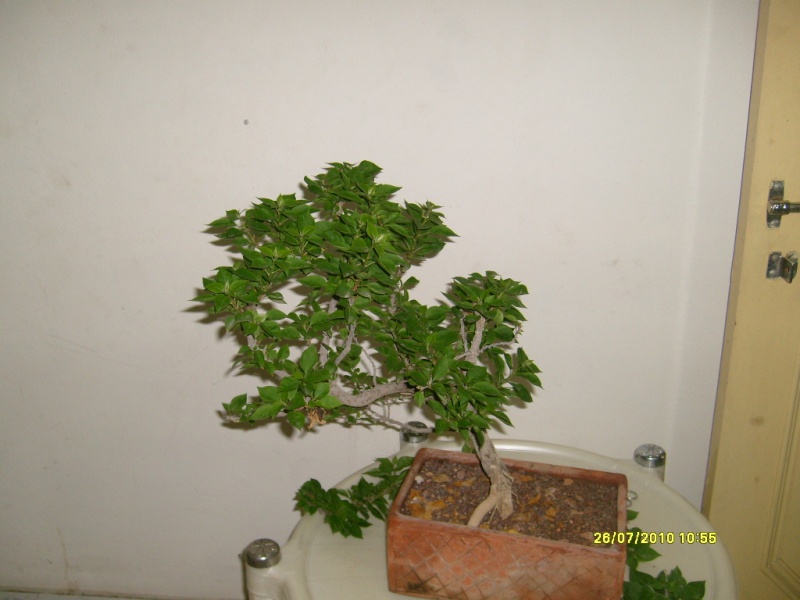 [/img]
[img]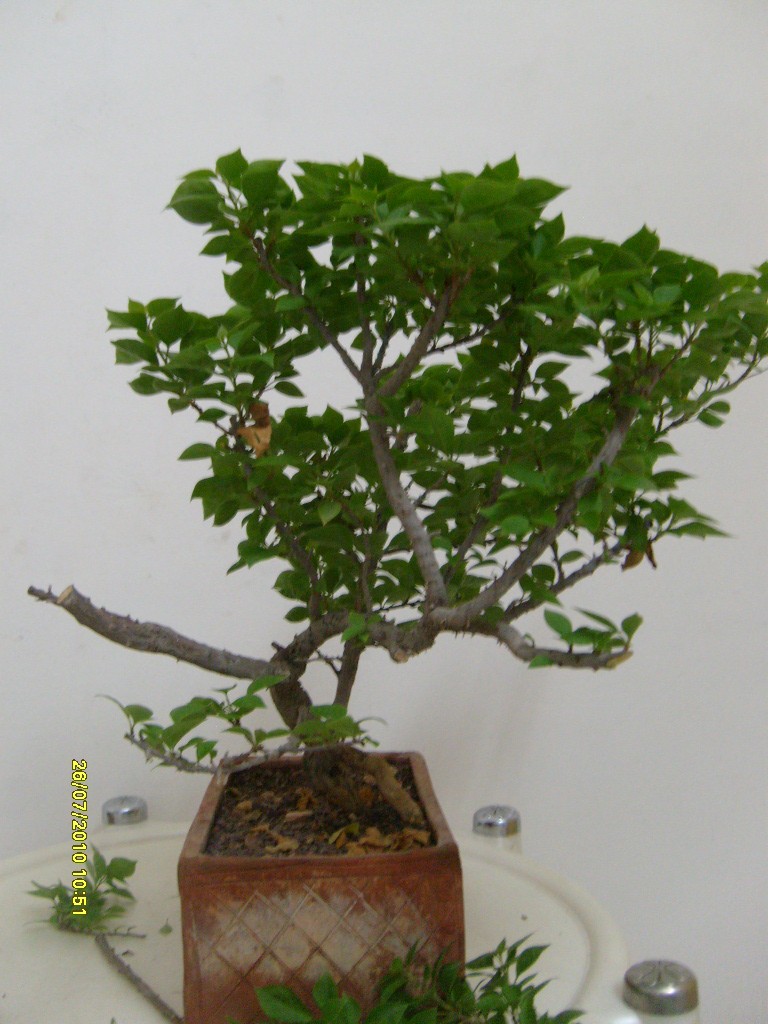 [/img]
Yadibrar,
In your first picture there is a very straight branch which looks out of place. It may be the picture but I think it needs to be removed. Overall the tree looks like it has potential, but I would prune it back very hard, almost all the way to the main trunk, the branches are very brittle and hard to bend after they harden off. Leave olny short pieces of the branch that you see as important to the styling. If this tree grows naturally in your area you should have no problem regrowing branches quickly. Once the branches begin to regrow you can position them with light wiring while they are green. I personally think that the windswept style can look very ridiculous when not done correctly. Also the bouganvillea species is not really an appropriate species for a windswept tree, in reality the branches would just break in severe wind conditions. I have been experimenting with bouganvillea in my clamite where they have to be brought indoors for a large portion of the year and have had some success with hard pruning it in the spring and leaving it outside through the summer. Yours should flourish if the climate is right. You can also root very large cuttings of bouganvillea, so keep your eyes open for large shrubs that you could cut a branch from, you might be able to get more great material. Some people with more experience here could help you further.

Todd

DreadyKGB

Member





thanks Todd for your kind attention.... our climate mostly suits boganwalia except 1month of extreme winter and 1 month of extremely dry summer....
you r right ,i also thinks that the windswept style can look very ridiculous when not done correctly thats why i was asking for guidance.......

---
Permissions in this forum:
You
cannot
reply to topics in this forum