Hi,
At a recent local auction I spotted a bronze. Bidded and to my surprise won the item.
It has something written on it's belly. Can anyone help translate please?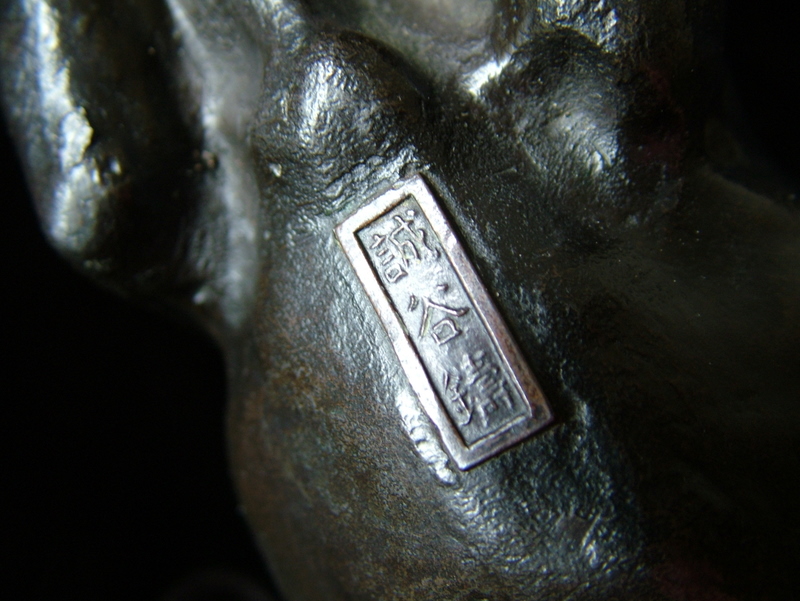 It has been suggested by those who will remain nameless, it says "Woolworth", but I think it's more M&S.
Your thoughts and help would be much appreciated.

Jeremy

Member





The bronze in question.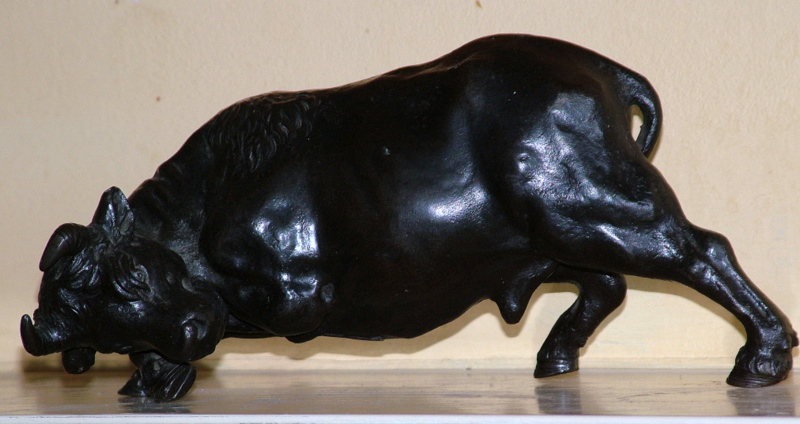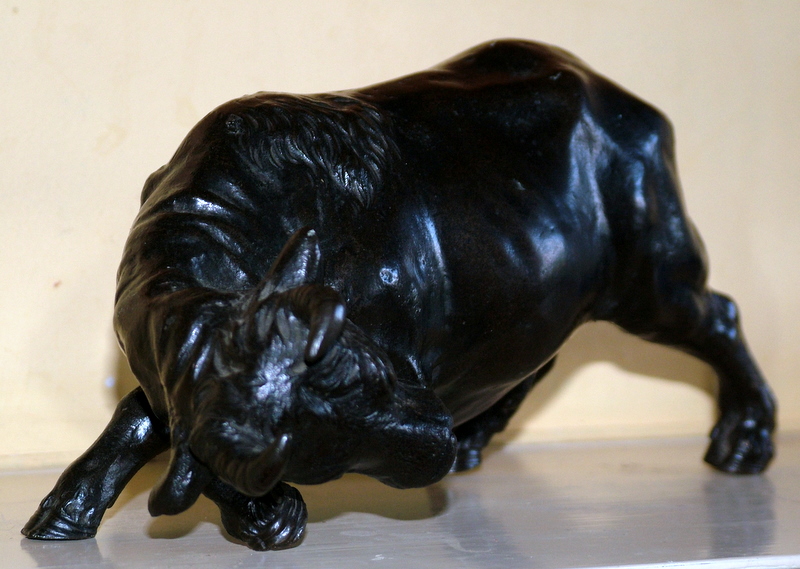 Don't ask how much I paid, my wife might read this.


Jeremy

Member





It seems like a chinese name to me.
japanese pronounciation and meanings
First is 誠, SEI or makoto, sincerity
谷 KOKU, tani, valley
Can't read the last.
Thank you Alain.
I am a little wiser. "Sincerity valley something".
How would you interpret that relating to the bull?


Jeremy

Member





The last character is read as iru 鑄. This is a verb that means to be cast or minted.

So my guess that the artist name is Seikoku or Seitani or some other variation and the last says to be cast by. So cast by Seitani would be the meaning of the chop.

Regards,

Kakejiku

Member





hi thiis is alex,
i think its the makers name the surname is MR. CHENG.normally if the art piece is limited the maker will put his/her name,fyi,i love the piece its GREAT! REGARDING PRICE?welcome to the clubs,



best regards,
alex

ogie

Member





---
Permissions in this forum:
You
cannot
reply to topics in this forum