I want to show you the styling from a old Pinus sylvestris yamadori,the tree is collected in Italy.
And today I re-potted the tree in a slab from William Vlaanderen-Bonsai Design:D
This tree has a long way to go,but in two years time this result is good for now.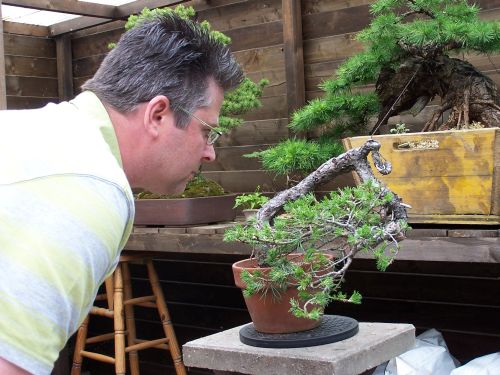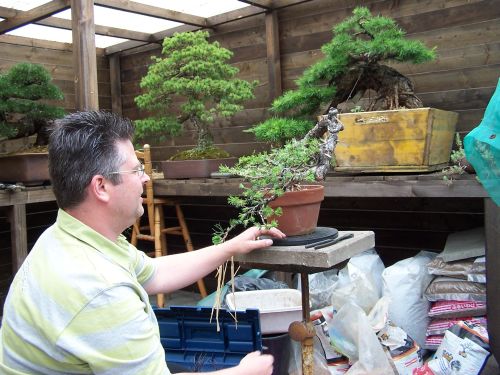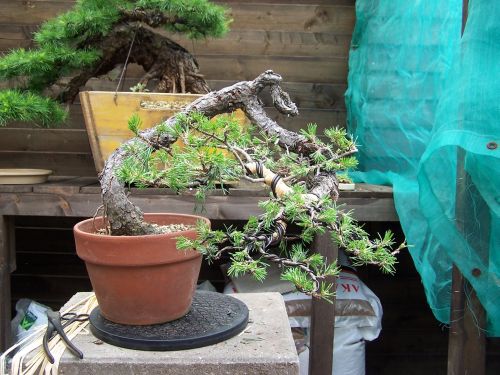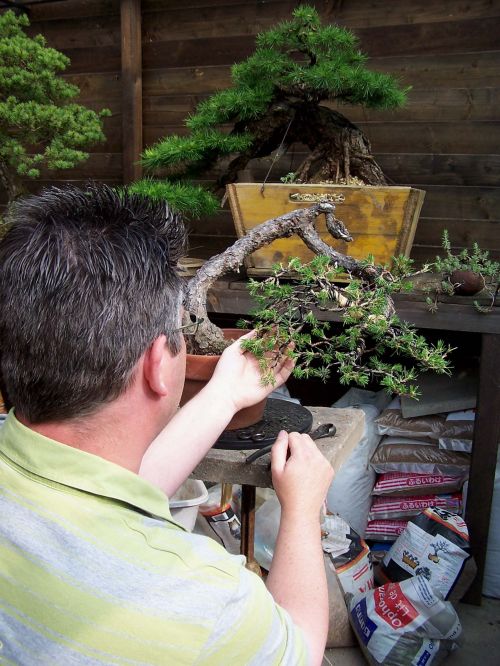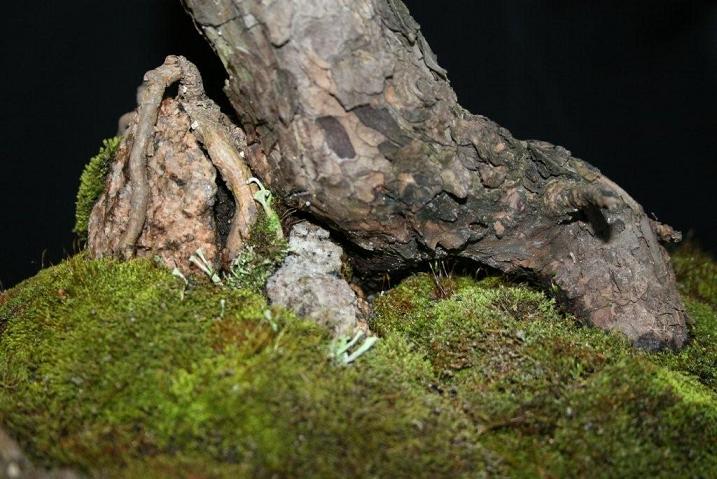 http://i85.servimg.com/u/f85/13/45/31/20/03310.jpg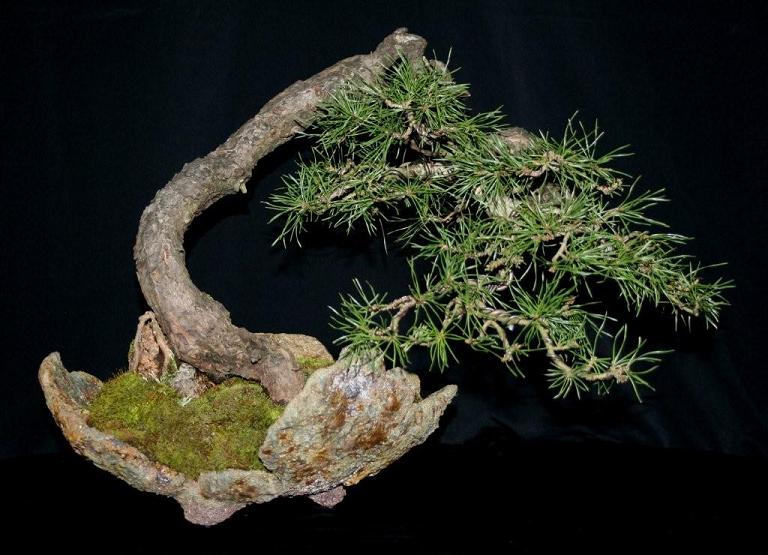 Ed van der Reek

Member





I very much like what you have done and where you are going with this tree. It is also a good example of what can happen with less than ancient material in the right hands. No criticism intended of anyone, but too often we are given the impression that a good bonsai cannot be made from a tree that is less than a century old and or collected from the clutches of Big Foot while fleeing an avalanche above ten-thousand feet.

I realize that your tree is collected but it is not one of those ancient trees many boast of. It is possible to grow a tree in the ground with some of the character of this tree. What I guess I am saying is that what you have done with this tree gives hope to someone who may not be able to collect the good stuff or afford to purchase it from someone who does.

Vance Wood

Member





Hi Vance,thank you for you're reaction.
[/quote]I realize that your tree is collected but it is not one of those ancient trees many boast of. It is possible to grow a tree in the ground with some of the character of this tree. What I guess I am saying is that what you have done with this tree gives hope to someone who may not be able to collect the good stuff or afford to purchase it from someone who does.
This is why I post this,to stimulate other people to make there own bonsai this way.
Greetings Ed

Ed van der Reek

Member






---
Permissions in this forum:
You
cannot
reply to topics in this forum