Here's a few of the bonsai owned and created by Josh.
As stated in the other thread, Josh has been doing bonsai for roughly 25 years. All his trees have started from Nursery stock or have been collected from the grounds of the school where he works. His specialty is deciduous trees which he developes in the ground for 10-20 years.
Here is the Beech shown more clearly.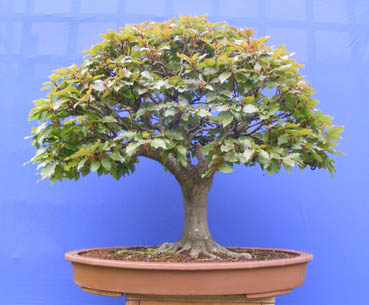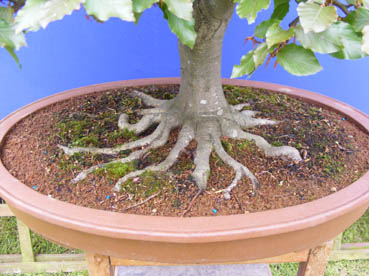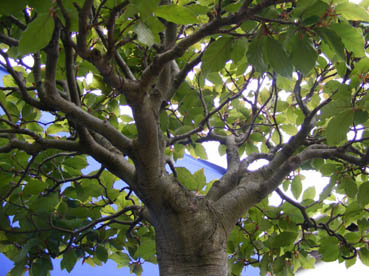 Another Beech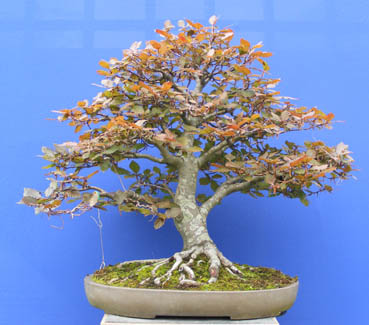 Beech Forest. This was the first forest I ever saw and fell in love.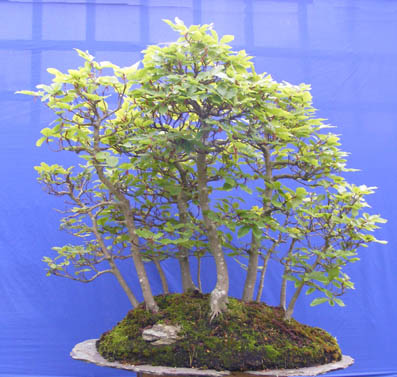 Elm raft collected from a school wall.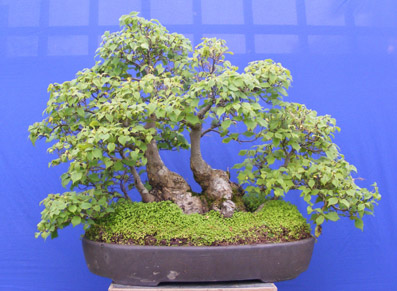 Mugo Pine Root over rock. Hate the pot though!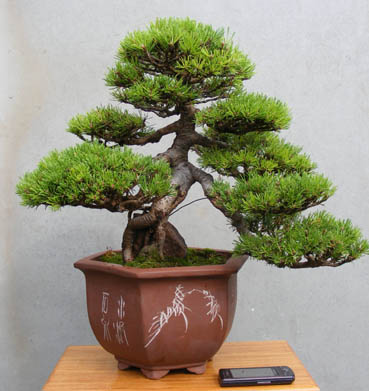 Hornbeam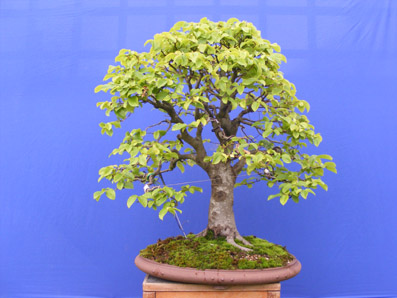 Lonicera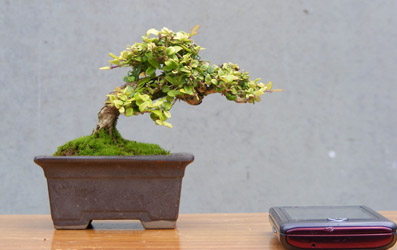 A Raulii in training.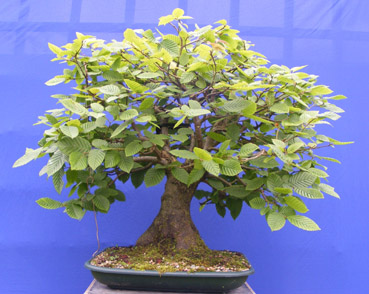 A few other images can be found here on the club website.
http://www.nibonsai.co.uk/?page_id=673
Some of his best trees are still in the ground with stunning nebari.

Ian Young

Member





Some great trees and excellent root work. Thanks for sharing Ian.
They are sweet

What is a Raulii. Looks like hornbeam!
Brett Summers wrote:They are sweet

What is a Raulii. Looks like hornbeam!
Rauli is from the species Nothofagus. There are several varieties, Alpina, Antarctica.......I had the later at one point. The leaves smelled of Honey.
Brett,

Will is spot on. This variety is very similar to Hornbeam in looks and leaf size. If you feel each leaf in turn the hornbeam is a lot softer to the touch and is more strongly ribbed, if you know what I mean!

Ian Young

Member





I think they are also known as Southern Beech. They can make very fine bonsai.

Oh wow I love Nothofagus. We have one native to the southern end of Australia and it is one of the only native deciduous trees we have.
Nothofagus gunnii. Tiny leaves that have amazing autumn colour and you would think they would make great bonsai. I haven't been able to get hold of one yet but I am told so far they have proved difficult.
I found a couple of nothofagus with similar names I would like to know this specific species though and what conditions it grows in. I like it

http://www.florachilena.cl/Niv_tax/Angiospermas/Ordenes/Fagales/Nothofagaceae/nothofagus_hojas.htm
Hi Brett, I have tried to grow nothofagus gunnii on a number of occasions they seem to be the ideal candidate for bonsai and when you see them in the wild they are just amazing, but alas even here in Olinda they don't cope with the summer heat and just die.
Craig
Hi Criag I have only tried by seed with no luck.
From what I heard even in the right climate they are not having much luck with how they respond. Until I move to Tasmania I will have to take thier word for it

I saw the other native nothofagus cunningham (s) in a book years ago and thought I have to get hold of that but now I guess it will not happen. I have enough challenge with the hornbeams here

Beautiful trees!! love the nebari on the first one!

Pola

Member





Brett nothofagus cunninghamii was the only tree here to burn on black saturday. i have had a group for about 20 years. I suspect they don't make great bonsai in the long term, mine have sentimental value.
Craig

---
Permissions in this forum:
You
cannot
reply to topics in this forum