Hello Forum! I just got my first bonsai and I'm really excited about it. I hope we will get along well.
First, a little background. I'm Alex and I'm from Romania. I received my bonsai as a gift. Unfortunately I couldn't even identify what type of bonsai is it. I'll attach a picture of it in the post.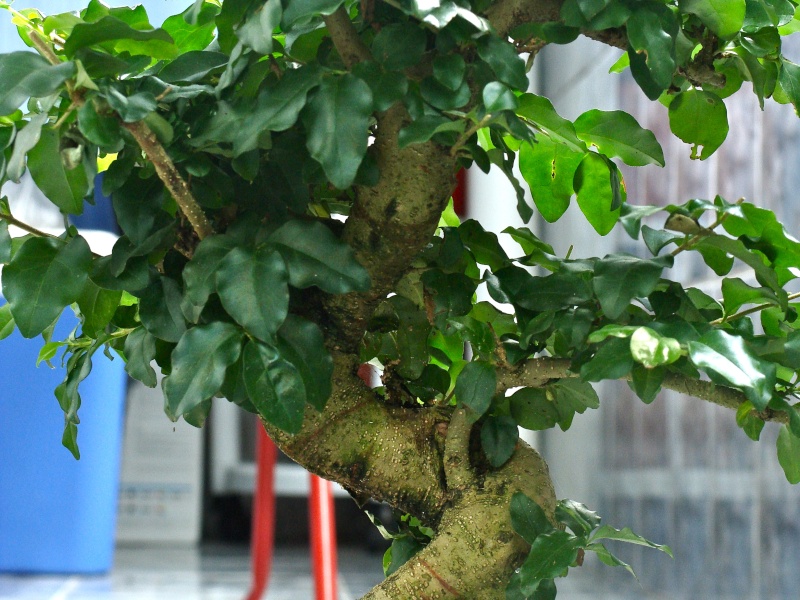 I encountered some difficulties finding info for beginners. I hope you can help me out.
1. What type of bonsai is it ?
2. I've noticed some flies around it ever since I got it. Are they harmful? I'll attach some picture of its leaves. They seem dry or eaten.
3. I don't have any ideea how to maintain it. How often to water it? When and how to prune it?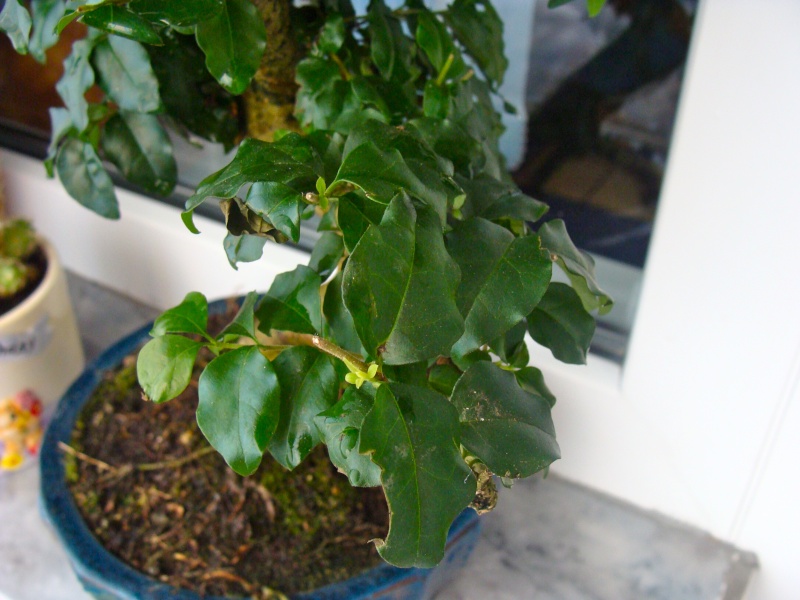 I've searched the internet for these questions but I couldn't find a definitive answer. Maybe you can help me. Thank you very much.

alexb21

Member





Not sure, but your tree looks like a Ficus. If you cut it, does it bleed white sticky sap?
The flies are what we call in the US fungus gnats. In Britain they call them black flies. They are not terribly harmful, but they indicate that your soil is soggy, poorly drained, & over-watered. You need to find some bonsai soil & repot your tree. Meanwhile, make sure it dries out between waterings. Also, give it as much sun as you can.
Post a picture of the whole tree & our experts will tell you how to prune it.
Iris

bonsaisr

Member





Thank you very much! I really appreciate your help. I've been searching like crazy for advice because I really like my bonsai. It's a gift from my mother and I really don't want it to die.

alexb21

Member





Here's what you need, a bonsai club. They can answer your questions.
ROMANIA
Bonsai Club Romania
Contact: Valeriu Niculescu
PO.Box 5-3
Bucharest, Romania
Tel/Fax - (0040) -1- 410.2586
E-mail:mondocontact@hotmail.com
Iris

bonsaisr

Member





bonsaisr wrote:
Post a picture of the whole tree & our experts will tell you how to prune it.
Iris
I took your advice and posted pictures of my bonsai. I hope I will get the help I need to prune it. Thanks a lot. You have been really supportive and helpful.
Pruning a Ficus Bonsai

alexb21

Member






tim stubbs

Member





Thanks! It's a really nice guide. It seems like a Ligustrum, although I can't find any flowers/fruits on my bonsai.
(If you've enjoyed answering this question please check out
my other question
!

alexb21

Member





Bonsai need really good drainage but also they need to be kept damp, so if you let the plant drain well after watering it will be OK. It's a good idea to thoroughly soak the plant by immersion every now and then, and then lift it out to drain before replacing it on its saucer if it sits on one.
Hi Alex, many bonsai are killed by over watering remember the roots on a tree need to breathe so don't keep it continuously wet allow the tree to dry out a little between watering, particularly over the winter months when the tree is not growing so strongly. In the spring time and over the summer you will need to feed it as well. I don't know what products you have available so your best to talk to someone a bit closer to home for that info.
Also you will need to turn your tree around about once a week so all sides receive an equal share of sunlight. I guess you are heading into autumn there at the moment so the tree will probably be starting to slow down its growth a bit but it could be a good idea to feed it a couple of times before the cold weather sets in.
Craig
As noted in another thread, this is probably Japanese privet, Ligustrum japonicum. The leaves may appear damaged because of the change of environment from a greenhouse to a balcony. It is a tough species.
Iris

bonsaisr

Member






---
Permissions in this forum:
You
cannot
reply to topics in this forum