Can you guys help me ID this tree? It was aquired from Lotus bonsai Nursery in Placerville, Ca. They did not know what it was so I bought the pot for 10.00 and the tree came in it.
http://i34.servimg.com/u/f34/15/44/12/91/unknow13.jpg
http://i34.servimg.com/u/f34/15/44/12/91/unknow14.jpg
http://i34.servimg.com/u/f34/15/44/12/91/unknow15.jpg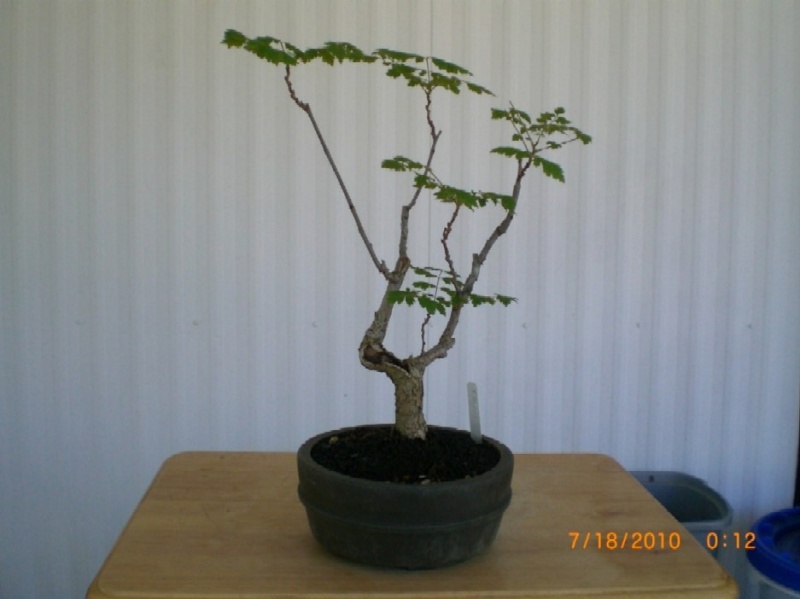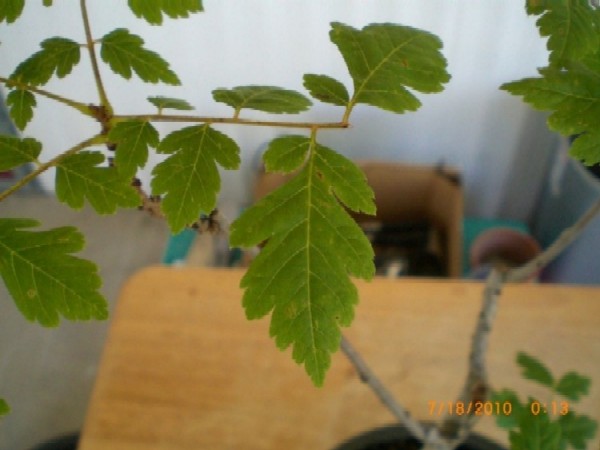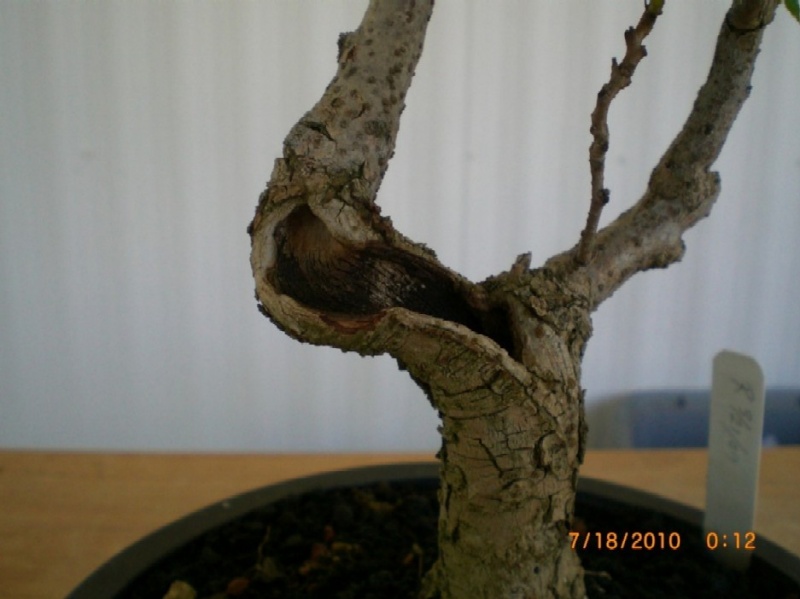 Last edited by Gubby on 20th July 2010, 6:51 am; edited 4 times in total
Hello Gubby,

The foliage sure looks like Koelreutaria paniculata, the Goldenrain Tree, to me. It's frequently used as a street tree in the Central Valley around Sacramento. I've not seen it used as bonsai, so I have no guidance there.

David B.

I have one in my garden (USDA zone 8 ) and it's a very strong tree : it can withstand drought and freeze, drastic pruning, and it yields thousands of viable seeds.

I'm trying one in a pot, but it's not the easiest species I've worked with : long compound leaves, and very brittle.

But very nice Autumn colours.

I think only a very large specimen would make a good bonsaï, but that's just my 2 €cents' worth...
Last edited by AlainK on 20th July 2010, 9:58 pm; edited 1 time in total

AlainK

Member





I have a few in pots and in the ground. Not by choice initially. My neighbor had a full grown golden raintree and when that thing went into seed, there wasn't a square inch of my property, including my rain gutters, that didn't end up with little GRT's growing out of it.

I haven't gotten into styling yet. Not quite sure how to go about it.

Ed

EdMerc

Member





Our local extension agent has a (probably futile) campaign on to eradicate every single one of these from the county.

For some incredibly stupid (and wrong) reason, the Arbor Day folks include these in their package of freebies for joining. It is an awful weed. It may make a good bonsai but for heaven's sake don't let it go to seed!
_________________
Jim Lewis - lewisjk@windstream.net - Western NC - People, when Columbus discovered this country, it was plumb full of nuts and berries. And I'm right here to tell you the berries are just about all gone. Uncle Dave Macon, old-time country musician

JimLewis

Member






---
Permissions in this forum:
You
cannot
reply to topics in this forum