I have had this little guy for 10 years, I have no Idea what species it is, some kind of pine?
Well up until a month or so ago this was a healthy tree, Now I am seeing lots of brown areas, and dead needles falling off.
I keep it outdoors, it gets sunlight maybe 7 hours a day in summer, I water when the dirt starts to look dry and then i give it a good soaking, I also spray mist 3 times a day,
It has been transplanted over a year ago.
Can anyone suggest what may be going on ?
Thanks..
Matt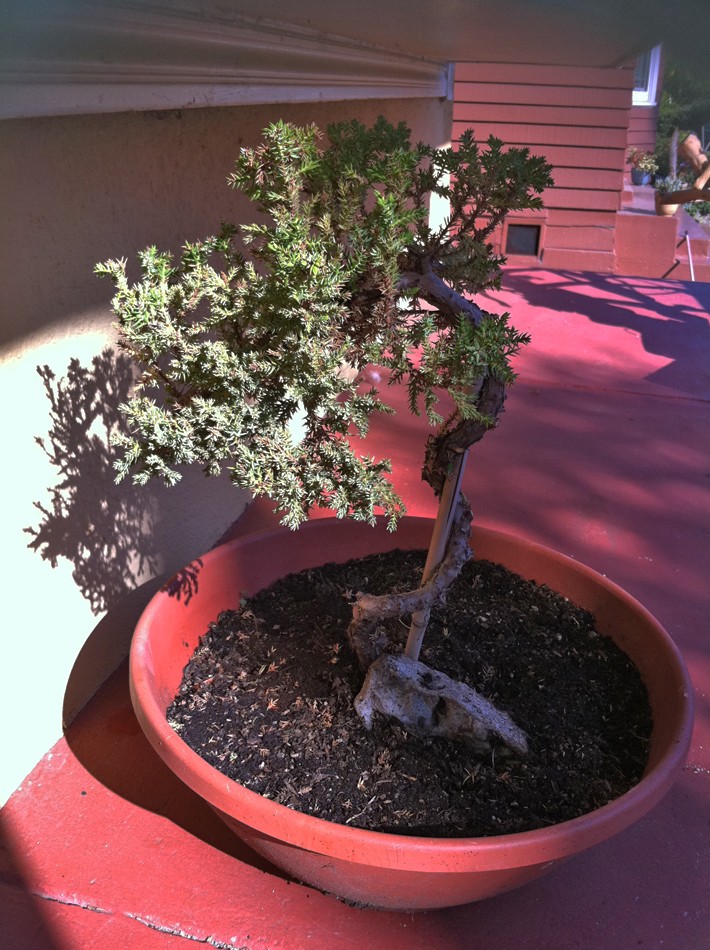 It looks to me like a juniper, the foliage and bark are very similar to San Jose Juniper.
If the browning is not at the tips of the shoots, but further down the branches, then it may just be natural shedding of older foliage.
If the tips / new growth are looking brown or dried out then you may have a problem.

Tom

Tom

Member





Thanks Tom, I will inspect further tomorrow in the daylight, I do think the tips are green and most of the brown area is down the branches.
I know its not the most wonderful tree to look at, but I have had it since it was one inch in height and we have been through allot togeather

It looks like a
juniperous communis
I have one too.
I've found it to be slower growing than other junipers.They are what sprouts if you,or a bird plant a juniper berry.You may have to dig up a number of them,if you want to get one that survives transplanting.
I don't think this is a juniperus communis: the needles of the common juniper are much longer.
If it
is
a juniper communis, it must be a cultivar, like J. communis 'Repanda', or 'Prostrata', which are ground-covering cultivars with much smaller needles: in that case, the habit is not upright, but it spreads horizontally. Maybe that's why it's tied to a stick?
To me, your tree looks a bit like Juniperus squamata, maybe J. squamata 'Meyeri', but I may be wrong: there are so many different cultivars that's it's hard to tell from a photo.
In any case, the brown needles may comme from a growing medium which is not adapted to the tree: junipers don't like getting too much water, and they like alkaline soil.
From my garden:
Juniperus communis
(seedling collected in the south of France a few years ago):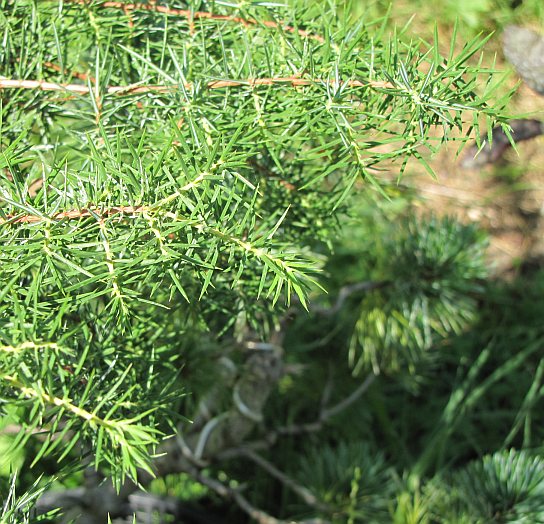 J. communis 'prostrata'
. The needles are much smaller than on the common form: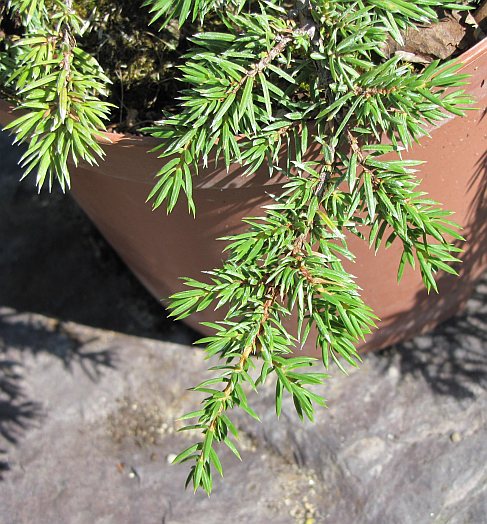 J. squamata 'Blue carpet'
(much more blue in "real life" than on this photo):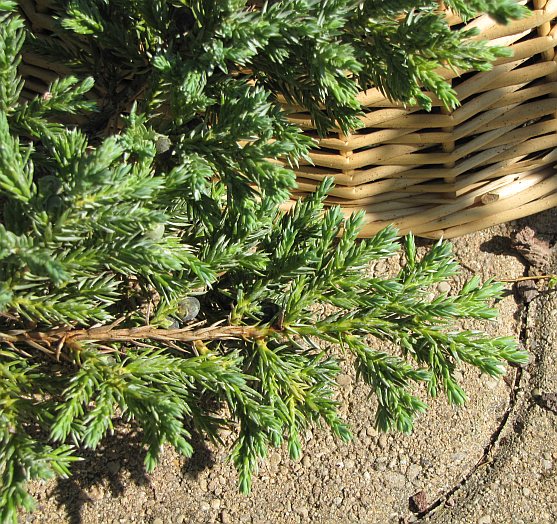 AlainK

Member






---
Permissions in this forum:
You
cannot
reply to topics in this forum