hi,
While i was defoliating this ficus, i discoverd the possibilite of a new front, can you folks help me choose the new one?
about the pot, i could not find a new one to give it a shine~!!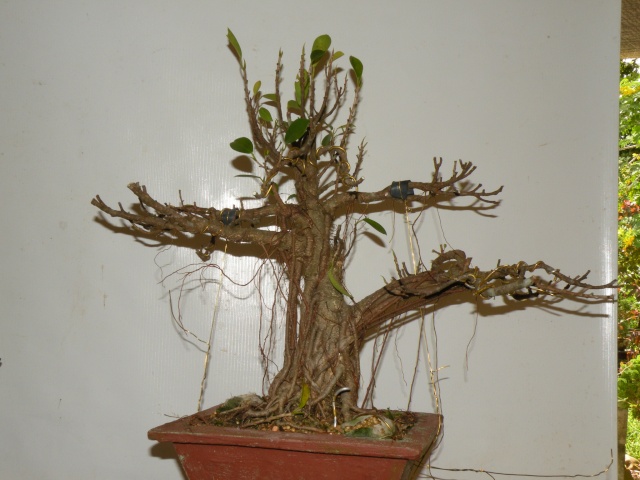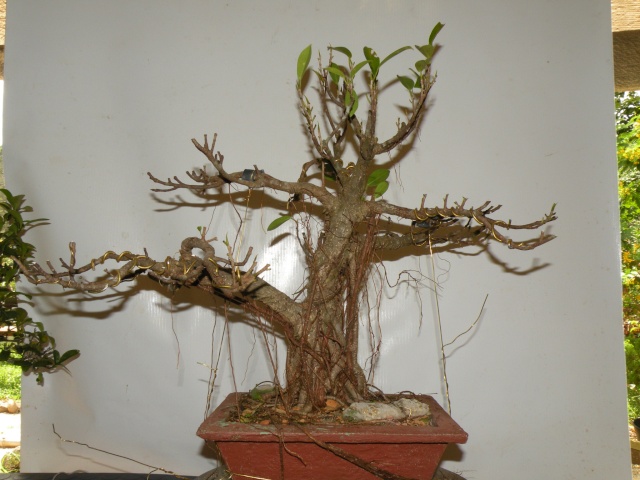 Hi there, Lovely little tree.
I like the first front. Looks more masculine.

good luck

F. Waheedy

Member





hum... right. that's what i thought first. it was my inicial ideia.
so, pot suggestions?

A round or oval pot -- unglazed dark brown -- would be nice.

Next time you take pictures try to avoid flash. The shadows behind the tree make it difficult to see what is tree and what is not.

If flash cannot be avoided, move the tree farther from the background. (Or use a black background).
_________________
Jim Lewis - lewisjk@windstream.net - Western NC - People, when Columbus discovered this country, it was plumb full of nuts and berries. And I'm right here to tell you the berries are just about all gone. Uncle Dave Macon, old-time country musician

JimLewis

Member





I too like the first front best. Tree has a lot of potential to improve over time. I like the naturalistic style(some figs actually grow like this in landscape when somewhat young) Looks like it is being styled to look like tree rather than other bonsai.


If you choose open canopy with lots of movement instead of conifer pads then I would go with a glazed pot. Maybe oribe green(match foliage) or a blue/green to pick up movement of sky or water. Unglazed is going to match soil/trunk if that's the feel you want. Dustin Mann
i like your "class" professor Dustin. will try to find out the pot! then i'll post for us to choose, ok?!
---
Permissions in this forum:
You
cannot
reply to topics in this forum