Need evaluation for my latest collected stone its been two weeks now but I cant get a reading. I like the texture and the color is black with curly white lines. please help me evaluate if it is worth collecting, if not, I will be glad to give it back to mother nature.
[img]

[url=http://www.servimg.com/image_preview.php?i=215&u=14195101]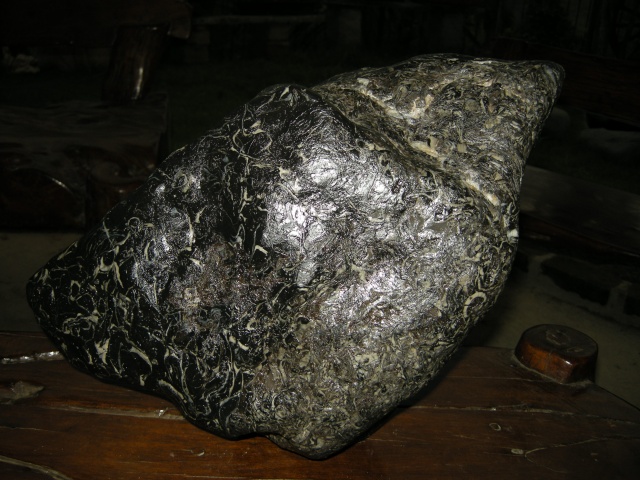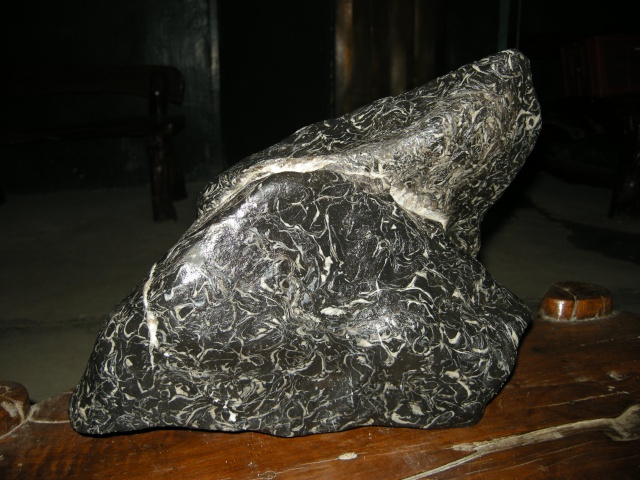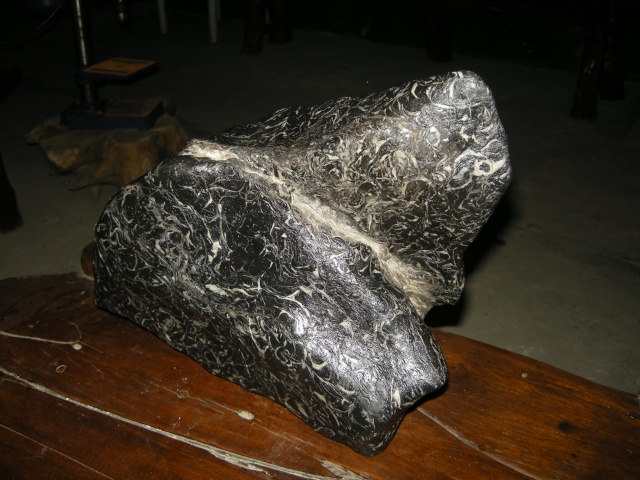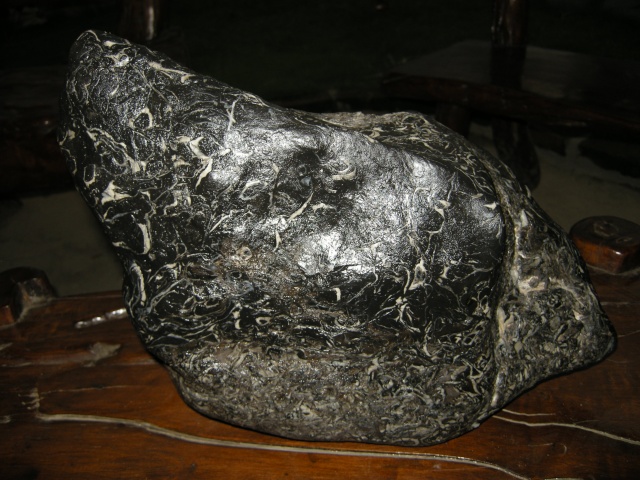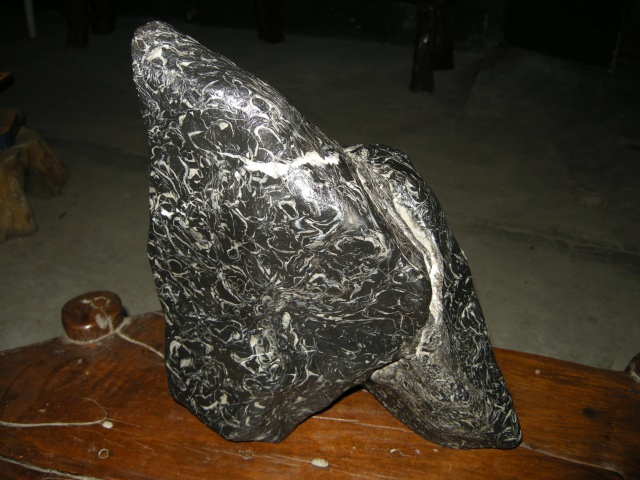 http://i39.servimg.com/u/f39/14/19/51/01/new_st15.jpg[/img][/url]

Ka Pabling

Member





I Like the bottom picture!!
Hi Padychitan... I like the 1st image suggesting a baby bird (great texturing lines to support a "down feathers" pattern) with its wing slightly extending over the seating's front edge.

I understand Irene's recommendation, too, because the last photo suggest the "coastal rock" category, which is less defined as a landscape-view & easily supported-- especially if including an 'archway in water.'

My preference for the figure stone is the extraordinary pattern ('down feathers') which could be the stone's focal point.

Chris Cochrane

Member






peterbrod

Member






Ka Pabling

Member





Hi everyone,
Here are some more stones for evaluation, thanks for your evaluation of the first stone, I am still trying to decide what to , I am more inclined to follow Chris, its also my wife's reading. The curly white strips looks like feathers.
Peter,your suggestion to cut to make it mountain stone is really nice,but I have not tried cutting one yet. I dont know anyone in our country who does that, besides,I prefer "virgins". I mean virgin stones, uncut and ,untampered
possible angles,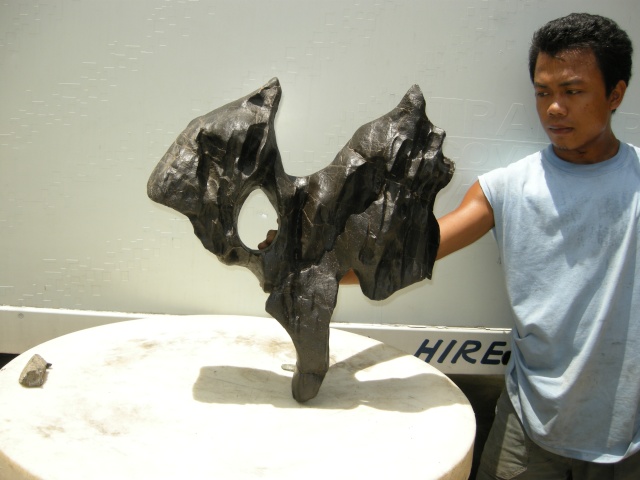 .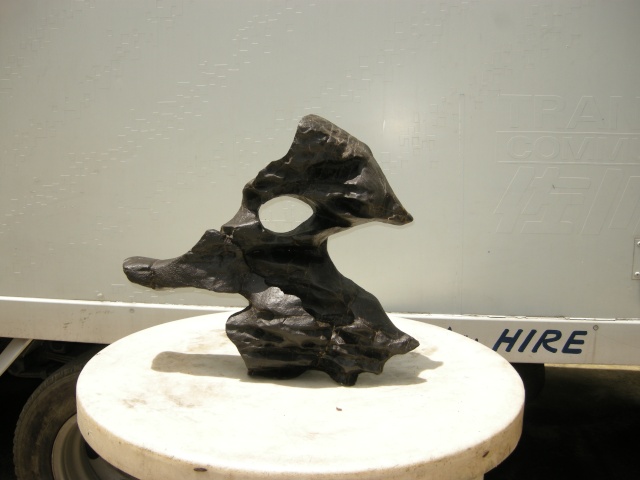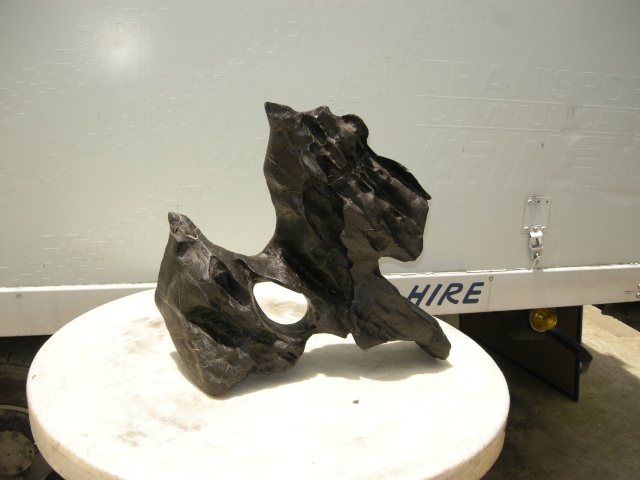 [img][url=http://www.servimg.com/image_preview.php?i=225&u=14195101]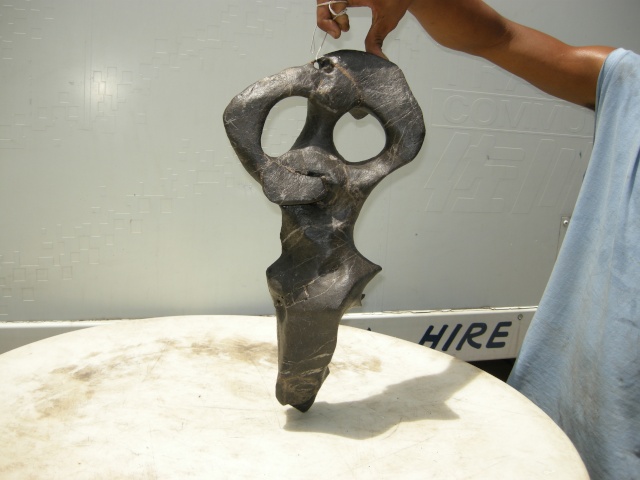 http://i39.servimg.com/u/f39/14/19/51/01/stones13.jpg[/img][/url]

Ka Pabling

Member






Picture 3 just has to be a Scottie dog getting ready to bark?

Picture 4 one of the spirits from Ghostbusters........

Dave Martin

Member





Hi Padychitan... I like view #2 of 4. The surprising focal point of view #2 are the diagonal furrows which suggest an animal or mythical beast holding back its energy. The thought of immovable stone expressing dynamic energy (and, especially, in suggesting dynamic energy being willfully suppressed) is astonishing to me.

I'd prefer it either unnamed or referenced as an animal or beast which allows broader imagination than identifying a particular species. If unnamed, it could also be seen as a landscape. The color allows imagining an archway in water along a seacoast, but I think it not very convincing as a suiseki (Japanese-style) allusion in that regard.

It is a great image of "suppressed energy" which might be reinforced with the Philippine Islands name for Chinese chi/qi referring to "Spirit-- literally 'Breath'-- of the Universe."

For the second choice of wood seat, I like the last view (#4). Traditionally (for a scholars rock style), I'd be inclined to choose this the heavy "rain clouds" end over the smaller "foot." It additionally has wonderful attributes of a hanging cliff, a partially (except for the light showing through) hidden penetrating hole (arguably better than a fully delineated hole) & a very visible hole. Its "Y"-shape could be seen as representing a Floating Isle of the Immortals as that is the shape described for them as imagined in the Eastern Sea for Chinese enthusiasts.

The third image is lovely but neither as traditional (oldest tradition would place heavy end up for a scholar's appreciation) nor as striking as the first two. I realized in looking, again, that you can see the silhouette Dave notes of a dog barking. Sorry, Dave, for mistaking your image choice for another.

For me, the first image is not good for expressing nature above man; it is too symmetrical & resembles a face. "Facial feature" or "head & face" images awkwardly engage stone viewers toward narrowing perspective (often identifying the face or associating it with a portrait style) rather than drawing the imagination to deeper, broader enjoyment.

Chris Cochrane

Member






Hi Hung-Tran

I am still waiting for you to post your picture, you said you have more white hair than me, I want to see it my friend.

Hi Chris,
Thanks for your comment, I now have a deeper understanding of suiseki. Suiseki is not just looking at the external features of a stone,if you pay attension closely you will find deeper meaning of your stone and you can never be wrong because that is your reading. this way, you can appreciate your stone better.

Ka Pabling

Member





Hi Irene
Your choice was one of my first option, it resembles that of an island with a little waterfall and a tunnel below.

Hi Dave
Thanks for your comment

Ka Pabling

Member






---
Permissions in this forum:
You
cannot
reply to topics in this forum