I was supervising a group on community service, at one of our local churches today. There was a piece of information in the church relating to a certain US president. Samuel and John Jeafreson, forebears of President Thomas Jefferson were born in Pettistree in the 16th century. They travelled to the West Indies where they colonized and owned large estates on the Leeward Lilands and St Kitts. Took about half an hour to find the gravestone.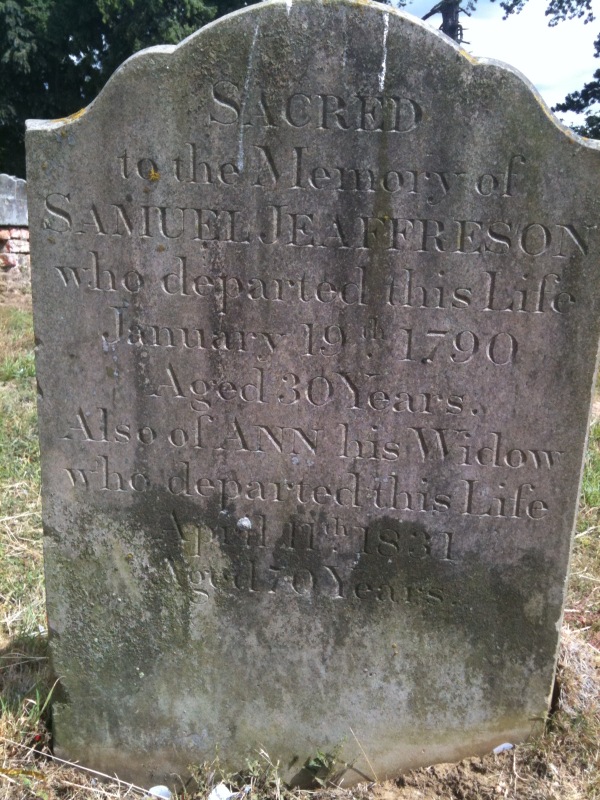 As a student of American history I don't quite get your post. By 1790 our Thomas Jefferson had written the Declaration of Independence and was a respected planter in Virginia. The grave shown is a cousin?

Billy M. Rhodes

Member





Hello Billy. Samuel may well have been a cousin. I tried to find John's grave but to no avail. I thought this might be interesting to those of you across the pond.

A large number of Loyalist families left the Colonies and moved to Canada or some of the British Islands. The American Revolution divided families. I have one friend whose family moved to Canada in the 18th Century and moved back in the 20th.

Billy M. Rhodes

Member






---
Permissions in this forum:
You
cannot
reply to topics in this forum