On the right path for keeping small and filling out well?
I'm in N.Texas where the holly does very well as a large shrub and makes up part of much landscaping here.
As a beginner myself, not having a lot of bonsai growing experience '
' nor thousands to spend on finished high quality bonsai, I've entertained the idea of working with affordable nursery stock other than a couple of $100 range trees I've acquired. I was excited about the challenge of taking a seemingly ugly bush in a plastic pot and trying to uncover a trainable future bonsai.
I'm posting initial and soon to be progressive pics of a couple of hollys I'm working on now. Not masterpieces but hey, for $10 and a learning curb on my part I'm working on developing them the best I can and then some.
Any comments regarding this species or experience with such would make a great read for those of us interested. I've placed the photos on my own hosting service as they are several and will continue to grow as I update with progress photos. The first is actually bucida spinosa but those that follow are yaupon holly.
You can check some of them out here:
http://www.lovethatkimchi.com/Yaupon_Holly_Bonsai/Holly_Index.html
Thanks again for any input and happy bonsaing! Is that a word? I dunno but it'll have to suffice for now.
Randy S.
Last edited by KimchiMonger on Sun Jul 11, 2010 3:48 am; edited 3 times in total

KimchiMonger

Member





Hi Randy, It looks to me like you are in too much of a hurry to get your trees into bonsai pots. This is a common mistake beginners make and one I have made many times in the past. In the long term it is much better when starting with such young plants to grow them on for a few years in larger pots and get some bulk into them, once you put them in a bonsai pot the growth will slow right down and it will take many years to get them looking like mature trees.
Hope that is of some help to you
Craig
Yaupon Holly can make interesting bonsai. I'd recommend the dwarf schillings variety. The native variety does not like to be pruned and shaped.
This is a shohin that I have been working on for about 5 years.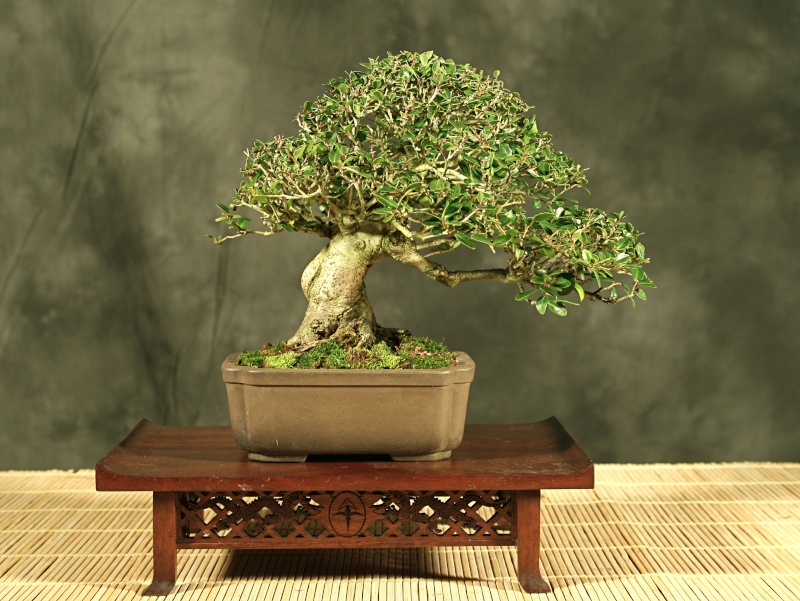 This is a larger one Jim Smith has been training for years. Now on display at the Brevard Zoo bonsai exhibit maintained by our local club.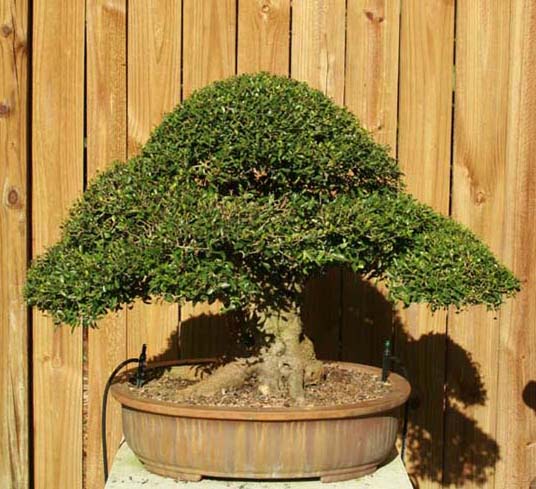 Rob Kempinski

Member





Rob,

First of all, WOW! WOW! WOW! You know, this is the sort of imagery that serves as an inspiration for some of us who've only begun taking action on a long seated drive to begin growing something like this.

Your photos are just excellent and I do envy and appreciate those beauties! Five years of work on that first one is quite impressive.

Thank you for posting the pics as it helps more than you'll know.



KimchiMonger

Member





I like the way you are going with your trees.


Smithy

Member






---
Permissions in this forum:
You
cannot
reply to topics in this forum