I was just wondering. I have been looking on alot of pots. I have just a few trees left now, and they are in crap pots.
So, I came to the question, how do you choose the right pot? I can tell from what im used to, what I think is nice and what just dont fit together.
For example, I know that a cascade needs a cascade pot (ofc), and that slabs work well for slanting pines. But, I have a blackthorn (I think) and what pot should I have it in? I bought a pot, from kaizen, a large one, its a tongrae, rectangle, matt unglazed, brown pot with measures 42.5 x 30.5 x 10.5 cm.
I cant put it into it for a long time, since it was collected this year. I dont have pictures of my own, but I can post as soon as I get it.
I get the thing that it depends on the size of the crown, and the color of the leaves. And, it depends if you want a feminine look with round shapes, or a hard sharp look with an edged pot. But does this just come with experience?
I guess, a shallow and broad oval pot would be the first idea for my blackthorn, but I dont know how to choose colors on it.

Storm

Member





David DeGroot has a nice discussion of choosing pots for various trees in his "Basic Bonsai Design" which is avaialble from the american Bonsai Society. Deborah Koreshoff's book also has a good discussion.

International Bonsai #3 in 2006 has a good discussion. BCI's Bonsai has one in its 3-2001 issue and another in its January 2000 issue. Also in may, July and September 1998.

Bonsai Today #25 also has a good pot discussion.

Those are the magazines I could find right away.
_________________
Jim Lewis - lewisjk@windstream.net - Western NC - People, when Columbus discovered this country, it was plumb full of nuts and berries. And I'm right here to tell you the berries are just about all gone. Uncle Dave Macon, old-time country musician

JimLewis

Member





Go to John Pitt Ceramics and click on to select a pot
This is a great write up on how and why to chose a pot by one of the greatest potters and bonsai artist of our time
Regards Chris

chris

Member






Storm

Member






_________________
"Eschew obfuscation"

John Quinn

Member





John Quinn wrote:There has been a guide to pots on the website of Milan Klika for a number of years and may be seen here :

http://www.bonsai-keramik.com/en/teorie.html

In fact, quite similar to the one on John Pitt's site...
I enjoyed reading this. Thank you!
Salut, Todd

Todd Ellis

Member





Thanks again for this.
I have ordered some pots from Kaizen now. A few small ones and some bigger. I was looking for a new pot for my conifer. Its one of the first trees I bought, and linked it here last summer. I dont have a good one of it now. It was standing in an oval pot, quite deep, and planted in cat sand. It was earlier potted in only chopped bark, and I think it was a bad idea to pot it over. Its healthy I think. It doesnt have brown needles or anything.
I ordered a new oval pot. Shallow and a bit larger in diametre. Its brown, with a little greyish. Im not gonna link it here, cause I dont want to break the copyright policies. So, Ill provide a link instead. Ive asked to be allowed to link the pictures, and waiting for a reply.
The other candidate is a bid deeper, and more greyish. Its more feminine I think, with feet.
I just have this crash, that it wont look good with a round tree in an oval pot. But I didnt find any shallow drum pots or other round pots that were big enough.
Im also considering to decreasing the branch lengths.
First one:
http://www.kaizenbonsai.com/shop/product_info.php?cPath=42_64&products_id=1027
And the other :
http://www.kaizenbonsai.com/shop/product_info.php?cPath=42_90&products_id=1969
Its the smallest one. but I think I bought the last one, so it isnt there anymore.
For me, the most natural choise would be the first I linked. I asked for the most brown color they had.
Should I wait untill atleast next spring before putting the tree in it?

Storm

Member





Okay, got the approval from Kaizen, so here it is. The first one: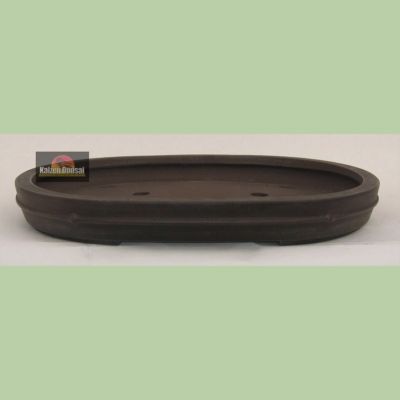 The second one. If you dont like that one, I might repot my fukien tea into it. Remember, its the smallest one.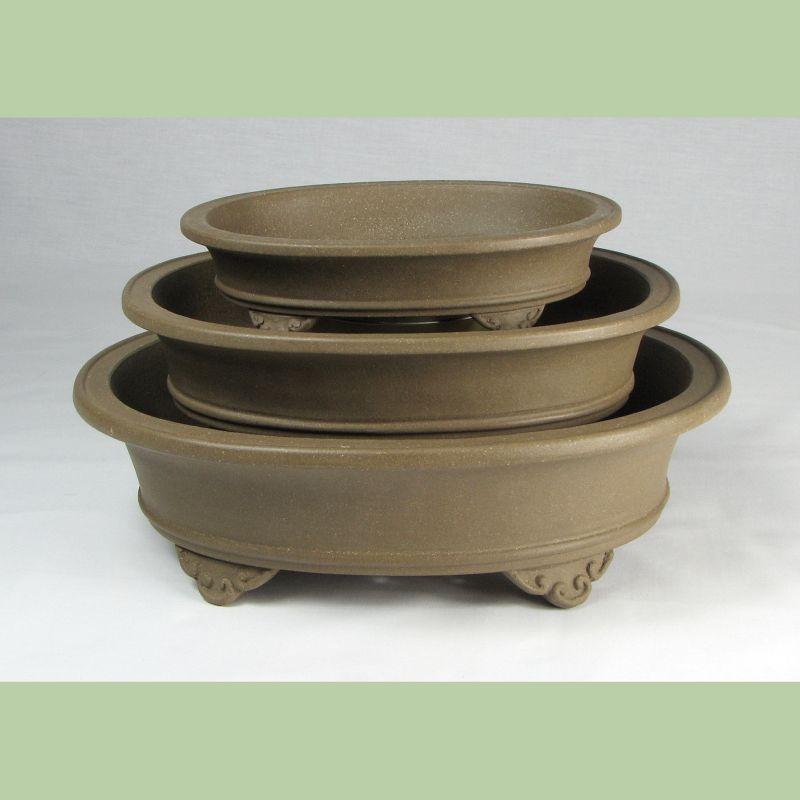 And a picture of the tree itself. Its over one year ago since I took the picture. Ive wired it differently, and changed the soil for it.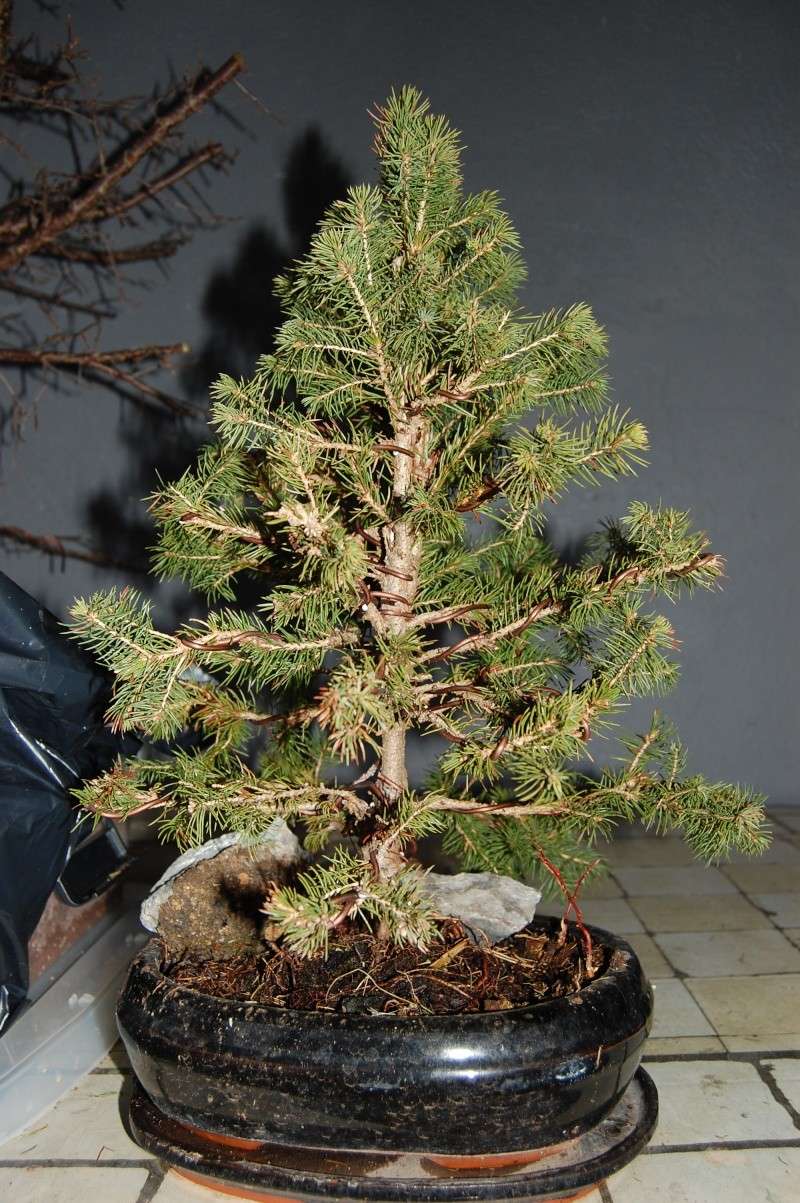 I know its offtopic, but can anyone tell me whats up with my fukien? Ive watered it like other tropicals. It doesnt show signs of ill health. No yellow nor brown leaves. Its flowering all the time. Full of small white flowers. They fall off, and new ones comes. But it doesnt grow. Not one bit. Havent shot out a single branch this year.

Storm

Member






---
Permissions in this forum:
You
cannot
reply to topics in this forum