Hi there. I got this F. Benjamina from my mother two month ago. It is 9 years old, about 1 meter high and it never has been repotted. The fine roots are coming out of the pot. I think that in the pot is no more soil just roots

, so I have to repot it and prune it ( I don't know if I may do these at the same time) something like a bonsai, also I want the tree to stay fairly large about 60-70 cm. Also the tree stood in a fairly cold room with not much light and woke up from "dormancy" about 3 weeks ago. Now it has some new leaves but they are a bit weak. If anyone could help me with some suggestions how I should start, and what style would be better to do for this Benjamina to look beautiful?
Here are some pics: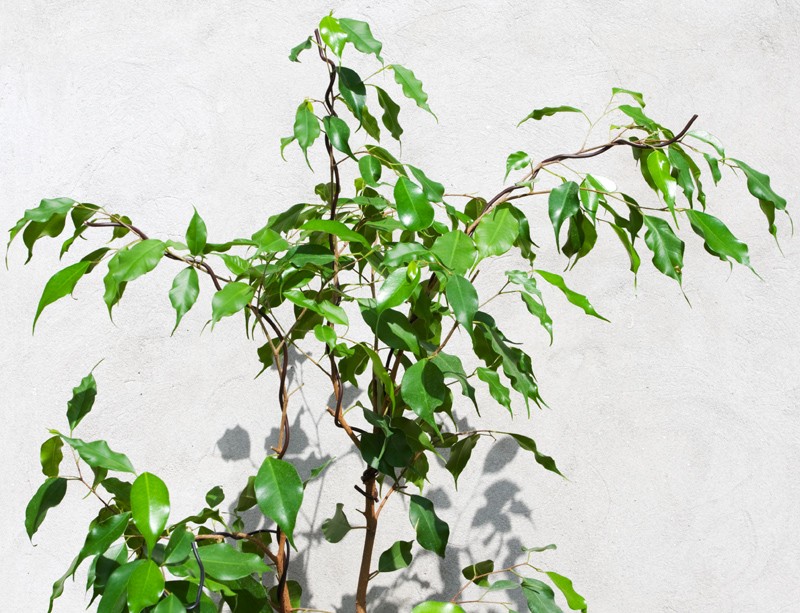 Thank you in advance.

Jocky_mo

Member





Yes, you can.
But a bonsai wants to give an impression of a mature tree, and this is best achieved by giving it some "conicity". Here, to my mind, it has to be cut down. You can put the cuttings into water, and as soon as some roots appear, put them in growing soil.
Getting back to the tree itself, this is what you could do :
1/ cut it back to make it more compact
2/ use a lower branch to make a new leader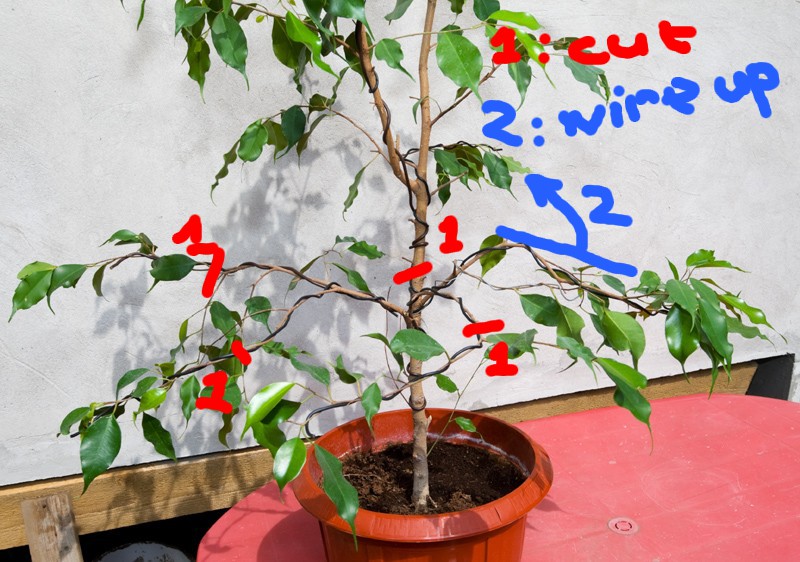 AlainK

Member





Thank you Alain, I'll keep your advice.


Jocky_mo

Member






---
Permissions in this forum:
You
cannot
reply to topics in this forum