Hi it's Zac,
my question is about mosses. more specifically about mosses i found in my backyard. i found about 4 or five types i could only get pictures of 3 though. would any of these be suitable for use in a bonsai pot or are they even mosses?
the first looks like tiny ferns.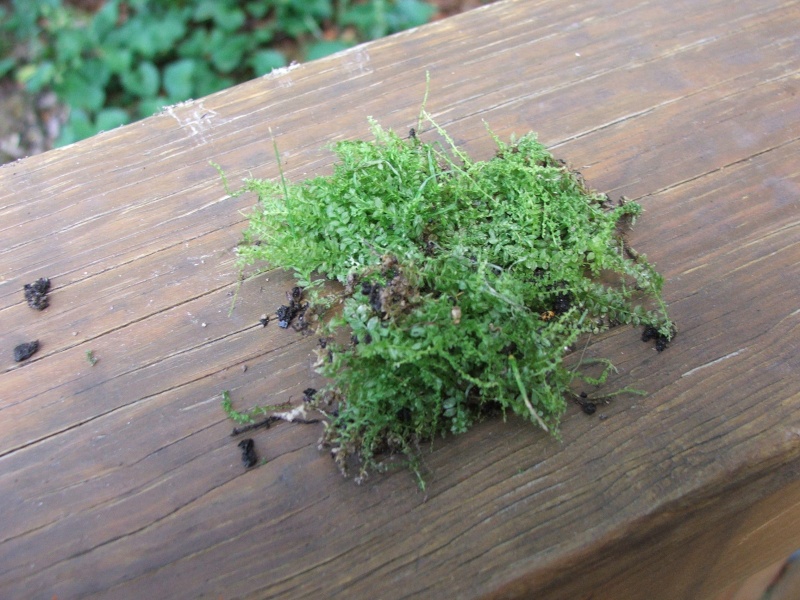 here is a picture of one individual strand
this one looked like a upside down pyramid without a top
this picture has some "moss" that looks almost the same as my J. virginiana could go well with it. (its in the lower right area) there is also the traditional spongy green moss next to it.
here is a better view of the J. virginiana moss
i've also got A LOT of what appears to be sphagnum moss growing throughout this area of my yard where there is always standing water when it rains.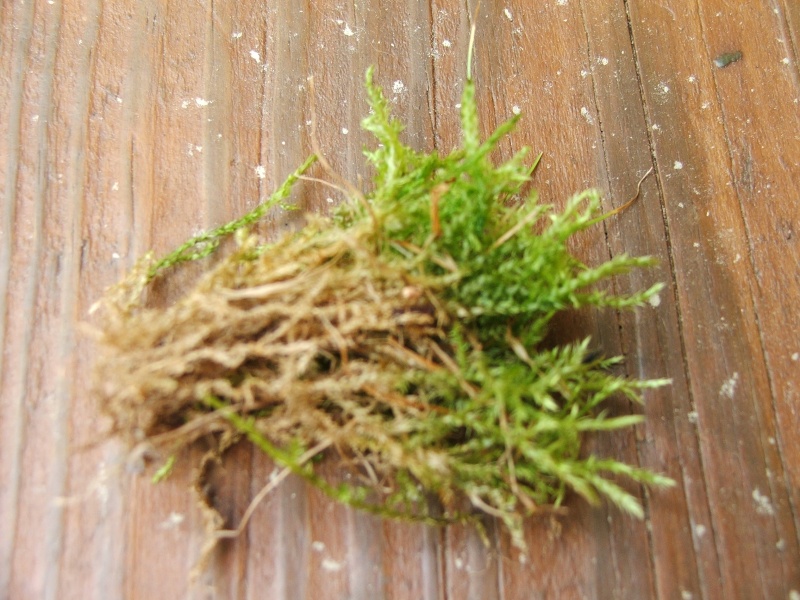 so if you could identify if these are mosses and if they would be suitable for use with bonsai that would be great.
Zac
If you can be certain the moss will not contaminate, then if you grow them separately in trays and mature them you may be fine to use them as an accent in the Bonsai pot for shows and the like. You can on the other hand keep it on for most of the year. Moss does not throw out a root system et al...but, and this is the but, if you cover the pot surface it can prevent water from getting to the roots.
Always try to restrict moss coverage to 50-60% and keep back from the edges to allow water and air to flow freely.
Having so said, none of the above would be my own choice of supplementary moss to the tree.
Good article from Will Heath here:
http://knowledgeofbonsai.org/misc/moss-basics/
Discussion on Moss here:
http://www.ausbonsai.com/forum/viewtopic.php?f=30&t=1678
Mike

Mike Jones

Member






---
Permissions in this forum:
You
cannot
reply to topics in this forum