Hi all friends.
This ficus jsek bought last year in the summer. Today we are at a friend brought out the trees from the greenhouse outside. The ficus was defoliation, and the first new styling.
2009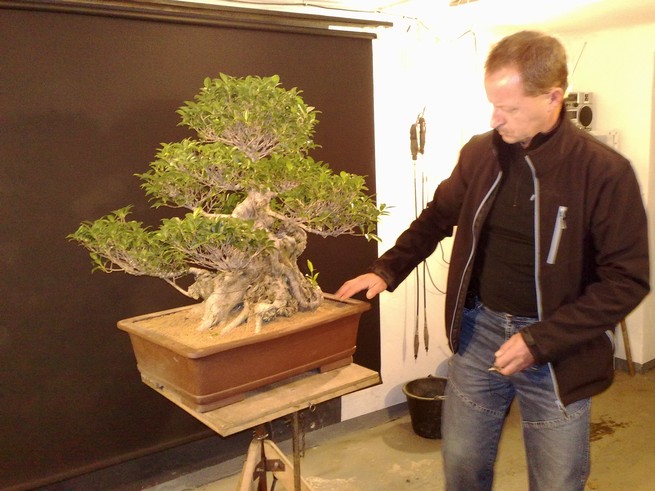 2009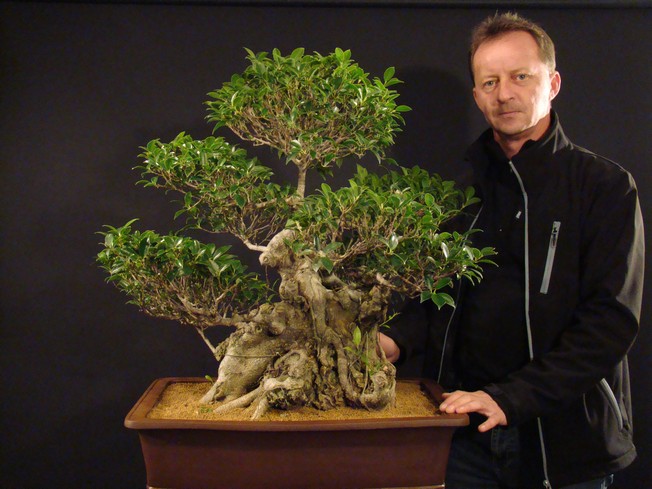 2010 - today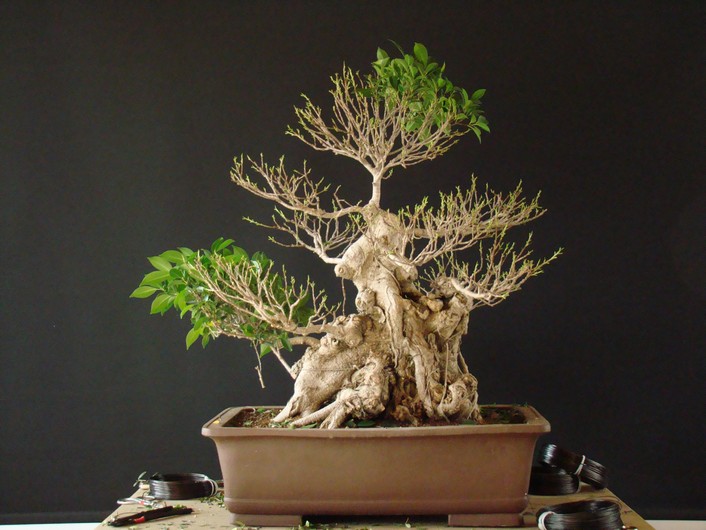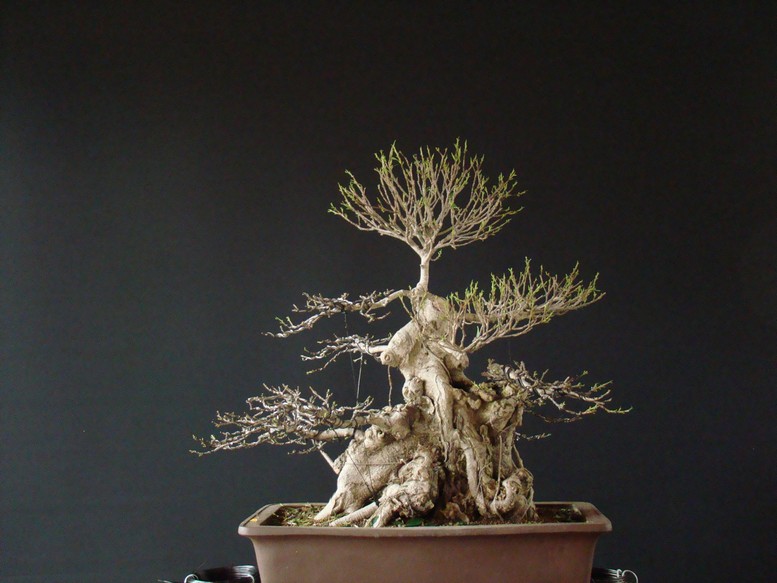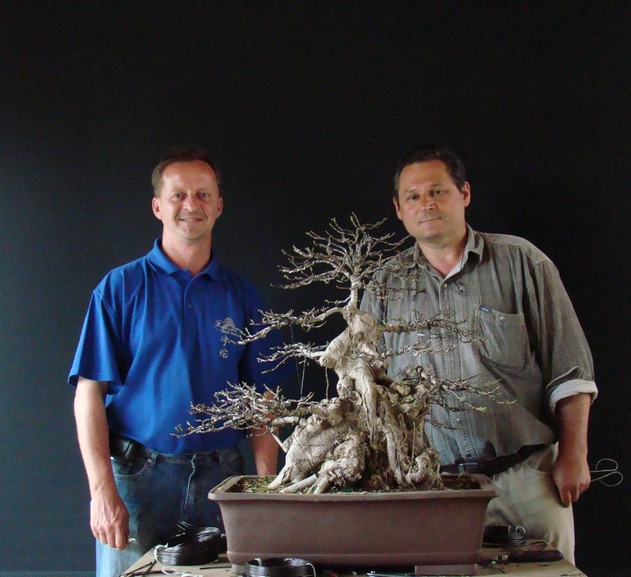 today after styling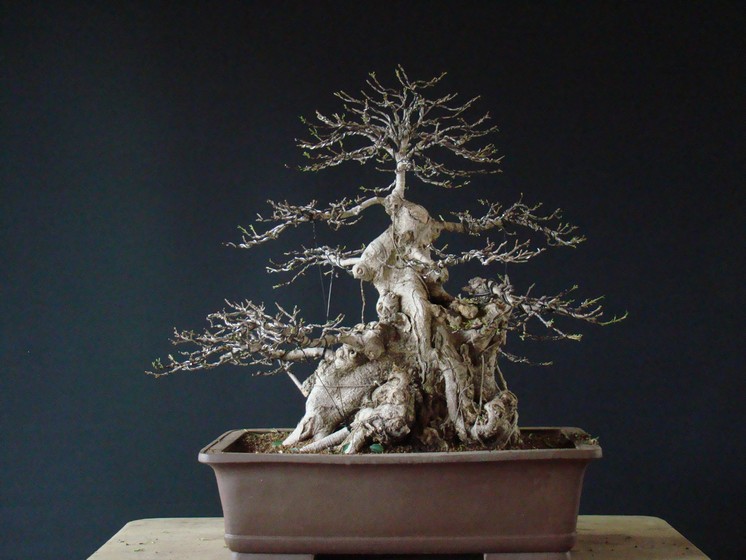 Pavel
more pict.:
http://www.bonsaivigi.cz/fotoalbum/tvarovani-a-vyvoj---styling-and-development/ficus-retusa-

Pavel Slovák

Member





Very nice job of letting tree grow out (health) and cutting back/wire styling branches. Nice material. The trunk looks natural(appearance of age) as opposed to an assembled trunk of multiple grafted trunks. One thought. What about shortening apex by having only a couple of apex branches and a quick taper. If you go back and look before defoliation the length of top of trunk appears separated(like a pom-pom) Just my opinion. Dustin Mann
i like the job Pavel. In Brazil, i have a few ones. So, tell me how often do you defoliate your ficus? doing it will 2 or 3 times in a year, is good?
Defoliate that often will make the bonsai weak?
Thanks
Hi Dustin, thank you for nice coment

.
Hi Amazonida, thank you for nice coment.

Unfortunately, in our region, we begin with defoliation at the end of May. Performed only once a year.

Pavel

Pavel Slovák

Member





ok, Pavel, just post the evolution so i can realize something about its shape.

hi pavel
that trunk is AMAZING! To me it looks like the middle trunk is spilling over the lowest trunk, then the main trunk has over grown the 2 trunks.

it looks AMAZING

---
Permissions in this forum:
You
cannot
reply to topics in this forum