I found this blue spruce some years ago now on a garden centre bargain/sick bay , so i gave it another chance , this one is now in the middle of new/old foliage change , they can be a bit of a problem tree , ...but this one as yearly spray of fungiside, and the pest to watch out for is green spider mite , like the red one very hard to see with the naked eye , especially with my eyesight , usually it seems as though the tree is going through early needle loss , but it is these litttle blighter sucking the sap !!!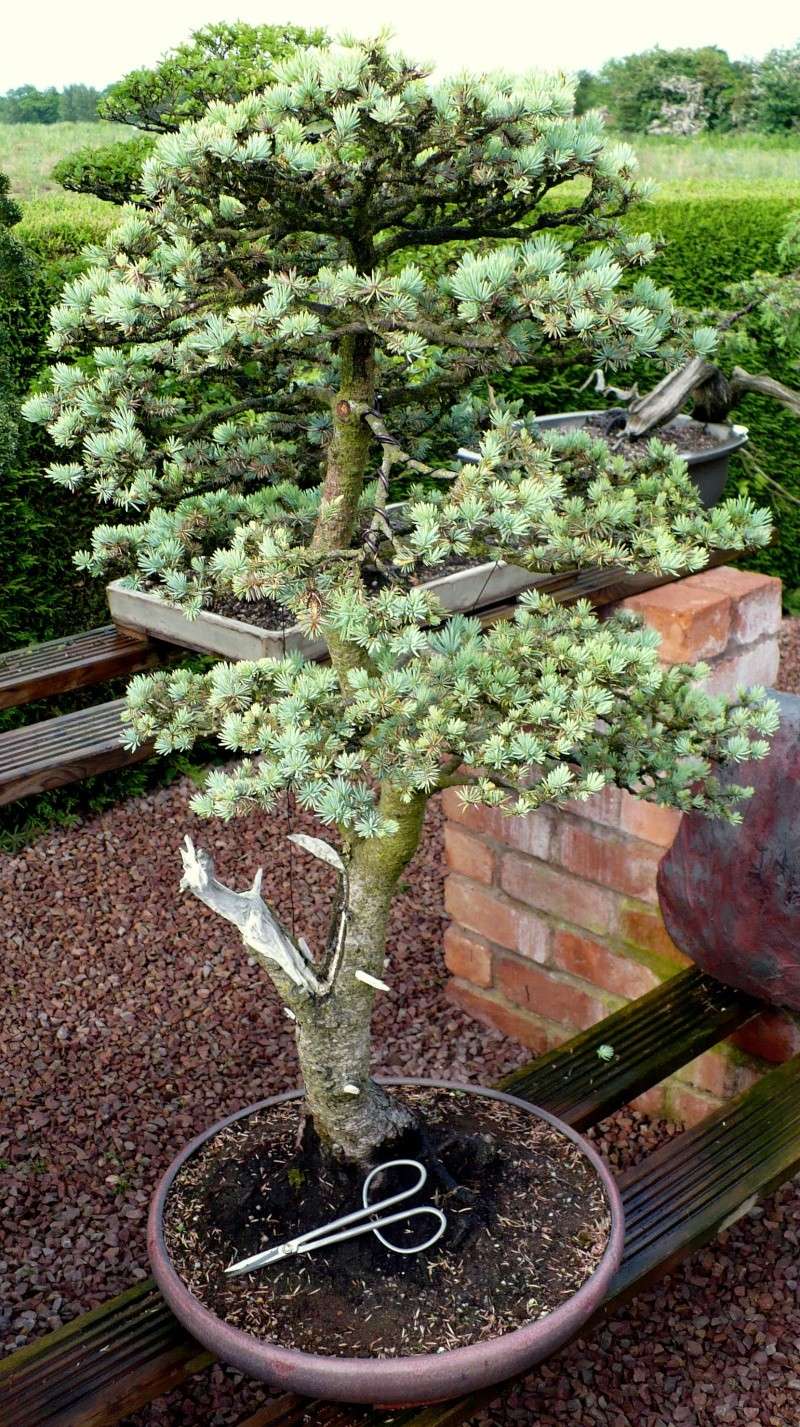 Hinksy

What can I say???? Fab you lous. Truly this tree had you name on it the day you found it at the garden centre.


Is it possible to show some additional pics a bit further away from the tree?
Mike

Mike Jones

Member





Yep, saying again, this tree really gets my juices flowing. Love the jin, the height, and most of all the shape. I wish I owned it.

Mike

Mike Jones

Member





Yes, it does look great, but (trying to keep up with my 'reputation'


):
1/ I would reduce the jin to its simplest expression: can't really tell you why, but
to me
large jins don't fit with Colorado Blue Spruce.
2/ The bottom branch seems a bit weak (yelowish tones in the foliage): although the top is treally great, I would shorten the branches so as to induce more strength in the lower part of the tree. Show us a picture at eye's level, I'm pretty sure the lower part looks a bit "feathered off" (excuse my English).
But please don't take what I'm saying the wrong way: I do think this tree is great and that so far you've done a great job, it's simply that I would like it to be be an answer to those wise guys who say "No way, you can't make a decent bonsai out that kind of stufff..."*


AlainK

Member





Hi!
Love to see some pic's eye site,......
Bird view does look good though,.....as a blackbird.....i would nest!

grtzz m.

littleart-fx

Member






---
Permissions in this forum:
You
cannot
reply to topics in this forum