Not yet in bloom:

Penjing

Member





The rootage and trunk display a delicacy which is a delight to see.... I only wish the crown reflected it more....

Kindest regards,
Victrinia

Victrinia Ridgeway

Member





IMAFMHO

In spite of the "...delicacy which is a delight...", with which I agree, the foliage looks too young to be perched atop a pedestal that gives the appearance of having been through the ringer...or, at least, it has survived some very extreme and severe abuse...maybe at the hand of Mother Nature.

Remember, IMAFMHO...

Pat…mounted on my trusty stead, riding off wildly in all directions…

bonsaistud

Member





Hi!
them veins show grace,.....witch the foliage absorbs.....
Air layering and bending would do some tricks,...

grtzz, m from Holland.

littleart-fx

Member





Thanks for your comments.
I look for a new shape for this tree.
You would have ideas ?

Penjing

Member





Dear Nicolas
Beautiful this satsuki !
The elegance comes out strong because of the massive closed canopy...i think
The canopy can be a bit more playfull and feminine, made You a little pc-drawing.
The pot ..... mmmm
Send You a photo of what my thoughts are.
Kind regards
Morea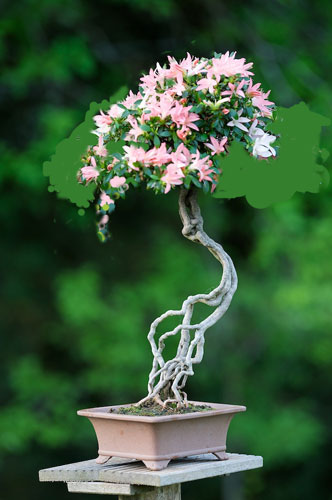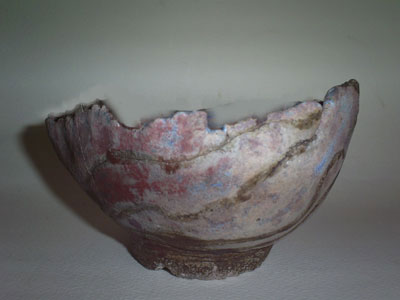 Morea

Member





Morea...

Your vision is divine... you've always had a wonderful eye though. I like the direction of your virt very much.

Kindest regards,

Victrniia

Victrinia Ridgeway

Member





Update with a new pot.

Penjing

Member





Nice tree,

It might appreciate a larger pot next time, especially if you let it flower.

Andrew

shimsuki

Member





---
Permissions in this forum:
You
cannot
reply to topics in this forum