This little chap landed on my shoulder this afternoon. I was watering at the time, in my own little world. Must have just flown the nest. Blue Tit by the way.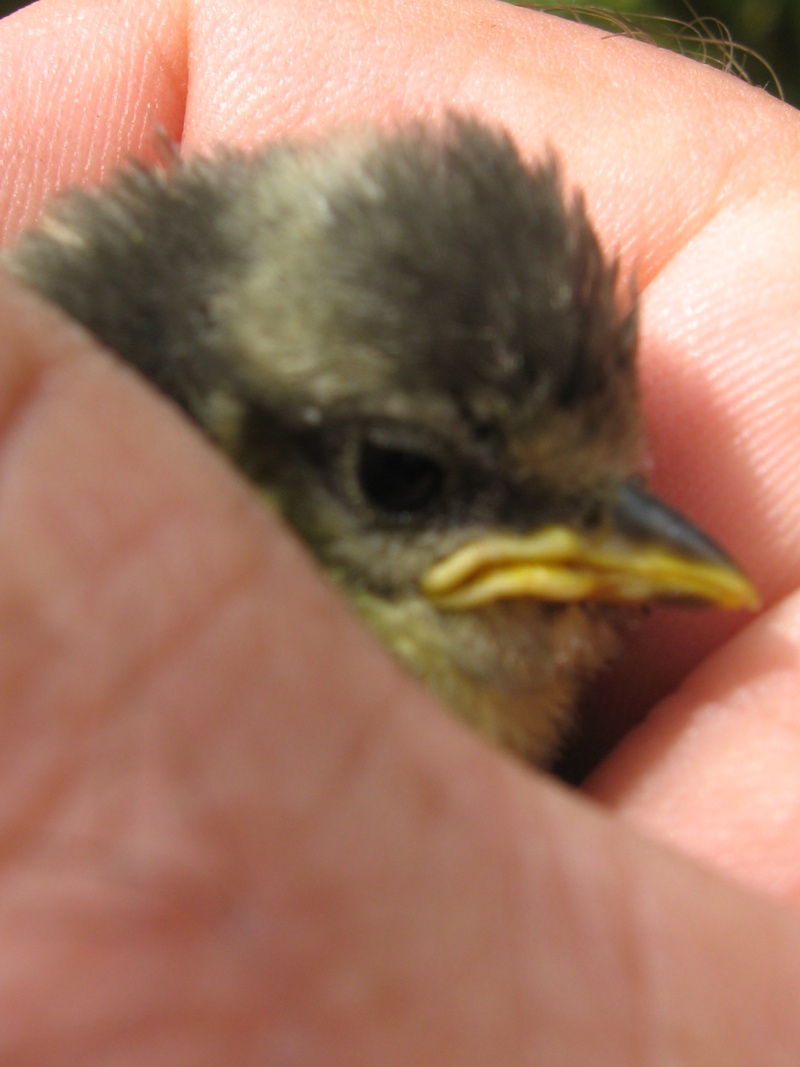 Have just spent the last half hour picking up baby Blue Tits and launching them into next doors garden. Have caught 8 so far and want them to be as far away as possible before Chooch wakes up.
How strange. Just yesterday I myself rescued a baby blue jay that seemed to have fallen out of its nest. Don't know if you are familiar with the
Blue Jay
.
Do you think tossing them into the next yard will be enough to keep them alive? I guess they must be flying somewhat. My blue jay was not flying yet.

EdMerc

Member





Hello Ed. The baby Blue tits are flying but not strongly. More of an air to ground diagonal, than horizontal. Oh no, Chooch has woken up

Panic over. As you can see, the killer instinct is quite strong in Chooch. After spending the whole day on our bed, he ventured into the garden for a bit more shuteye.
Very sweet...

So is the kitty....

V

Victrinia Ridgeway

Member






---
Permissions in this forum:
You
cannot
reply to topics in this forum