I trimmed back a hedge yesterday to allow extra light to reach my benches. I took a few snaps for record purposes and thought I would share. I've been lurking and adding the odd comment but haven't been posting much myself. A few others lately have jumped in with photos, so I thought I better pull my weight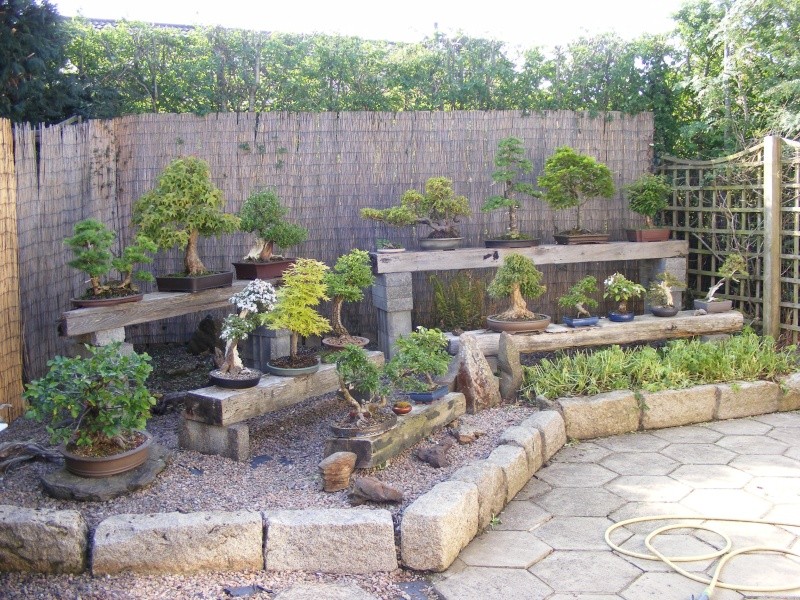 This was it a few weeks ago.
Another part of the garden used for training and generally making a mess.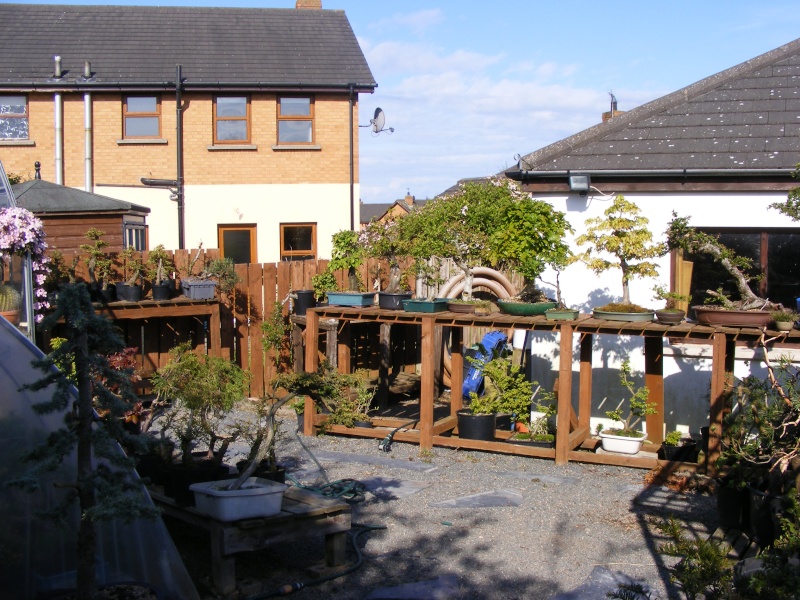 Ian Young

Member





Great set up you have there Ian and not cluttered at all

Very nice corner you have there, so nice to see seperate training and pure display areas.
I am sure that the trees will be much happier with more rays!
Really need to get my act together too, only got rubbish mobile camera at the mo though! Lent my decent one to my step brother when he took his gap year and went travelling, he returned but camera didnt!
Regards Nick

---
Permissions in this forum:
You
cannot
reply to topics in this forum