this is a tree from airlayering. it is seperated from the base about 4 years ago. still in training. the work is pruning some strong branches on the top and wire new branches. it is planned to be shown in 3 years.
before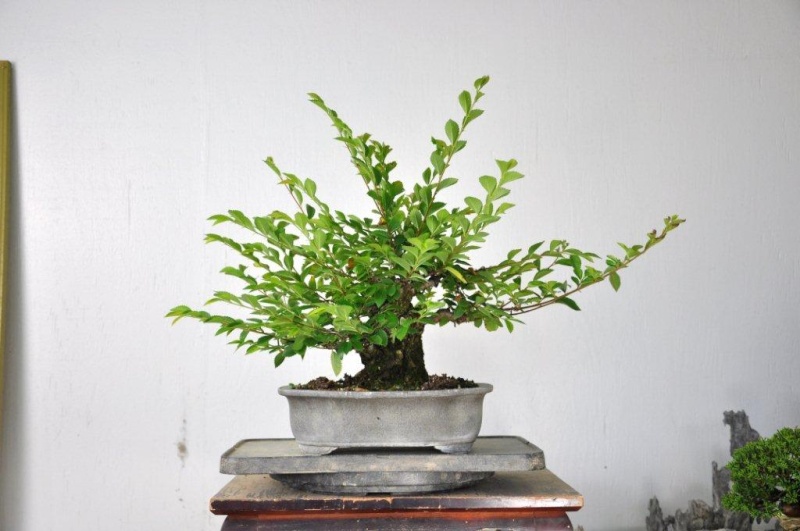 after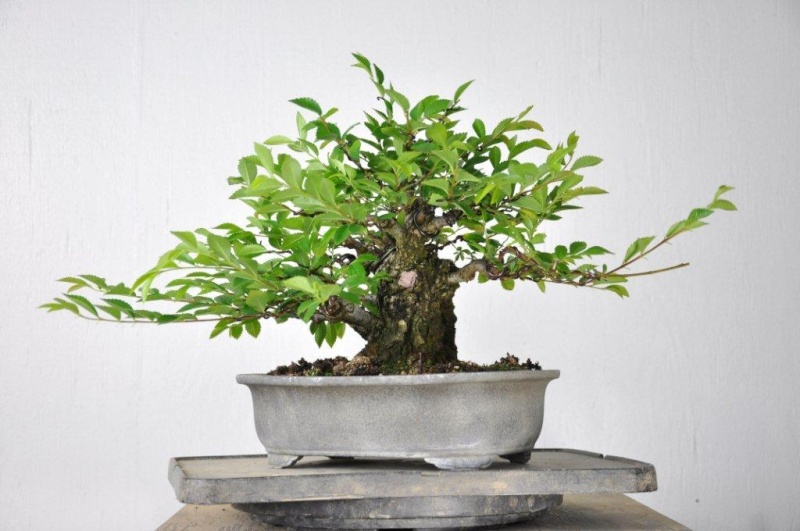 boon

Member





Boon,
Really nice elm. Its great you showed this tree in its current state. I think Chinese elm often are under utilized and have a bit of a bad reputation. Airlayering is a great option for acquiring great material...especially for shohin. What size is this tree? And, was this airlayered from the apex of a larger tree, or a landscape tree?

Thanks for showing. Its got terrific bark character & very powerful.

Neil
Neil,
we always get good root system from air layering. there are some problem with chinese elm for bonsai. but i think it is a very good material.
it is 8" tall from the base. I will post more pictures in time.
it was taller bonsai tree. the bottom part is a broom but nebari is not too good.
Thank you,

boon

Member





Boon, can I ask your opinion on the problems you have with Chinese Elm ?
davtree wrote:Boon, can I ask your opinion on the problems you have with Chinese Elm ?
Hi davtree,
they have problem with poor soil. they will die back.
large cut do not heal well in the pot.
large open wound can shorten the life of the tree.
cut too much on a weak tree can cause it to die back also.
those problems are common to see. people seems to see that they die back easily.
Those are the problems that i usually see when they bring the tree to work with me.

boon

Member





---
Permissions in this forum:
You
cannot
reply to topics in this forum