Hi all,
the elm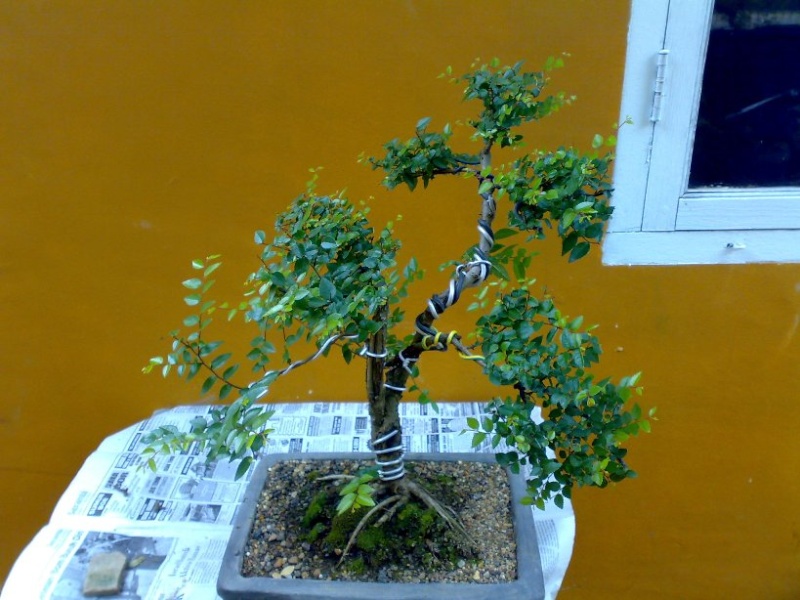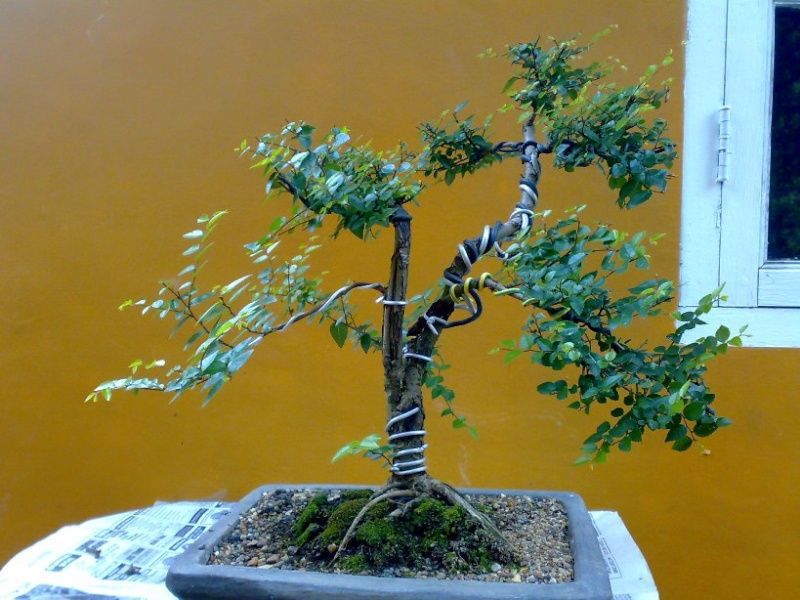 I've got this elm one years ago, it grew very fast and I have decide the front face and left some branches as attached picture. I confused which branch to be cut as it still need the balance for this elm. Should the lower Left branch be cut or upper left branch? Any ideas are welcome and maybe somebody any design for this elm.

Mawardi Nur

Member





I say cut the left trunk off completly and bring the right trunk over the nebari. I my opinion this will balance the tree out and make a better compisition in the future.
Just a possibility for you to consider.
unforunatley all of your branches seem to be growing out from the sides (nothing growing on the front or back of the trunk) this limits what you can achieve with this tree at the moment .
I,m no expert and I,m sure some that lots of members on here will have better ideas
What ever you decide to do post another pic when its finished.
Enjoy your tree.
Alm6[img][/img]
Thanks for any suggestion, I will update the progress.

Mawardi Nur

Member





What do you think if I did air layering to the left branch which must be cut down? and it will be useful.

Mawardi Nur

Member





I am with Seth, remove the left branch..is that a smaller branch behind it?? if so try to keep it. the apex looks like it is leaning to the back,, bring it foward with your wire.you need more branches so look for new buds..hope this helps john
Thanks jonh for your suggestion, I will update the new one. But I try to keep the left branch.

Mawardi Nur

Member






---
Permissions in this forum:
You
cannot
reply to topics in this forum