Hi
On a hot and sunny Sunday, Dragon paid host to a visiting plant and gardening society today.
We gave them an insight into the world of bonsai.
First Gerwyn discussed his maples. So many questions and enthusium kept Gerwyn busy for well over an one and a half hours.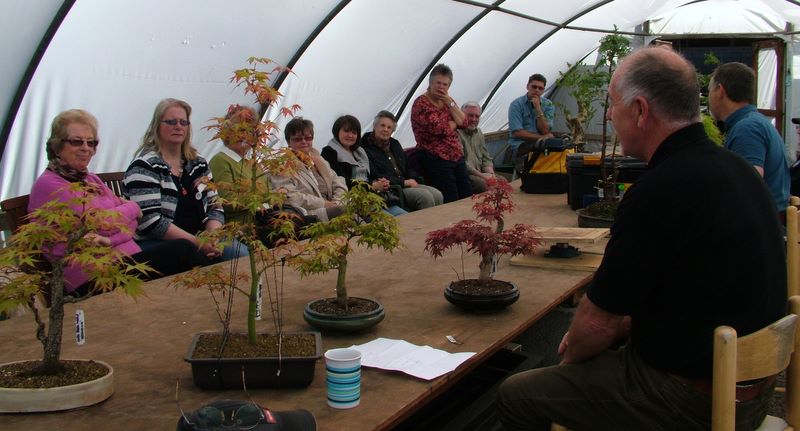 Colin then ran a basic wiring and styling workshop with a couple of larch whips, giving an opportunity for the guests to try hand at wiring and basic styling. Again many questions and a huge amount of enthusium as they tried their hand at styling for the first time.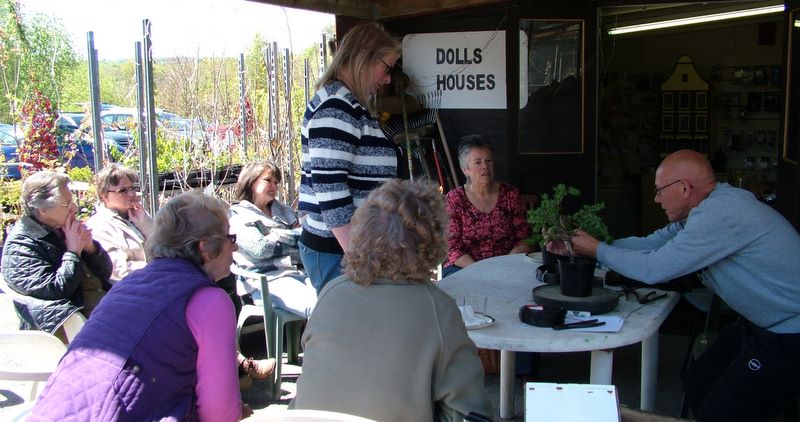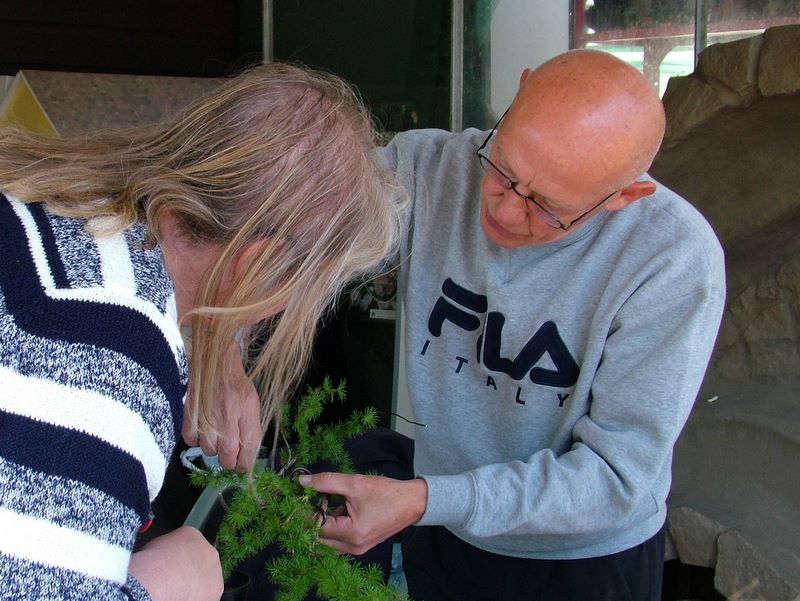 We then held an open disussion on the possible ways forwards with Chris B's larch.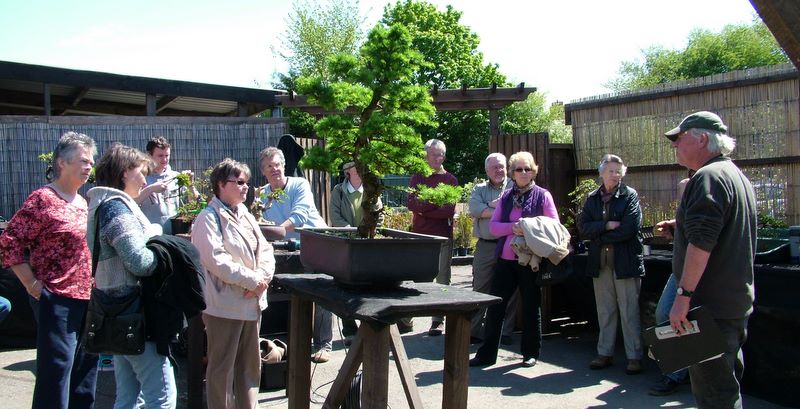 We would be interested in your thoughts and virtuals.
Bob H. continued work on his Hawthorn and larch.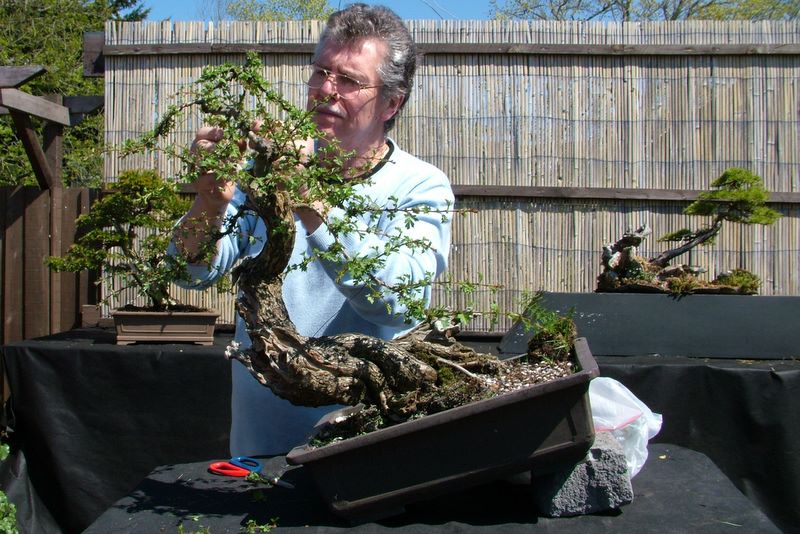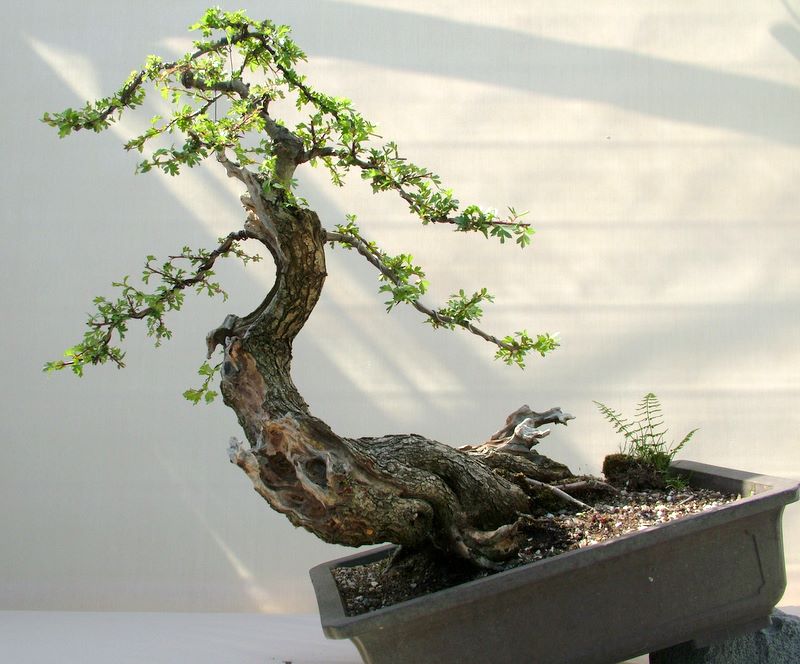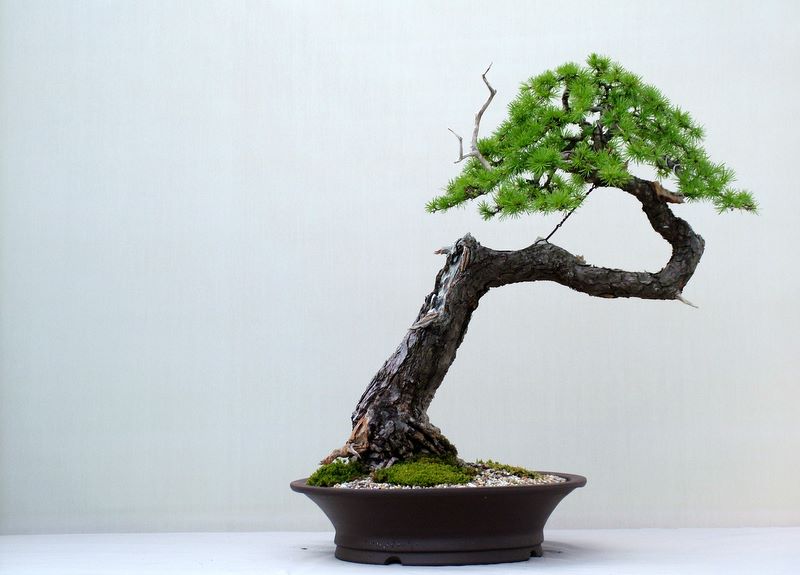 We also found time to take a few pictures of Gerwyn's Acer.
Everyone had a great day and I expect there will be more to come in the near future.
Last edited by Jeremy on Tue May 11, 2010 10:40 am; edited 2 times in total (Reason for editing : typo)

Jeremy

Member





That's a really cool larch Bob has there! Cool trunk on the hawthorn too! Hope those people really get hooked on bonsai,difficult not to.


Pola

Member





Once again a great day and great weather, Thanks to everyone for the effort and input on the day its always a thrill to be part of these Dragon days. Thanks of course to Jerry for posting.
Dragon meet every Sunday and Wednesdays unless we have a show commitment. Bonsai South West at Exmouth is the next show we will be at on the 6th June,Great venue on the sea front. Why not join us for the day, there will be demos, Exmouth new talent (not FOBBS related this year),traders and loads of trees. And we have taken a leaf out of the great Tony Ts book to walk the show and look closely at all the trees and exhibits with everyone involved giving there view, its an interesting hour.
Thanks again to Dragon and everyone for yesterday
Regards Chris

chris

Member





Chris Bray's larch is one of the trees that he he had from a private collection it is in fantastic health and when I first seen it in the back of his van it took my breath away. After helping him carry it to the workshop area I was able to look more closely at it. Chris only wanted to have ideas for now and then to do the work at the show we have at the Game fair in June. There was a lively debate about the possible ways to go with the tree, most in favour of losing the top 8 to 10 ins and going with the two good lower branches, and some going even further in reducing to the first big branch and forming the tree out of that. I feel the the full hight could be retained with foliage only on the right hand side. Its going to be interesting to see the eventual out come. The tree has good old bark and which ever way Chris go's it will be a very powerful image.
Regards Chris

chris

Member





Wicked hawthorn guys !!!


anttal63

Member






---
Permissions in this forum:
You
cannot
reply to topics in this forum