Any idea's?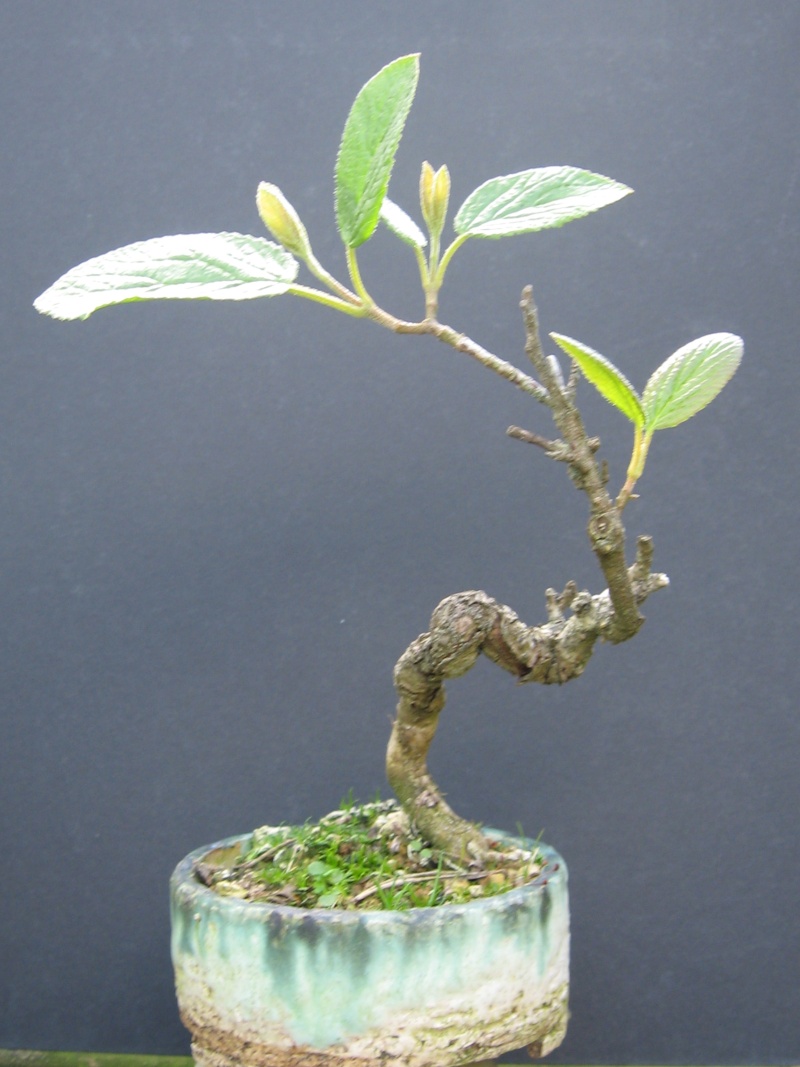 Looks like it could be a Ceanothus or California Lilac to me?

_________________
"It is not the strongest of the species that survives, nor the most intelligent. It is the one that is the most adaptable to change." - Charles Darwin.

Kev Bailey

Admin





Hello Kev. I have a Ceanothus in the front garden and its not that. It was dug from a quarry because of its interesting shape. Leaves are quite large at 2.5" at the moment.
I might guess Viburnum sp. Can't say which one, since I'm over here and you're over there.

Opposite, toothed , somewhat hairy leaves fit the bill. Seeing a few more leaves would have helped.

I've used Viburnum dentatum (arrowwood) successfully as bonsai. That's a native from this side of the pond.
_________________
Jim Lewis - lewisjk@windstream.net - Western NC - People, when Columbus discovered this country, it was plumb full of nuts and berries. And I'm right here to tell you the berries are just about all gone. Uncle Dave Macon, old-time country musician

JimLewis

Member





Thanks Jim. It's Viburnum Lantana or Wayfairing tree. Just looked it up on the web after your pointer.

Yes they do flower and lots of red berries.


---
Permissions in this forum:
You
cannot
reply to topics in this forum