This is the first of my Orchids to flower this Spring. Green winged Orchid (Orchis Morio) is native to the UK but becoming scarce. It should open tomorrow.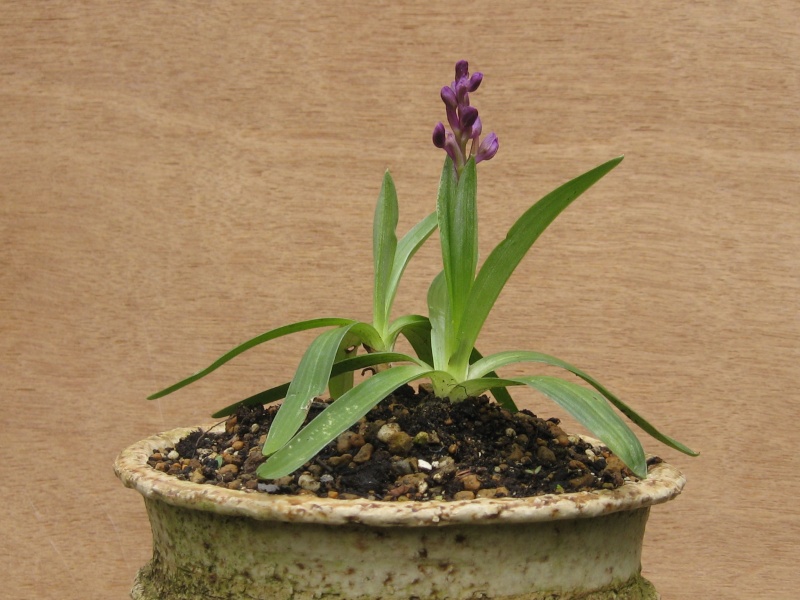 Close up of the flowers. Will post the open flowers tomorrow. Height 4" 100mm
OooOo. Nice pics there Will. I like the pot very much also. Make sure to post the bloom. Looks very cool.

Joe Hatfield

Member





Bloody weathers turned again here Joe. Feels like winter again. The pot is one of mine. Hopefully it will open tomorrow

My pinky for scale
Nice one Will, I have tried different species, but they all disapear after a few years

Peter
Last edited by landerloos on Fri May 07, 2010 2:51 pm; edited 1 time in total (Reason for editing : typo)

landerloos

Member





Hello Peter. Terrestrial Orchids vary greatly. Some will grow flower and die within a couple of years, others persist taking up to fifteen years to flower and keep on flowering for years. This one I have had for four years.

---
Permissions in this forum:
You
cannot
reply to topics in this forum