Page 4 of 4 •
1, 2, 3, 4

Great video, Bill! Thanks for posting.

_________________
"Eschew obfuscation"

John Quinn

Member





That's a nice video. Gives a decent flavor for the show.
Reminded me again of the quality of the trees.
I could of done with fewer close ups and more general images but still nice.

Rob Kempinski

Member





Great video....gotta be there next year! The pine (Ponderosa I believe) at 2:15 in the video is absolutely stunning...thats what its all about for me. Imported trees are nice< but if we are ever going to make a mark on the international bonsai scene....it must be with AMERICAN COLLECTED TREES!!

John Wall777

Member






Rob Kempinski

Member





Rob,
Great post on your blog! I enjoyed your fine Bonsai and getting a chance to speak with you at the US National Exhibition. Hope to see you in September at the NORTH AMERICAN BONSAI Symposium.
Best Regards,
Mark
John,
I have to love your passion for Collected American Bonsai!
At the 2nd US National Bonsai Exhibition there were a good number of native trees from all different parts of the country. It is great to see!
We have some pretty cool Bonsai and not that many are aware that we have suitable native material.
This September 10,11and 12 is the NORTH AMERICAN BONSAI SYMPOSIUM presented by International BONSAI. This symposium is totally dedicated to Native Bonsai! The workshop ALL feature Ancient COLLECTED NATIVE TREES, American Larch, Rocky Mt. Juniper, Buttonwood, Eastern White Cedar,Bald Cypress, Pitch Pine and Common Juniper. All are loaded with character and unique features only found in Yamadori. The Masterpiece Bonsai Exhibit will also feature many exceptional North American Bonsai on display to study and enjoy. Oh...the speakers are World Class too! Ryan Neil, who just finished a 6 years studying with Kimura, David Easterbrooke from Montreal who has a wonderful sensitivity with North American Trees, just a great guy, a great Artist and teacher. Mary Madison, Marty Schmalenberg and of course Bill Valavanis, one of the best and most sought after Bonsai Artist-teachers in the world! There is much more info at
www.internationalbonsai.com.
I hope you can make it, it will be a great time!
Mark
Thanks for your kind words Mark. I would love to go to the Native Tree symposium in Rochester, but its to far of a haul for me right now. TN is a long way from Rochester when you have a 100 or so trees to keep watered in 98 degree weather! lol But I wish you well and I hope it goes great. I read Ryan Neal is going to be there, he is one of ther finest bonsai artists I have ever seen. I will be there in spirit and so will this freshly styled RMJ cascade...have fun!



:twis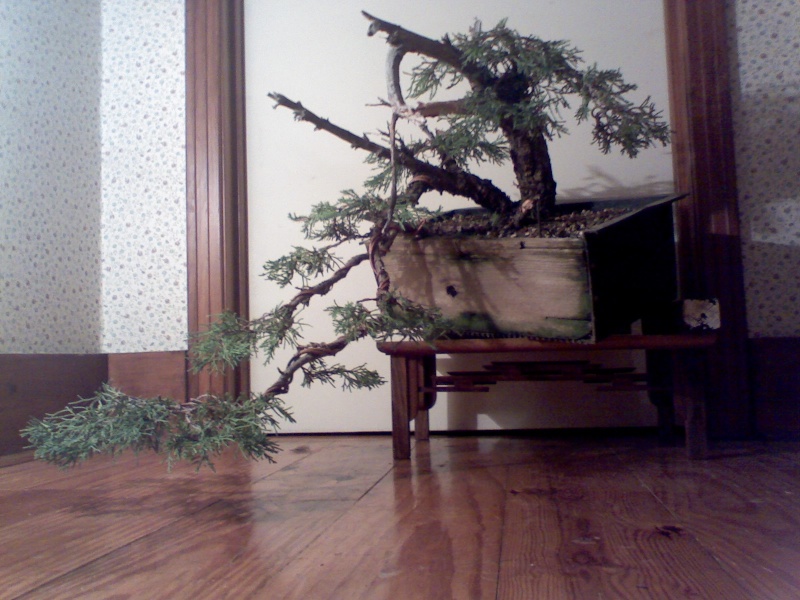 ted:

John Wall777

Member





Page 4 of 4 •
1, 2, 3, 4

---
Permissions in this forum:
You
cannot
reply to topics in this forum