I aquired this tree a few years ago. Shortly after i posted some pictures on the old IBC site asking about a change of style.
I love the elegant shape it is but wondered if it needed to be more compact.
It would be interestering to see how the new generation of IBC'ers respond about a re-style.
This pic' was taken last year after needle thinning.The earlier pictures show how sparse the foliage was and how much the tree has back-budded.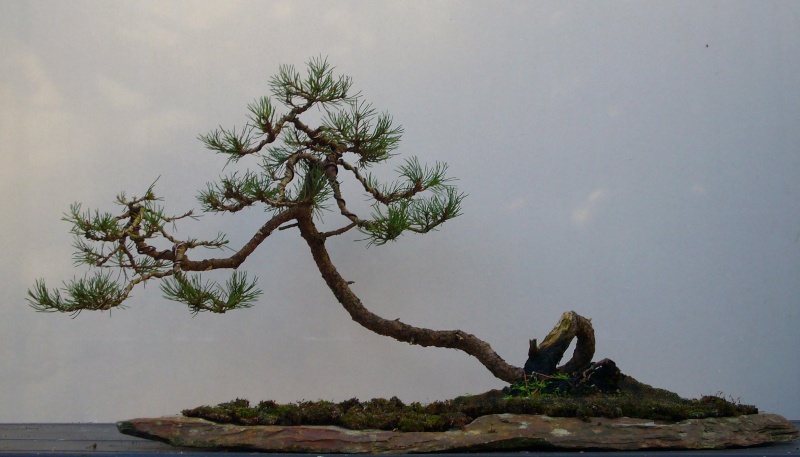 This option was to plant it on a piece of slate but keep the same style.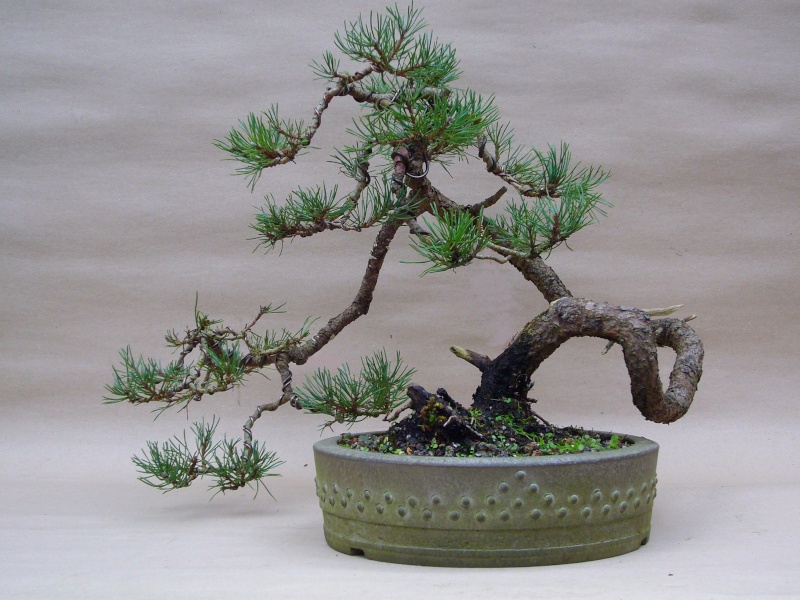 The other option was to compact the tree to make a tighter image.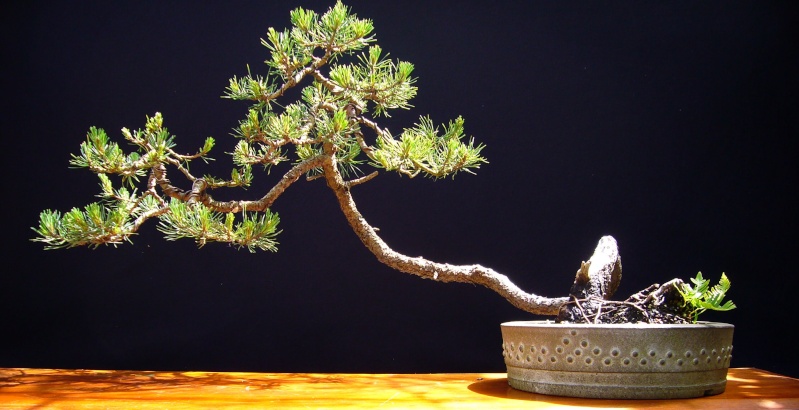 This last picture was just trying out a different background for the photo's.
So the question is; do i change the style ?.
Hello Peter. I prefer the more compact image and movement in pic 3. Being that Mugo are very flexible, you could replicate the shape of the base, at the middle and top.
I like the third image best; there is more movement and it "just seems to be the best fit". Nice tree. BTW, I like the slab very much, but not with that tree. Since the tree doesn't go with slab, I'd be happy to relieve you of this "rock".

Regards, Todd

Todd Ellis

Member






---
Permissions in this forum:
You
cannot
reply to topics in this forum