Hi All.......
This is my first post up to the Forum. I've been having a good scout through over the last week or so. I've found most of the post very informative.
I wanted to share a couple of Images with you all and ask for some advice, and pointers on the posible first styling of my Cedrus Libani. Hopefully you might be able to advise me on choice of branches and possible tips for future developement.
THANKS
Bryan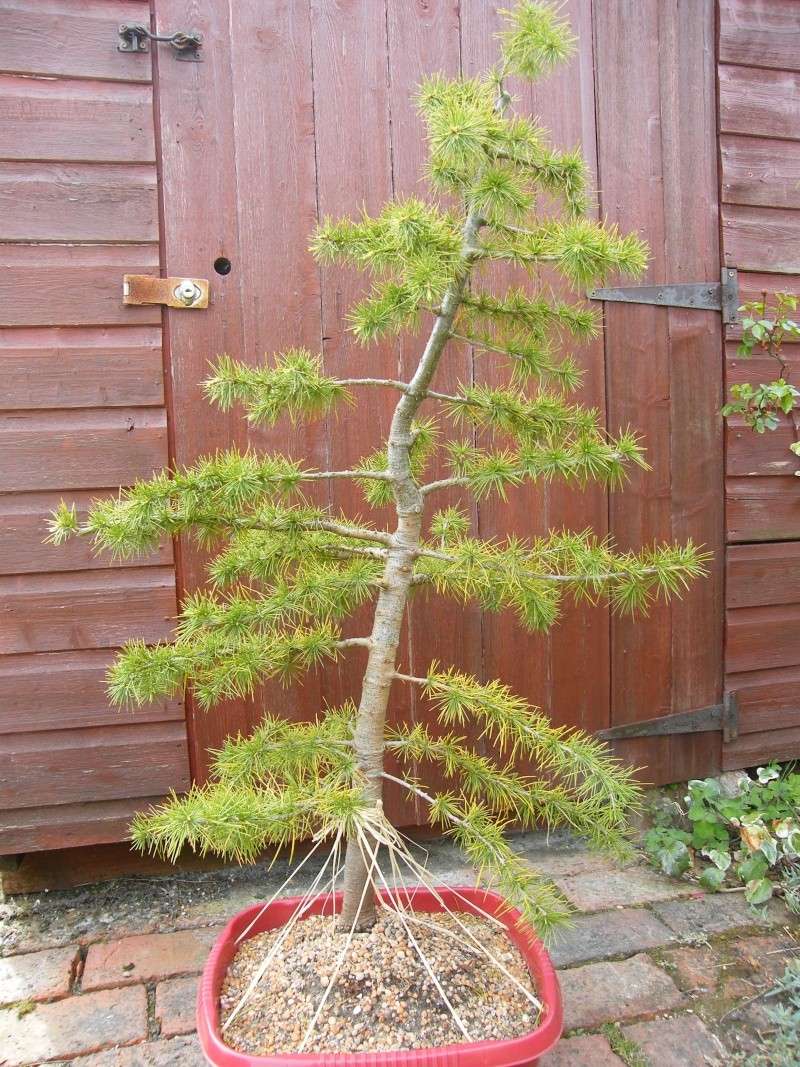 DangerousBry

Member





From hearsay only, these are a tough tree to bonsai successfully.


On this one. Where you have branches exactly opposite to one another, choose ONE of them. Otherwise, you will begin to see an ugly bulge on the trunk at that point. If you have 3 branches at one point, again, choose ONE.

I think this tree is a bit tall. But I'll have to leave it to people who may have worked with one to give advice on how and when to chop.
_________________
Jim Lewis - lewisjk@windstream.net - Western NC - People, when Columbus discovered this country, it was plumb full of nuts and berries. And I'm right here to tell you the berries are just about all gone. Uncle Dave Macon, old-time country musician

JimLewis

Member





Iris Cohen has worked with this as one of her bonsai with spiritual significance. She usually shares a lot about the horticulture of plants she has trained as bonsai.

Chris Cochrane

Member





Hi there,
Your cedrus would be better to be designed for Literati style.
Thanks.

Mawardi Nur

Member





Don't remove too much foliage at once, or it will die off. You need to maintain enough needles to keep the nutrients flowing up. It's a difficult balance on these, though they are not as bad as the deodara. Wiring some movement into those straight horizontal branches will help a lot.

bisjoe

Member






dave grieve

Member





Cheers folks for your ideas and the virtual pic.

I'm guessing it could be a trick one but. It's a start and I've possibly a few years to develop it. I'll have to do a bit more research on the www to find out some more. Possibly find some pic's.

I might just have to be brave and lop a few choice branches off and see how it goes. It's taken well to feeding and a nice large training tub. There are buds all over. Time will tell....

Bry

DangerousBry

Member





do you have updates on your bonsai?

---
Permissions in this forum:
You
cannot
reply to topics in this forum