I am really thankful for these two. I moved to New York city (giving up outdoor space) and have come to appreciate the adaptability of these trees. I keep them on the fire escape when it's warm enough and then under a grow light the rest of the time. I am also learning how to style smaller (mame-shohin) trees with these guys. Styling needs to be exaggerated in these trees in order for it to "read" (space between branches). I think they might be a little "cookie cutter" right now

and I would love styling advice.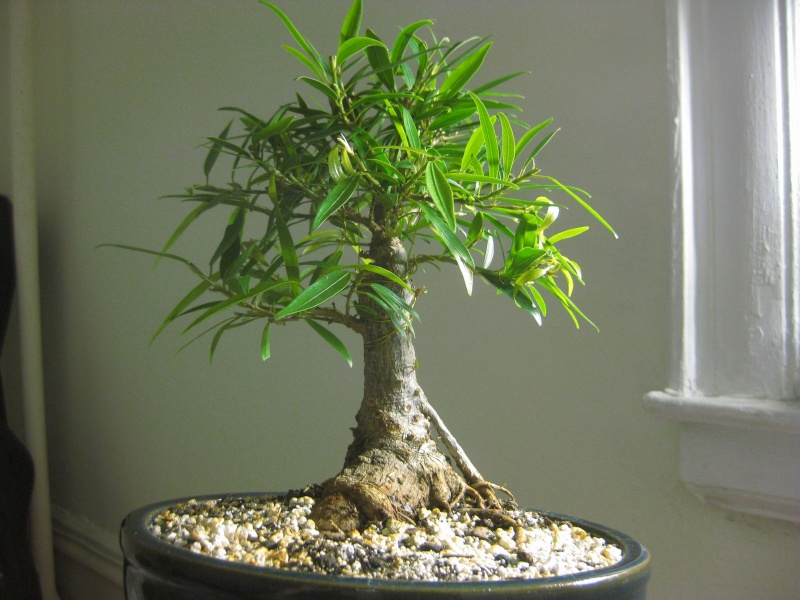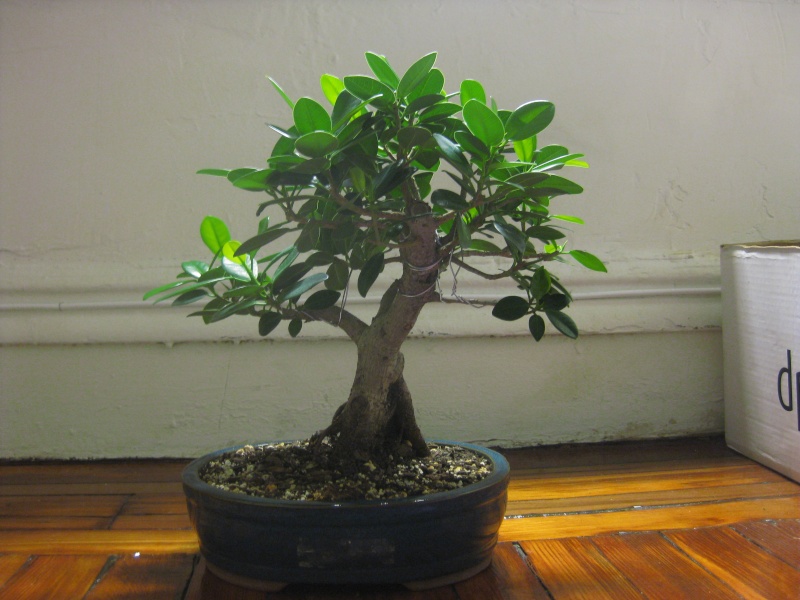 ydde72183

Member





on the nerifolia I would remove the root on the rt side up high an that is it for now .You look like you are on track with the other ficus.Mabye next repotting trim the roots to make it shallower and plant it deeper.Is the 2nd one a green island?
Nice trees.
The Willow Leaf just needs to grow at this point.
The Green Island, microcarpa, can use a thinning out of the top to send energy to strengthen the lower right branch.
Just my opinion.
Jerry Bonsaihunk
www.bonsaihunk.us

Jerry Meislik

Member





Ficus in New York City ! Green & healthy !


Follow Jerry's advice, but more importantly, just enjoy !!


Ed Trout

---
Permissions in this forum:
You
cannot
reply to topics in this forum