Hi all,
Some of you may know me, some may not, however, I thought I should start posting more as everyone is so generous with pics and info. on the forum that I should get involved more.
This is my Box. I have had this tree 4 years. Everything you see has been grown from a raw stump with no branch work or shari at all. I largely spent year one wondering what to do with it. The front has recently been changed to the angle you now see, hence the planting angle. The tree came from a statley home in yorkshire where they were ripping out the hedge work.
Suggestions on the final pot welcome.
Enjoy, Jonny.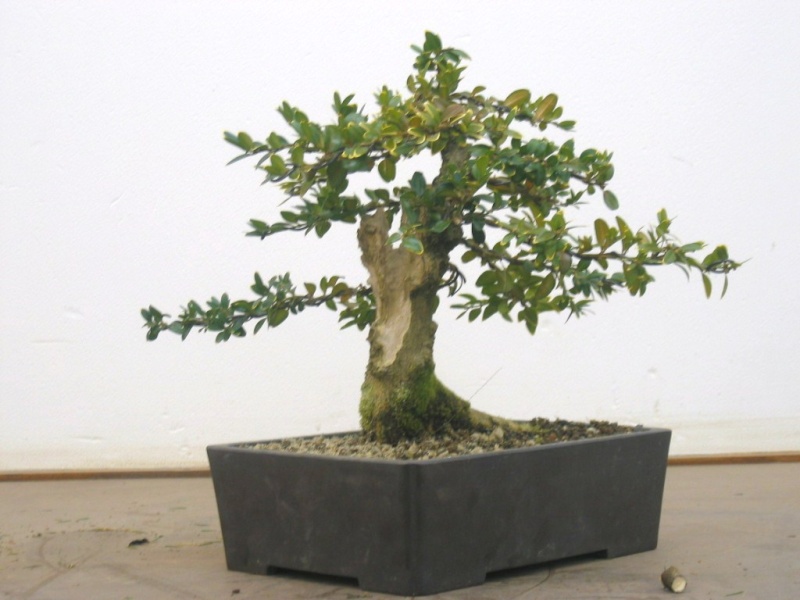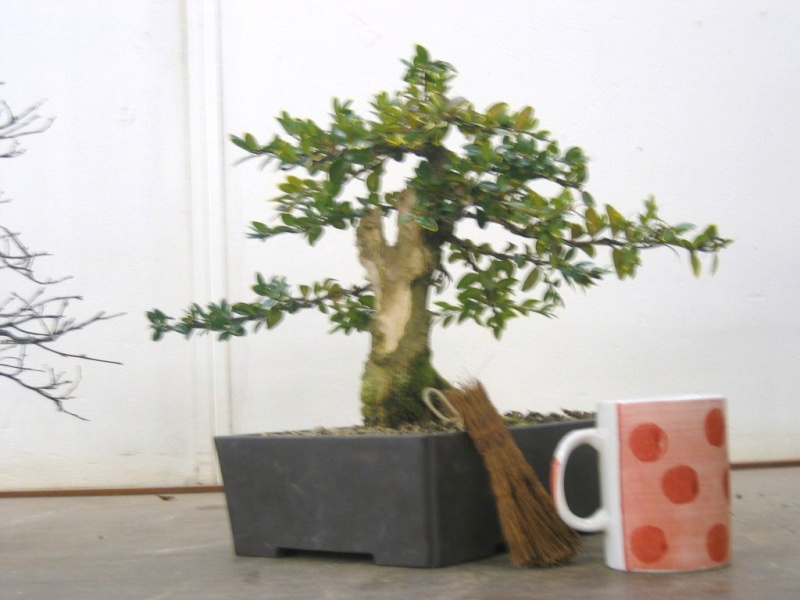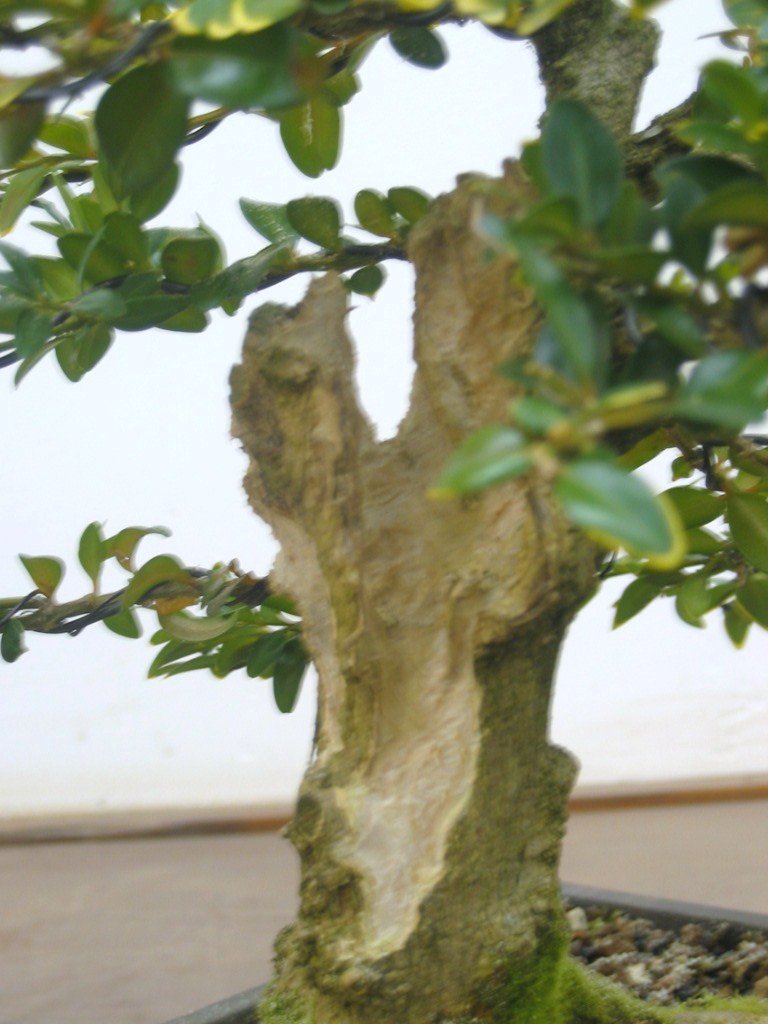 Nice work so far. Even a slowly as these grow, though, I think you need to cut the branches back to promote more side branches and thickening of the main branches. As is, the branches seem a bit thin for the thickness of the very nice trunk and base and the agend look given by the deadwood.
_________________
Jim Lewis - lewisjk@windstream.net - Western NC - People, when Columbus discovered this country, it was plumb full of nuts and berries. And I'm right here to tell you the berries are just about all gone. Uncle Dave Macon, old-time country musician

JimLewis

Member





Hi Jim,

Your absolutley right. As it stands the braches are a bit thin, I guess this will improve with time, but its a bit of a catch between building side branches, as you suggest by cutting back, or letting them grow long to improve their thickness. I'm trying to be patient and letting them go a bit before I cut them back, but will probably do it this year or next.

Jonny.

---
Permissions in this forum:
You
cannot
reply to topics in this forum