I purchased this Japanese black pine Kotobuki to create a literati.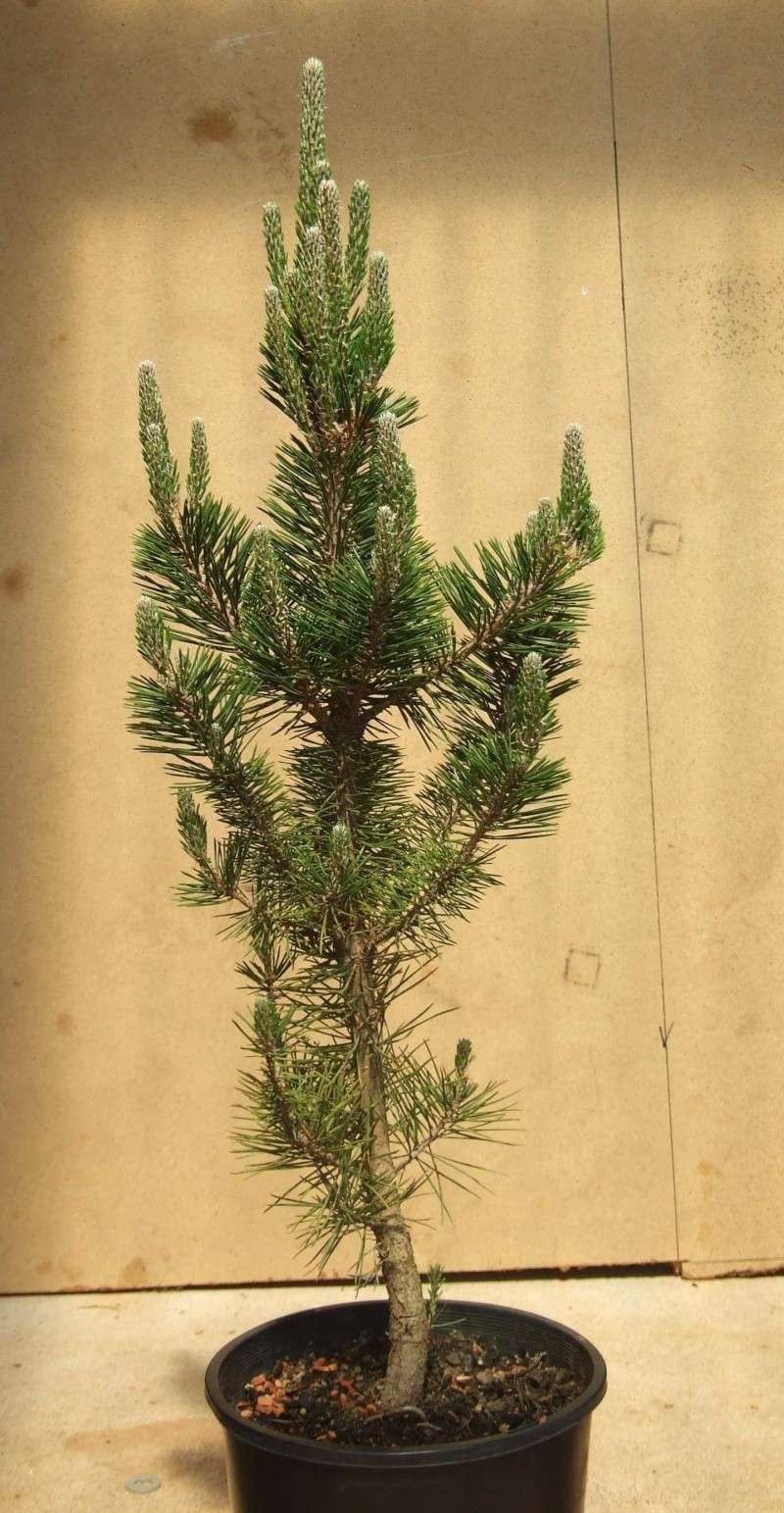 I came up with a plan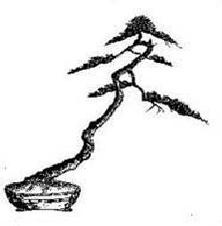 Removed branches and worked some movement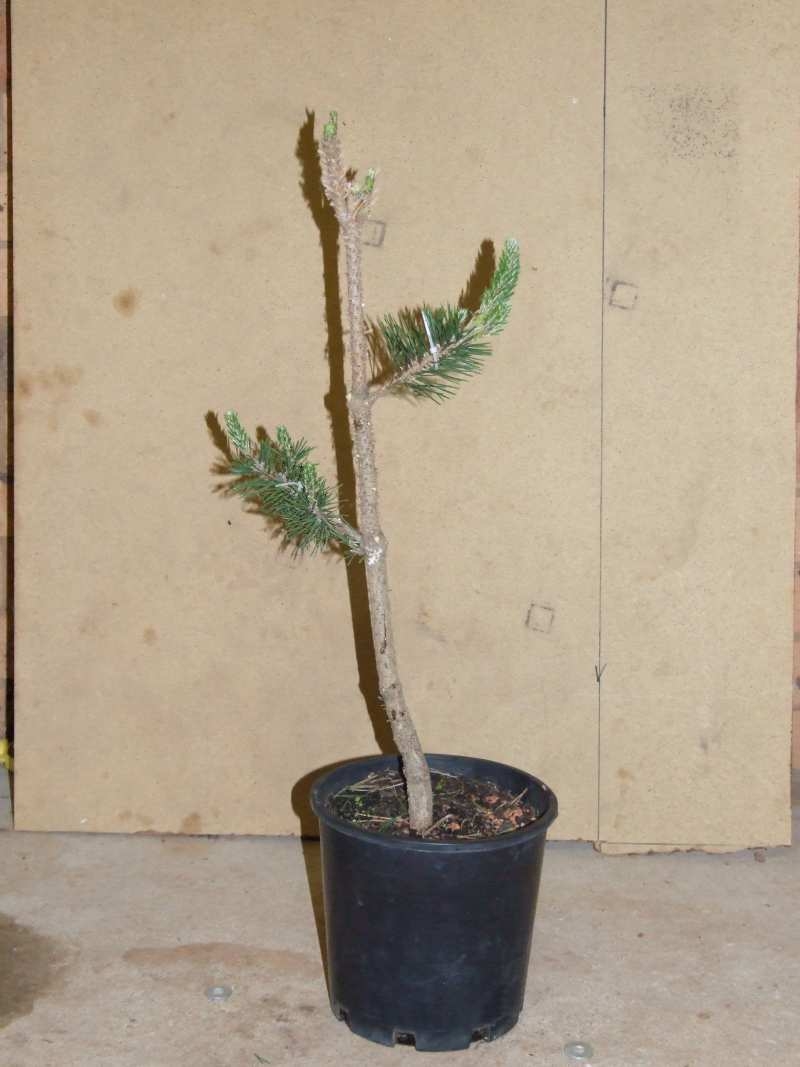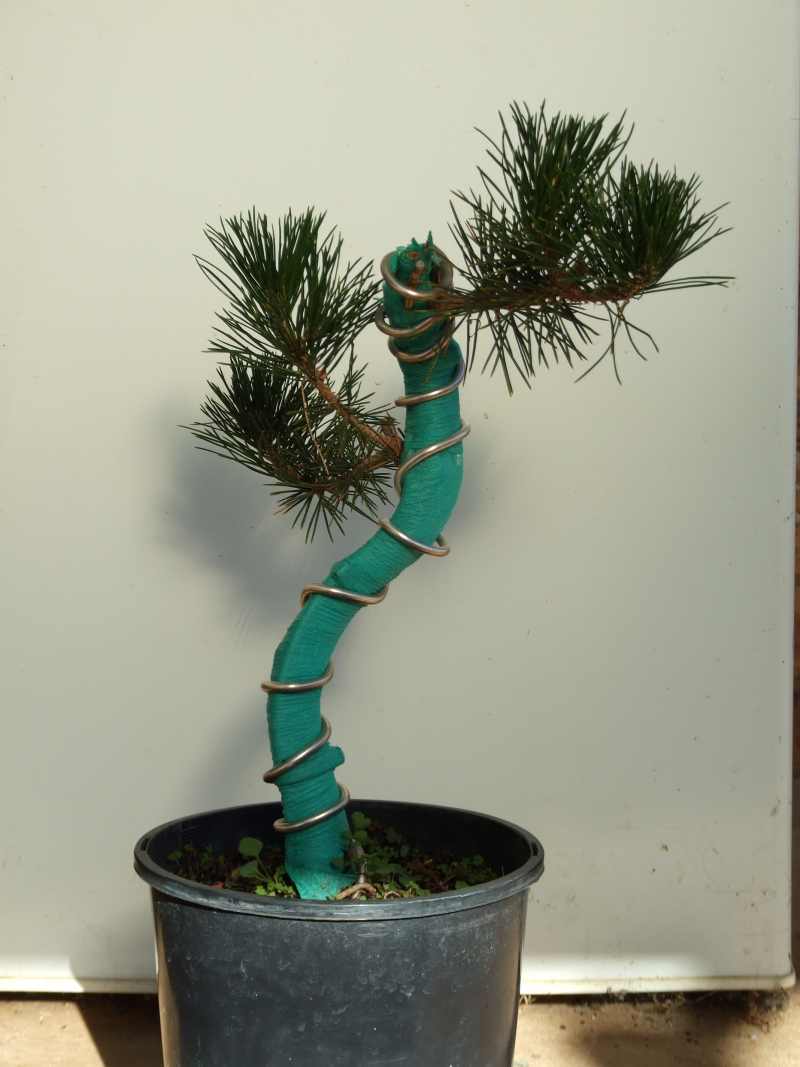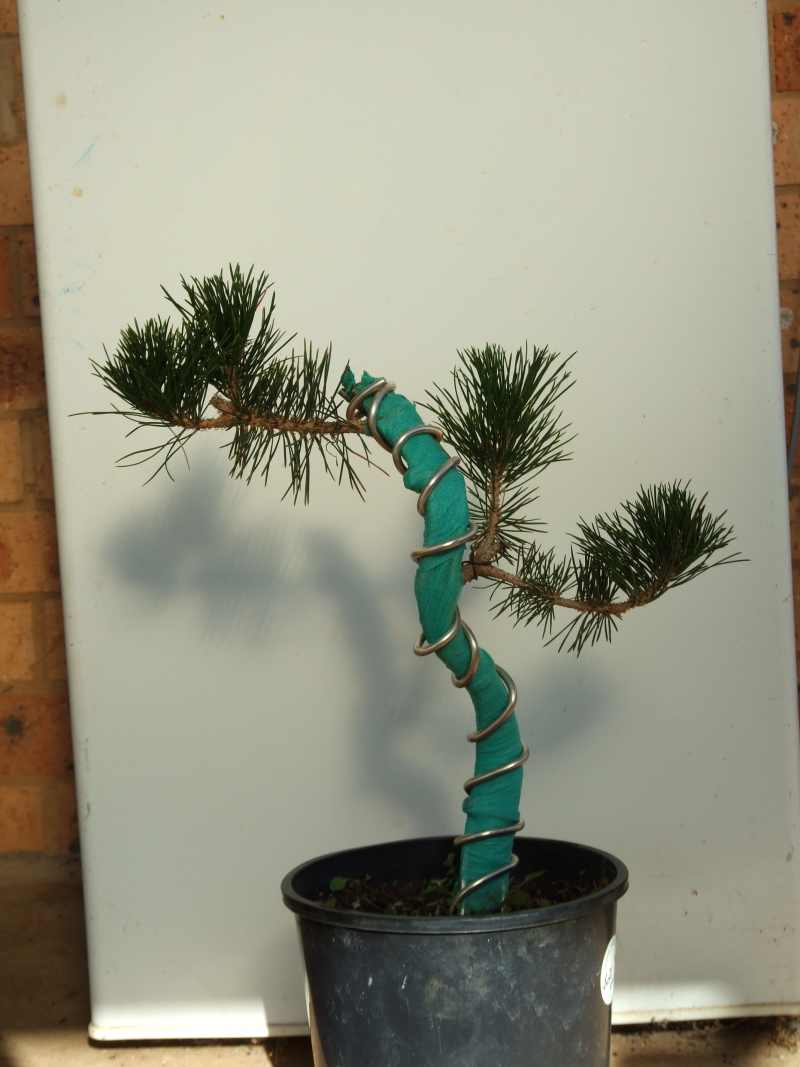 Removed the wire and wrapping 5 months later and this is what I have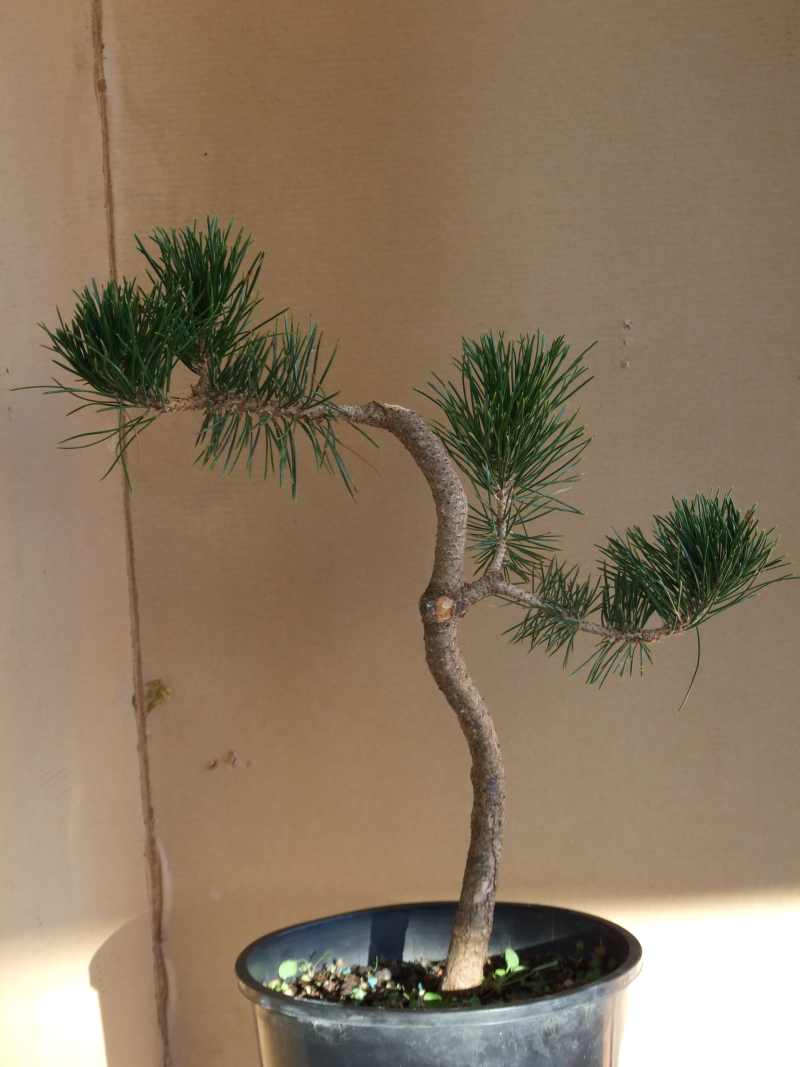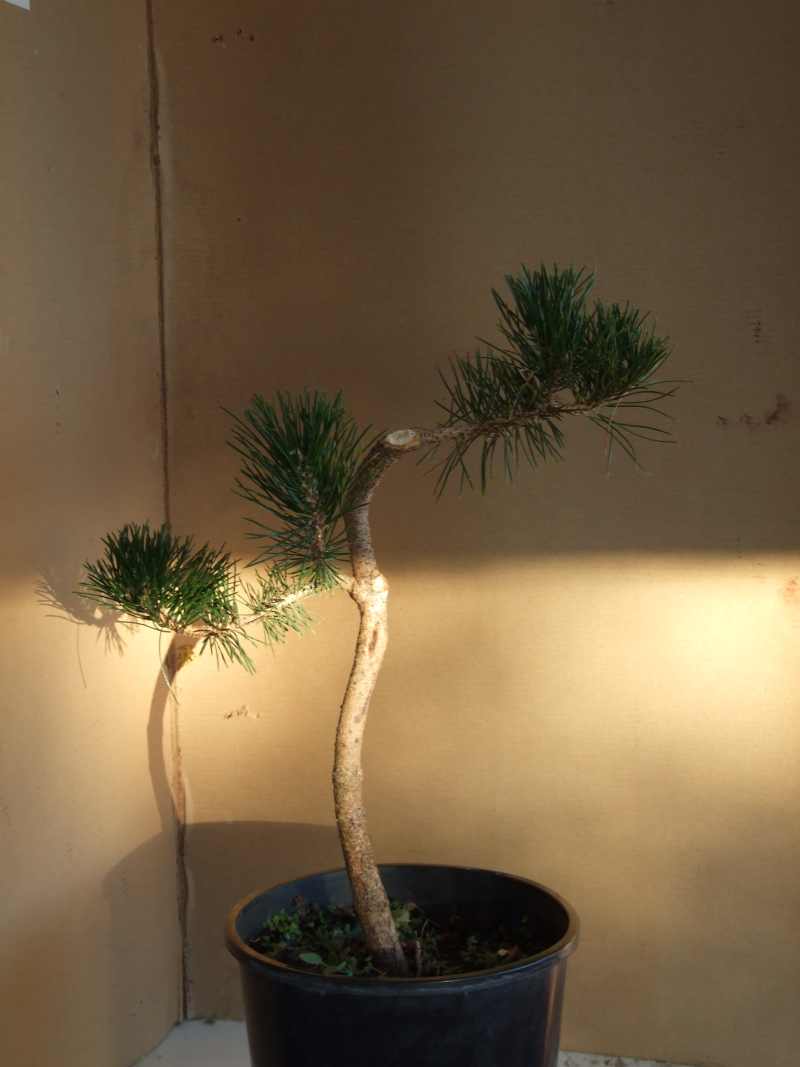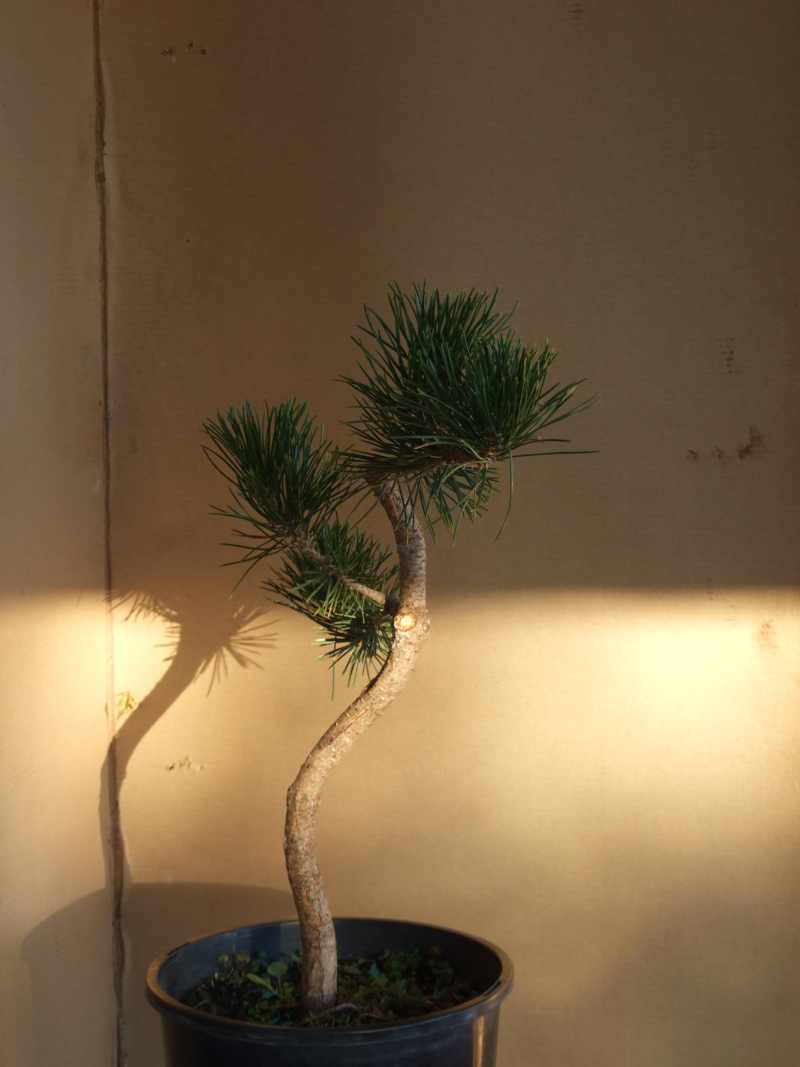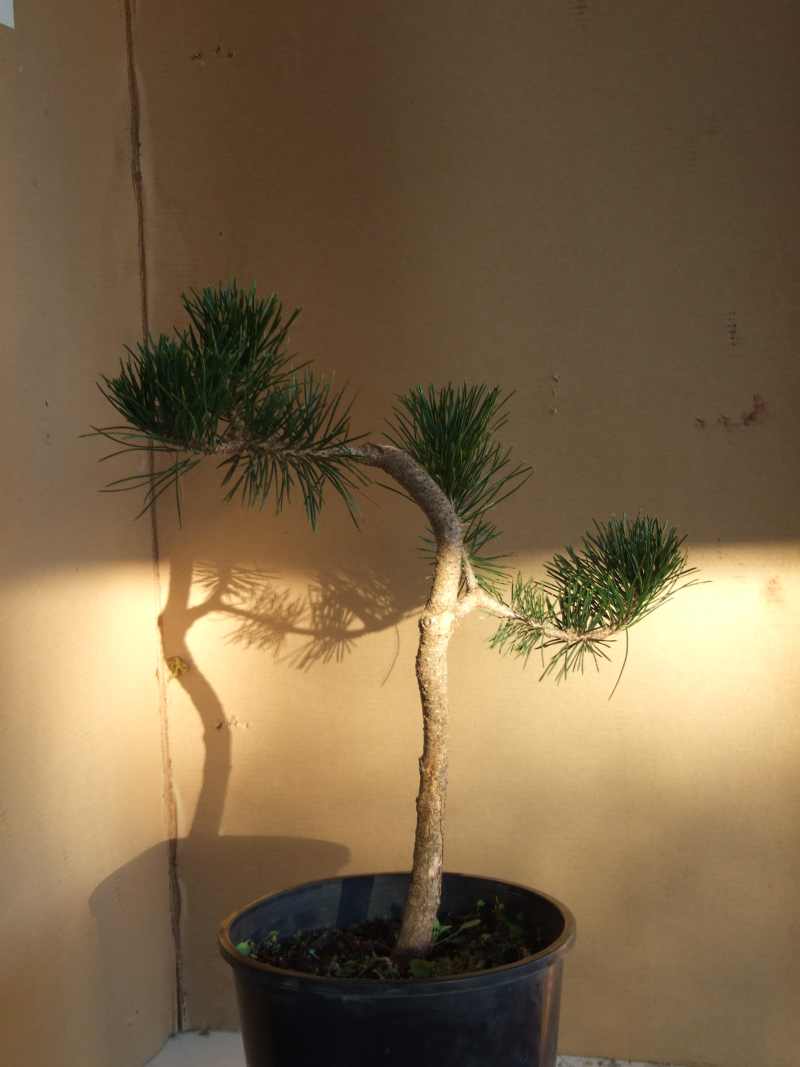 The plan is to wire and set the branches next but I thought it would be a good idea to ask for any ideas that I haven't thought of before I go any further!
Thasnks for any help.
Last edited by Brett Summers on Tue Apr 06, 2010 12:29 am; edited 2 times in total
Hi! how are his feet,....

Nice challenge,....u take.!

littleart-fx

Member





Hi
The feet is a good point I have not checked it yet thinking that in literati nebari is not so important but I will make sure I have a bit of a look before I make the decision on the next styling.
Also sorry I got stuck doing a virt for my idea while I was editing the above post and in the mean time you replied

in literati nebari is not so important
I beg to differ. The base of a literati is close to being the
MOST
important point. It anchors a "simple" tree to the ground.
Good literati are, I think, one of the most difficult forms to do well. You've taken on quite a challenge with such a young tree.
_________________
Jim Lewis - lewisjk@windstream.net - Western NC - People, when Columbus discovered this country, it was plumb full of nuts and berries. And I'm right here to tell you the berries are just about all gone. Uncle Dave Macon, old-time country musician

JimLewis

Member





Hi Jim
I beg to double differ

Literati is about the lines and balance in the trunk and minimal foliage. Yes the nebari can add to a great composition but it is hardly close to the most important feature.
One of my most favourite literati has the roots entirely covered. Here are a few in an album to show some of what I claim.
http://yfrog.com/6x004qxjx

---
Permissions in this forum:
You
cannot
reply to topics in this forum