I recently dug a pine with several years of old season needles & need to push foliage growth back toward the trunk. I also need to open the canopy. Is there limit to branch shortening which precludes shortening to oldest needles (two or more years old)?
Pine in Ground with Digging Bar
In Plastic Pot (3 images)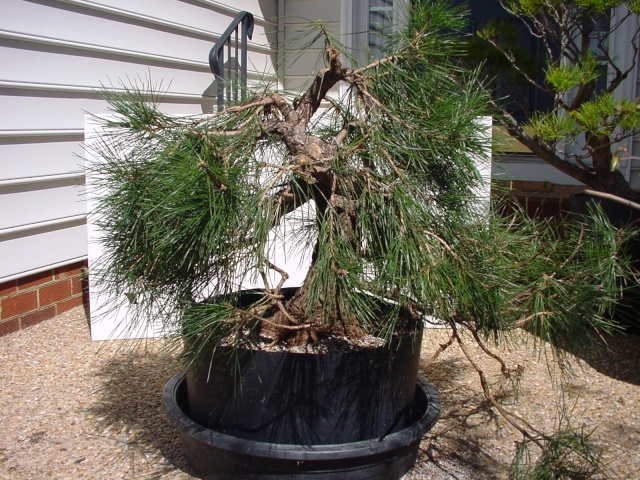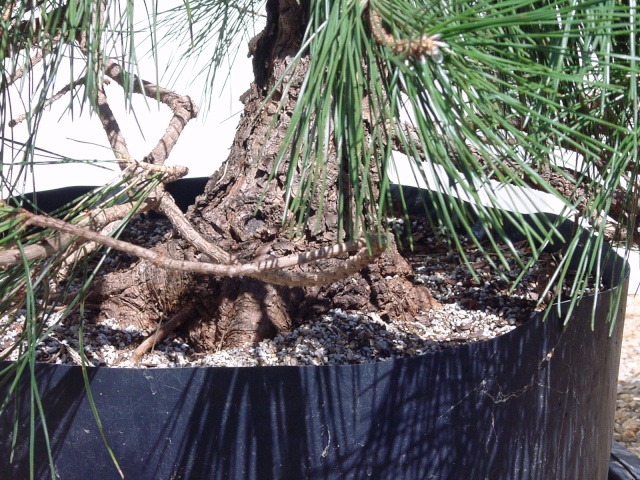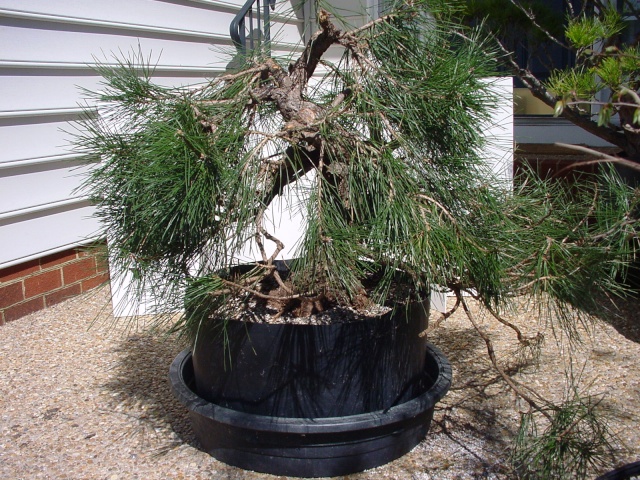 Chris Cochrane

Member





Hello Chris. The key to backbudding pines lies in the trees health and strength. A couple of years in the pot and a good feeding program and pruning at the right time. I find the best time to prune being the end of August(about a month after the longest day. I wouldn't prune at the moment as it weakens the tree too much.
Thank, Will. Your reply is crystal clear & teaches beyond my coarse question.
I had also asked Jack Sustic (curator at the National Bonsai & Penjing Museum in DC). He also told me how readily a pine should respond to branch shortening in August. I missed his subtlety of waiting until August to consider shortening. I was thinking to take some strain off of the roots & open the canopy by removing foliage. Conversely, I see your point of the need for encouraging new root growth by not chasing back. I've already removed all candles (some very juvenile)-- perhaps that was unwarranted, too.
The black pine was an extremely poor bonsai candidate in a nursery pot that I could not reasonably ask bonsai friends to water when I went to Japan for a year in April 2004. I planted it in a growing bed where there would be no maintenance. It looked a bit better when I returned, so I've given it incentive with sacrifice branches to encourage taper and trimmed to encourage movement in the trunk, since.
BTW, I begged to die about halfway through lifting it and broke an axe handle when driving the digging bar under the tree center. I said to myself that this would be my last... but lifted a Korean hornbeam days later.
Nine hornbeam were planted in the ground-- none as large as my ring finger. Most were Japanese hornbeam with modest movement & purchased to create forest plantings. Both Korean & Japanese hornbeam had been purchased from Bill Valavanis in bundles & potted individually in containers smaller than quart to gain some size. I was shocked at how much they had grown when I returned after a year in March 2005.
Korean Hornbeam in early spring 2006 (2 years in the ground)...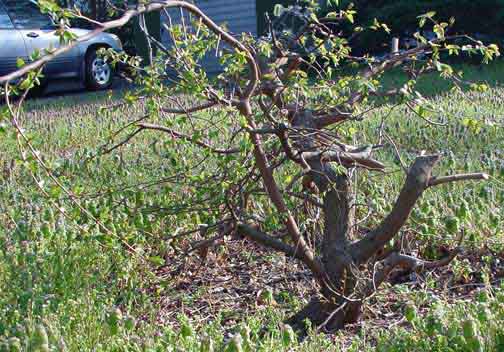 Korean Hornbeam in the ground recently (6 years)...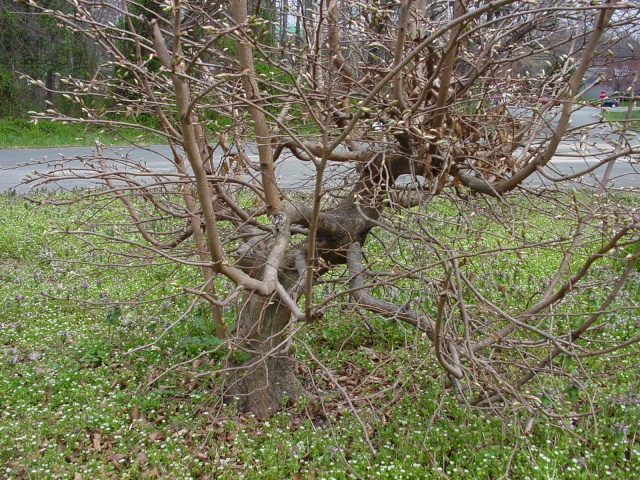 Korean Hornbeam out of the ground this week...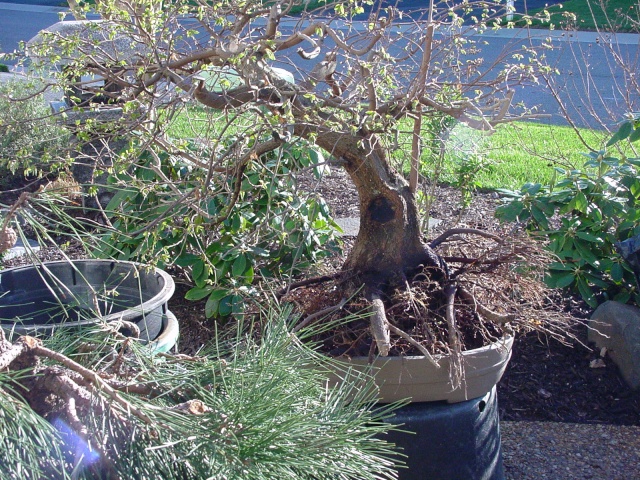 Chris Cochrane

Member





Some very good quality field grown material there Chris. As time goes by and Import restrictions become tighter and tighter, this is the way forward.
Nice to have a little white blanket.  Hope all is well with those more covered...

Chris Cochrane

Member






---
Permissions in this forum:
You
cannot
reply to topics in this forum