Dug this up at my parents house last Thursday. I had spaded the soil last season and chopped most of the branched. I think I could have chopped more but, at the time wasn't sure.
I know its ugly now but, we shall see what happens. It has some nice dead wood that I plan to carve.
These next pictures are of one that I collected last season.
Please give me some suggestions about this second trunk coming off the back. I think I need to chop it.

Joe Hatfield

Member





1st one, right and left branches go, build up from that. Big beefy trunk. Second one- I like it all.

Joe Hatfield

Member





Is this Ilex vomitoria? If so the deadwood is not very durable - uses holes and scars in the design when you carve.
Here is a small one I have. I have two other large ones in work that have yet to make their internet debut and a weeping one. Stay tuned.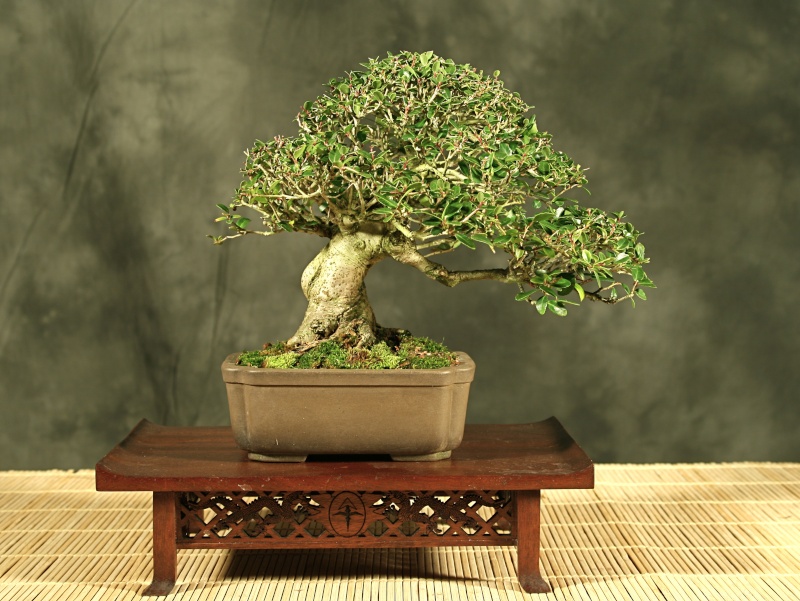 Rob Kempinski

Member





I believe they are Ilex Crenata.
I like your tree

How long has it been in training? What can I expect to see in regard to time and ramification? I have assumptions that these are pretty easy to deal with.

Joe Hatfield

Member





On that first one, the rotten wood low on the trunk will grow rapidly. As Rob says, holly wood isn't very durable. It is very hard, but rots easily. I'd scour it out and use wood hardener as soon as possible.

I think you're going to have to concentrate most of your efforts on the second one on fixing the surface roots at the base. They're a bit of a mess. I suspect it will take several years of careful pruning to make something attractive out of them. You might consider an air/ground layer.

All that said, I crenata, do make nice bonsai and these seem to have some promise after they recover from being dug.
_________________
Jim Lewis - lewisjk@windstream.net - Western NC - People, when Columbus discovered this country, it was plumb full of nuts and berries. And I'm right here to tell you the berries are just about all gone. Uncle Dave Macon, old-time country musician

JimLewis

Member





Thanks Jim, I was excited to see you mentioned the roots. I have been looking at them for a year with thoughts of root grafts being made. I have only tried that once on a friends Trident with success. I imagine the technique is the same for this. It will just be a matter of getting the proper material.

Can I use other say, a vomitoria as stock for the grafts?

Joe Hatfield

Member






---
Permissions in this forum:
You
cannot
reply to topics in this forum