Hi Tim,
I don't grow these now, but have worked with them before. I use to work for a bonsai grower in VA and we grew them in a very porous mix with lots of peat moss added to them. I am a "root" man. I love unique rootage on trees. Your tree needs to keep these coils; they are very dramatic and add lots of character. If this was my tree, I would probably poke some holes along the bottom of the various coils (with an awl) and then add some rooting hormone to the holes. I would then pot the tree in a shallow container which would allow enough soil to cover at the bottom two coils. The virtual diagram is a good start, but I think that planting the tree that deep, or cutting off roots to that point (in the virtual) would alter the balance of the tree. The space along the trunk before it splits into two trunk looks short. I think you need to keep as many coils as possible to add height to the lower trunk. Anyway, these are my thoughts. This is a neat tree! Good luck! Best regards, Todd

Todd Ellis

Member





Howzit Todd,
You and I have the same thoughts.
That was my plan of action, to keep the roots as a feature. I use Akadama, volcanic cinder and pine bark as my potting soil. It has really good drainage but I think I'm going to use a medium size cinder so can get more air in the roots. Also put nicks on the bottom and put rooting hormone and plant it a cut-down two gal. pot for now. I'm thinking a penjing or a cascading style for it but for now just want to get it healthy and ajusted to life outside of the greenhouse. If you please, take a look at it again and could use your advice to how much I should cut back on the branches.
-Tim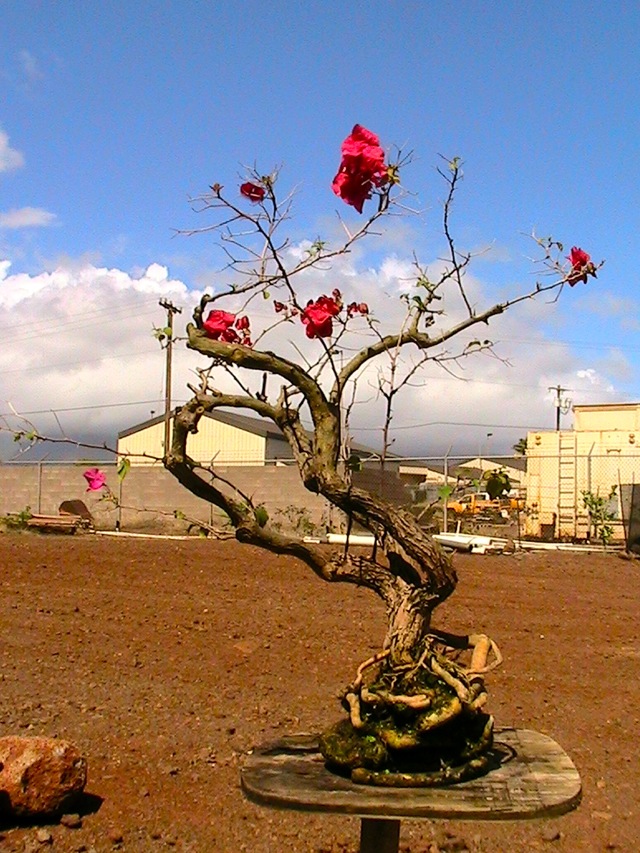 [/url
[url=http://www.servimg.com/image_preview.php?i=30&u=14769225]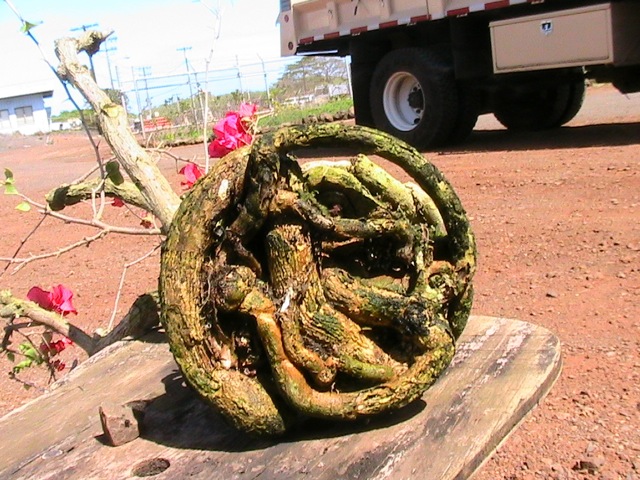 Hawaiian77

Member





Also, a friend of mine from "Down-Under" made two virtuals of this bougie. What do ya think?
-Tim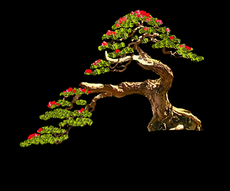 Hawaiian77

Member





---
Permissions in this forum:
You
cannot
reply to topics in this forum