Dear all
I collected this premna last year,from east coast in the south of Thailand, but I'm not sure if it's premna serratifolia or premna obtusfolia or premna microphylla or else?
It's leaves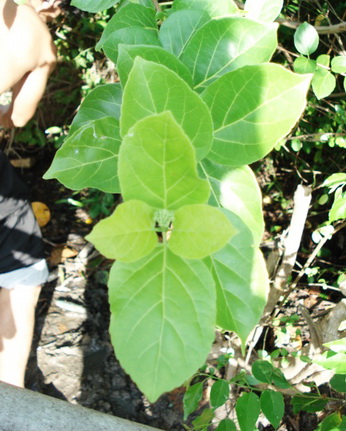 And I collect this species from my freind, he said it came from Taiwan.
Which one is better for bonsai? Because I'm going to grafting for better species.
Thank you.
Puwanath,

The tree you collected is premna serratifolia. Take a close look at the serrated margins of the leaves. The one you collected from your friend is permna obtusifolia, from Taiwan.

Depending on the size of the tree, either can be good. Because of that capability of dramatic reduction, P. Obtusifolia is used for small to medium sized trees. P. Serratifolia, on the other hand, is mostly used for medium to large trees.

Kind regards,
Jose Luis

jrodriguez

Member





Thank you very much.
By the way, Do you have picture of premna microphylla that grown in nature? I want to see it's big leave.

---
Permissions in this forum:
You
cannot
reply to topics in this forum