Can anyone tell me what the white spots on my Shimpaku Juniper might be and how to get rid of them ???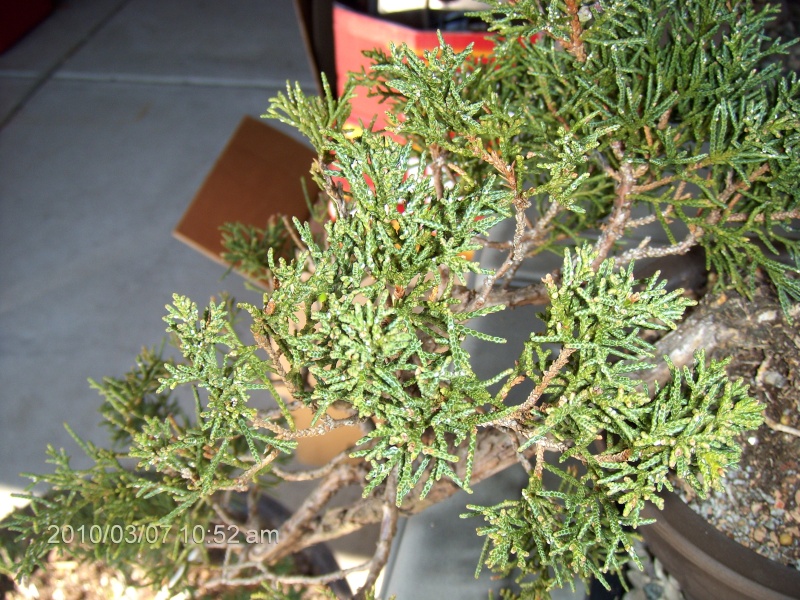 http://i67.servimg.com/u/f67/14/87/41/28/hpim0311.jpg

Tom McCue

Member





I suspect they are Juniper scale, but without a really close macro shot they are hard to diagnose. I had this on one of my Blauuws. It eventually weakens the tree and parts can die off. Best to spray it with a mild detergent solution I think. A couple of sprays, a fortnight apart, with that sorted mine out anyway.

_________________
"It is not the strongest of the species that survives, nor the most intelligent. It is the one that is the most adaptable to change." - Charles Darwin.

Kev Bailey

Admin





This is definitely Juniler scale. Make sure you follow Kev's instruction and pay special attention to the underneath,as this is where most of the critters lurk.
Thanks for the help Kev and Will. They will die shortly

Tom McCue

Member






---
Permissions in this forum:
You
cannot
reply to topics in this forum