Here are a few pots that will be appearing at the British Shohin Association Show at Willowbog Bonsai on the 28th February
http://www.willowbog-bonsai.co.uk/BSA/index.asp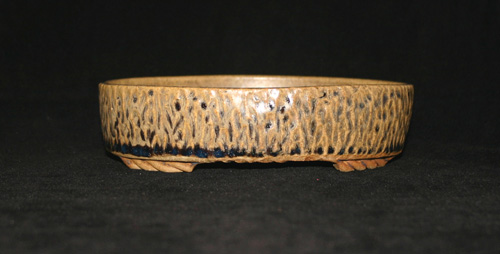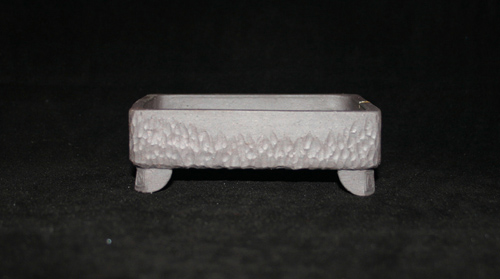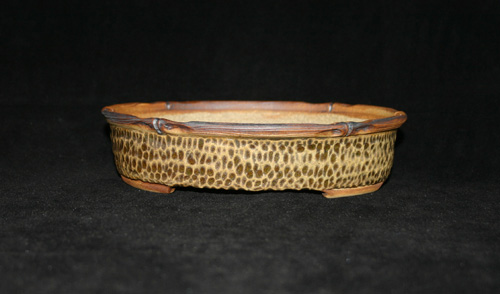 Hope to see you there for some fantastic trees and good friendship

Kind regards
Andy
Last edited by Stone Monkey on Wed Feb 25, 2009 10:33 pm; edited 1 time in total

Stone Monkey

Member





Interesting Andy........but where's my favorite RED!!!!

Pat
Andy,

A change in direction I see. Very nicely done.

I like the first and the last one the best. The glaze and the clay body work very well together.

The second one is a nice pot but a bit confusing to look at. I like the distressed band around the top and I like the symbol band around the bottom. I think they would work very effectively on there own. However, together, they seem to clash.

Thanks for posting.

Cheers,
Paul

pjkatich

Member





Wow, very nice stuff. I also like the first and last pots the best. Awesome glazes!
Biker & Paul
Many thanks for your kind comments

Regards
Andy

Stone Monkey

Member





Andy-
Your new pots are dynamite! I especially like the bamboo rimmed piece. The carving is VERY similar to my wife's porcelain work. She finds the repetition of carving meditative. Your glaze is perfect for the carving the way it pools in the relief. Here is an image of my wife, Sara's carving.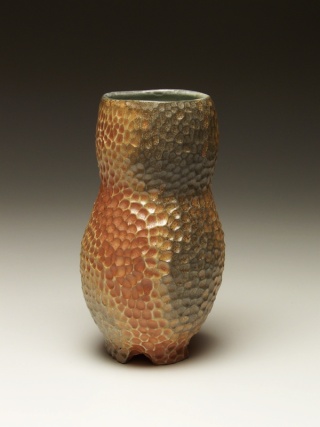 prestontolbert

Member





Hi Preston
Your wife's work is beautiful

I agree with you that the carving is very therapuetic and for some reason I have started making pots with the random carving on them

I hedged my bets with glaze and the first one I tried pooled perfectly. I am going to have a play with some ash glaze on the same surface and see how that turns out.
Thanks for your comments
All the best
Andy

Stone Monkey

Member





---
Permissions in this forum:
You
cannot
reply to topics in this forum